Regular price
Sale price
$18.00 USD
Unit price
per
Sale
Sold out
Color temperature of 6500K or 5000K to replicate north-facing light
High CRI: 95 (Ra), R9 > 80
Compatible with 90 - 240 V AC, 50-60 Hz
Conveniently screws into any standard E26 Edison socket
10 Watt power consumption
800+ lumens - equivalent to a 60W incandescent bulb
Not Dimmable
25,000 hours lifetime, 3 year warranty
See our

 

delivery policy here
In stock and ships in 1-2 business days
Product Overview
When working on artwork, consistent lighting conditions are extremely important for accurate color perception. 
NorthLux™ products by Waveform Lighting replicate the consistency and quality of light coming in through a north-facing window. With a 95 CRI rating, colors and hues will appear just as they do under natural daylight, giving you the confidence to work on your projects at night or where supplemental lighting is necessary.
Recommended Use
The A19 form factor is compatible with virtually all lamps and fixtures designed around for a traditional light bulb. With a power consumption of only 10W, heat emission is very minimal.
Product Downloads
  Specification Sheet 
  Photometric Report
Waveform Lighting 100% Quality and Satisfaction Guarantee
If you're not 100% satisfied with the performance, color or quality of your product, we'll work with you to make it right.
Simply contact us within 30 calendar days after delivery and we'll send a replacement at no additional charge, or offer you a full refund.
Share
View full details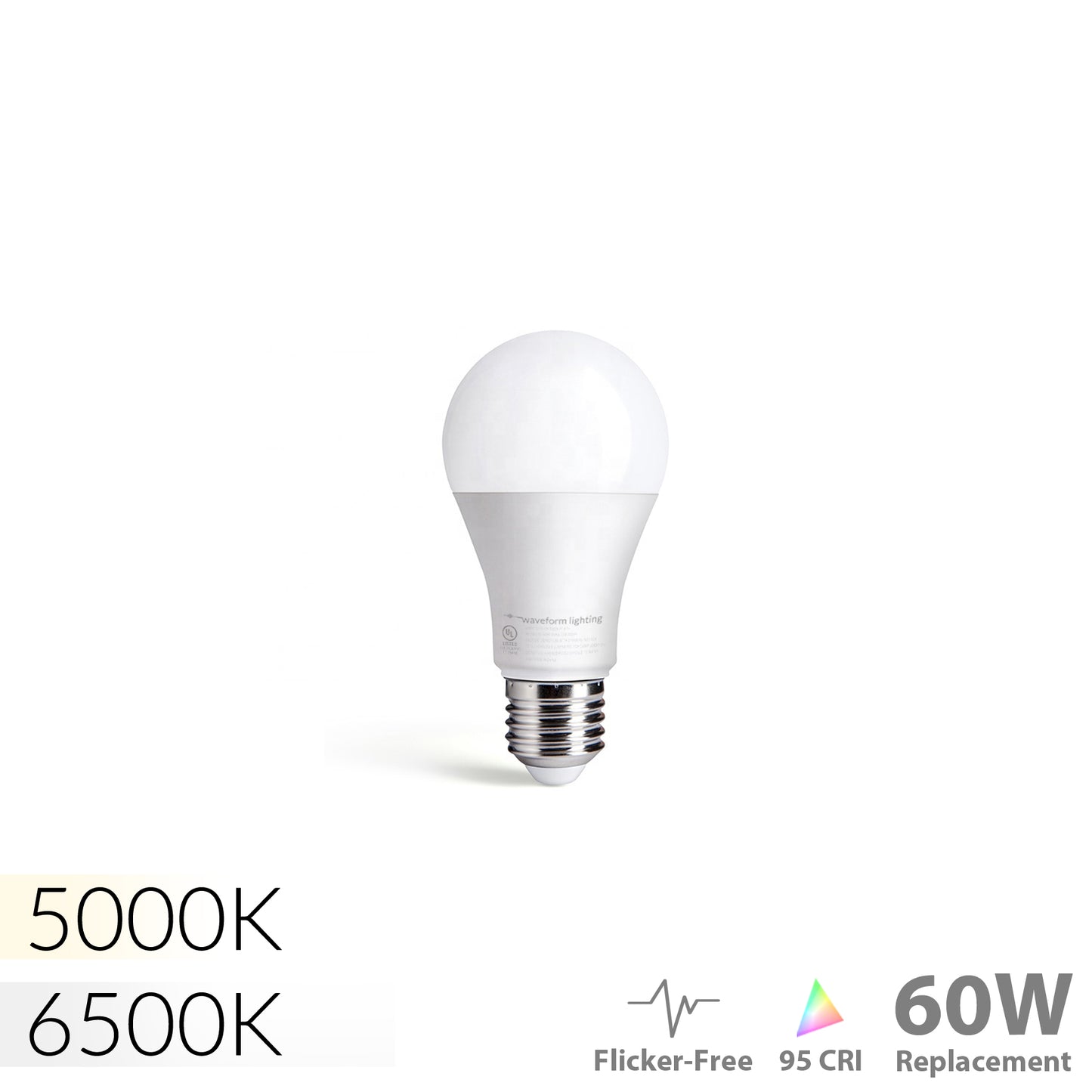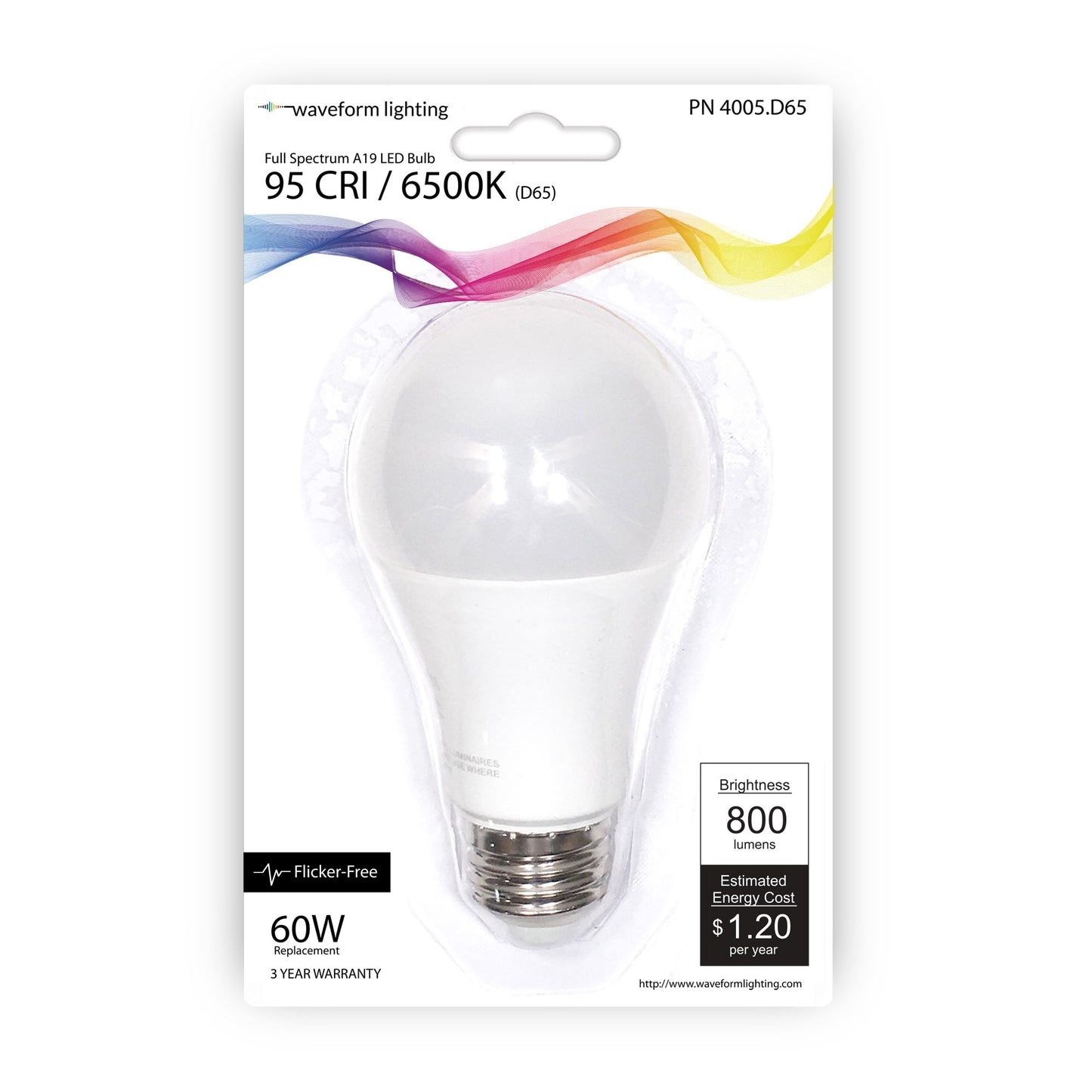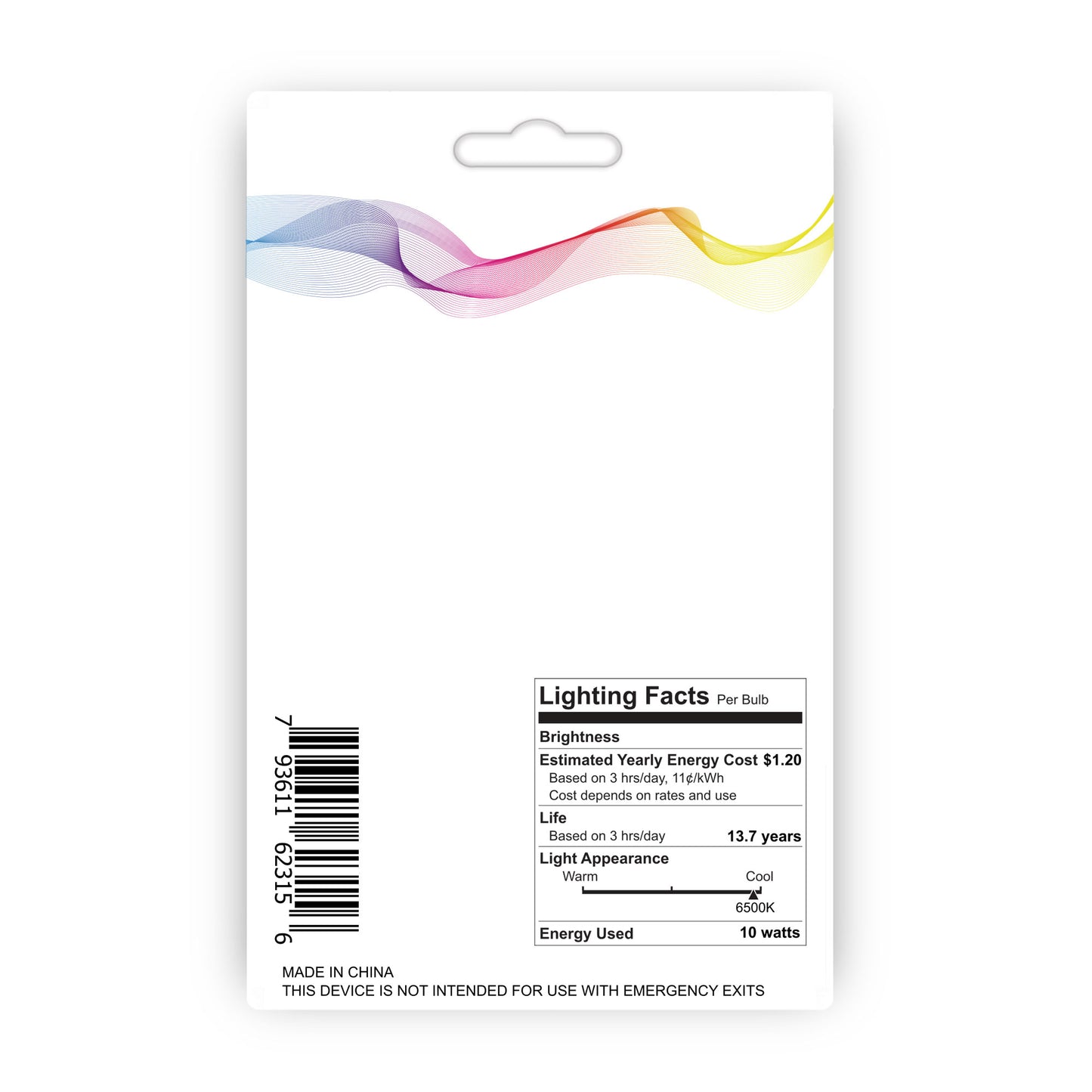 Exactly what I needed.
The only space I could carve out for a painting studio is a tiny corner of a tiny office, lit by an overhead that couldn't give an anemic firefly a run for its money. I didn't want to re-wire the room, so I needed a setup that was economical, space conscious, and most of all USEFUL. I used these light in reflector shades mounted on light poles and they are perfect. The colors remain true so I'm not compensating for the tone of my lighting. They are bright but not hot. These re pro level lights that even a pauper can afford. Don't hesitate. You won't regret the decision.
Art studio
Very happy with the lighting, since I don't have much natural light in my studio space.
Wish they had worked for my space!
I love these lights— I've used them in previous studios and I have the linear light fixtures in my current studio. They make the colors in my paintings so accurate and I can paint into the night without even realize it's gone dark outside because the quality of them truly feels like daylight!
Unfortunately I had to return this product as it didn't work in my space, but I am purchasing the NorthLux™ 95 CRI T5 LED Linear Light Fixtures in their place. Will forever be using northlux lights in my studios :)
Exactly as advertised
Cane fast. Perfect condition. Installed and working (5000 K). I'll be a repeat customer.
Anti-deppressant in a light bulb (not medical advice)
5000k is just the right balance for comfort and color accuracy. I tried 6500k for a year and while great for work, did not feel nice to be exposed to an entire 16 hour day, can be a little sickening towards the end and mess with your circadian rhythm. Although my original order was well outside of the return/replace window, Waveform lighting was kind enough to offer a 15% discount on an order of 5000k bulbs. I definitely prefer them! They aren't kidding when they say these have much better red levels than your off the shelf LED bulb. Under both 6500k and 5000k, skin tones, hair, everything looks much more lively, higher definition, and clear. After seeing waveform lighting, everything else appears as if you are looking through smog. Maybe if all indoor lighting was this good being suck inside all the time wouldn't have been so depressing! Who am I kidding, I work from home, I'm inside all the time anyways. With that said, I can say without a doubt these bulbs have helped improve the mood of my office and made it that much less gloomy!