Regular price
$109.00 USD
Regular price
Sale price
$109.00 USD
Unit price
per
Sale
Sold out
Available in both tungsten (3200K) or daylight (5600K or 6500K)
95+ CRI and R9 > 80 (R9 > 90 for tungsten)
Color correct to within ± 1/32 green
450 lumens per foot (1500 lumens per meter)
Sold in full reels of 16-ft spools (5 meters)
12V or 24V DC constant voltage input (power supply sold separately)
3M VHB double-sided adhesive for easy and secure mounting
Uses PLUG system: female DC jacks on both ends
[Optional] Dimming requires LED strip dimmer
4 oz copper for reduced voltage drop
12V Specification Sheet
24V Specification Sheet
3200K Photometric Report
5600K Photometric Report
6500K Photometric Report
Product Description

Waveform Lighting's FilmGrade™ white LED strips are professional-grade lights designed for use on film, TV and broadcast sets as well as continuous output photography applications. They are fully color correct and are spectrally tuned to match the wavelengths necessary to capture full color on camera.

Premium LEDs are specified to ensure not only high CRI/TLCI, but color accuracy within ±25K and ±75K for tungsten and daylight, respectively. Each LED strip is also specified to be within ± 1/32 green color correction.

The back side of the LED strip includes pre-applied 3M VHB® double-sided tape, which provides a simple but extremely strong adhesive mounting method for all of your projects.

The LED strips are 16.4 feet (5.0 meters) in length, and are conveniently reeled for quick and easy application, and can be cut to length in one or two inch intervals (for 12V and 24V versions, respectively) with just a pair of scissors.

FilmGrade LED strips are an indispensable tool in a photographer, DP, gaffer or lighting designer's lighting arsenal.
Product Specifications

Color Temperature Options:

3200K (Tungsten)
5600K (Daylight)
6500K (Daylight)

CRI (Ra): 95
CRI R9: 80
Brightness: 450 lumens per foot
Voltage: DC 12V / 24V
Power: 4.5 watts per foot
Connection: Female DC Connector (Both Ends)
Installation

This LED strip product requires a DC 12V or 24V power source, depending on which LED strip voltage option you chose, to operate. For most applications, a plug-in power supply is the easiest and quickest way to get powered up. Our FilmGrade™ power supply plugs directly into the LED strip without the need for assembly, and can power up to 16.4 ft of the FilmGrade™ LED strip.

For more complex applications that require dynamic controls, the FilmGrade™ LED strip can be dimmed via a traditional wall-dimmer (e.g. Lutron/Leviton) or an inline dimmer (e.g. PWM FilmGrade dimmer). Use a dimmable power supply (PN3093/3096) when connecting to a traditional wall-dimmer system and a standard power supply (PN3091/3092) when using an inline dimmer.
Pricing & Ordering Information

This product is available in three color options - 3200K, 5600K and 6500K, as well as two voltage options - DC 12V and DC 24V.

PN 3001.32: 3200K (Tungsten) / DC 12V
PN 3001.56: 5600K (Daylight) / DC 12V
PN 3001.65: 6500K (Daylight) / DC 12V
PN 3002.32: 3200K (Tungsten) / DC 24V
PN 3002.56: 5600K (Daylight) / DC 24V
PN 3002.65: 6500K (Daylight) / DC 24V
Shipping & Returns

This item is in stock and typically ships within 1-3 business days. Shipping is free within the USA for orders over $50.

If you're not 100% satisfied with the performance, color or quality of your product, we'll work with you to make it right.

Simply contact us within 30 calendar days after delivery and we'll pay for return shipping (USA only) and offer you a full refund.

See our delivery policy, returns & refunds policy and warranty policy.
Share
View full details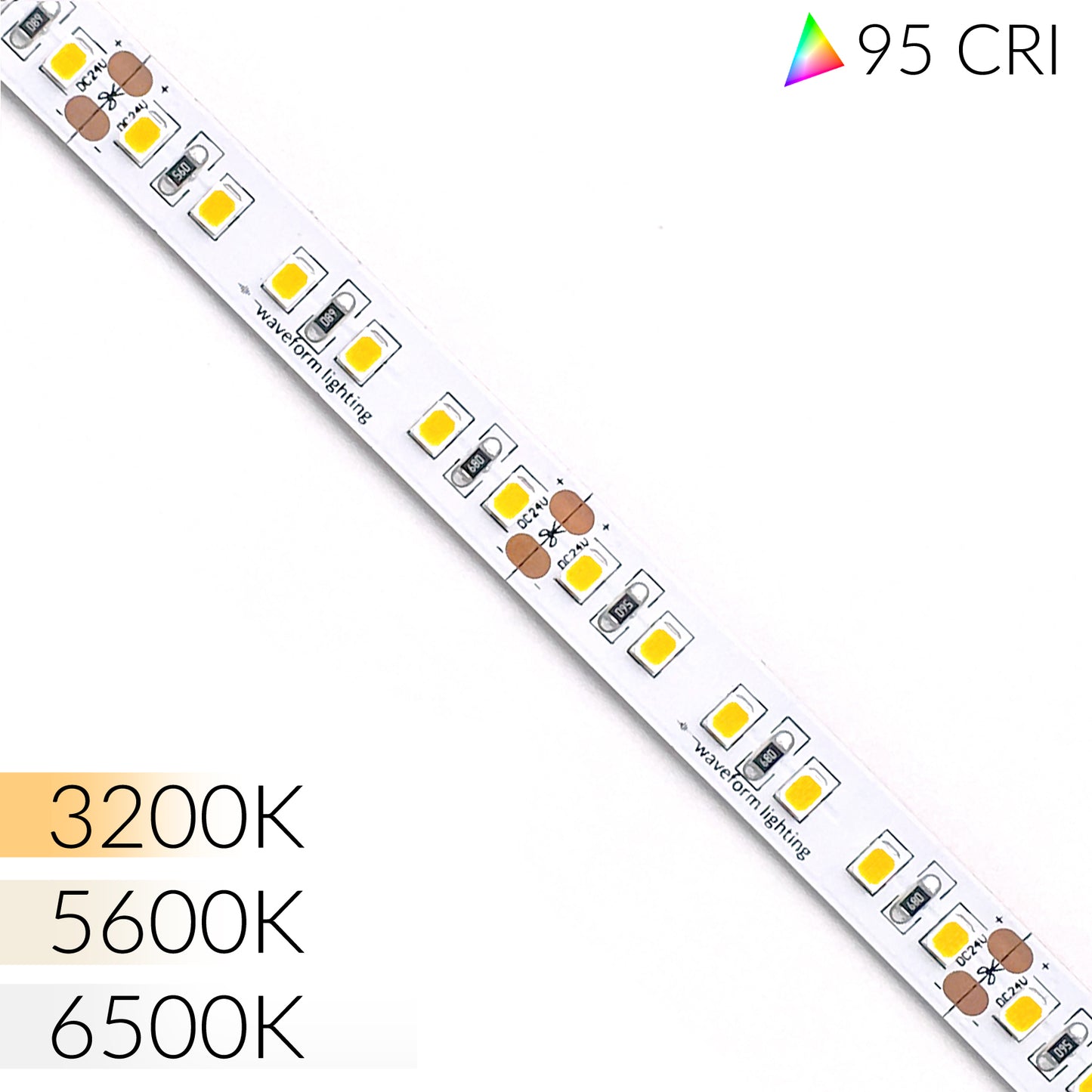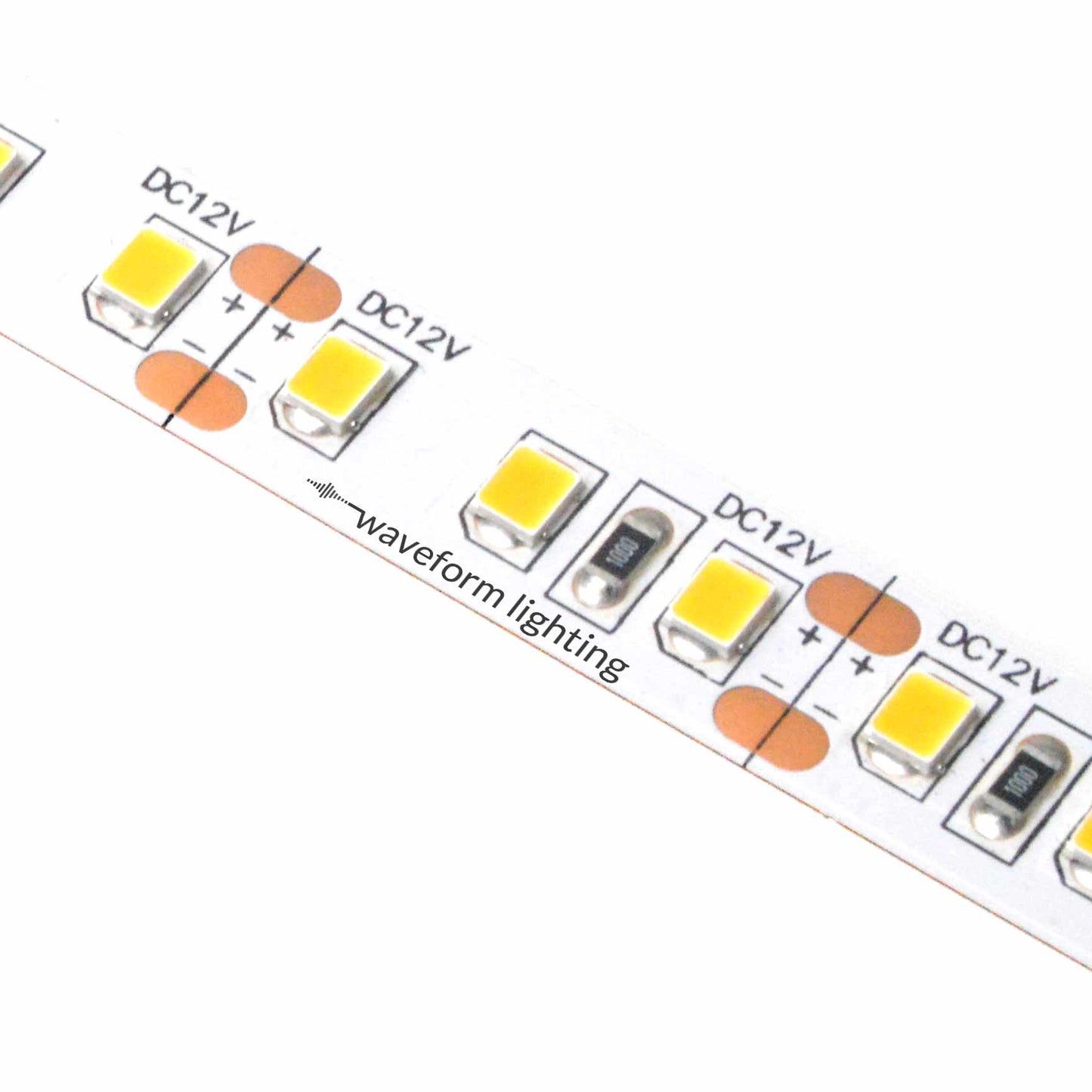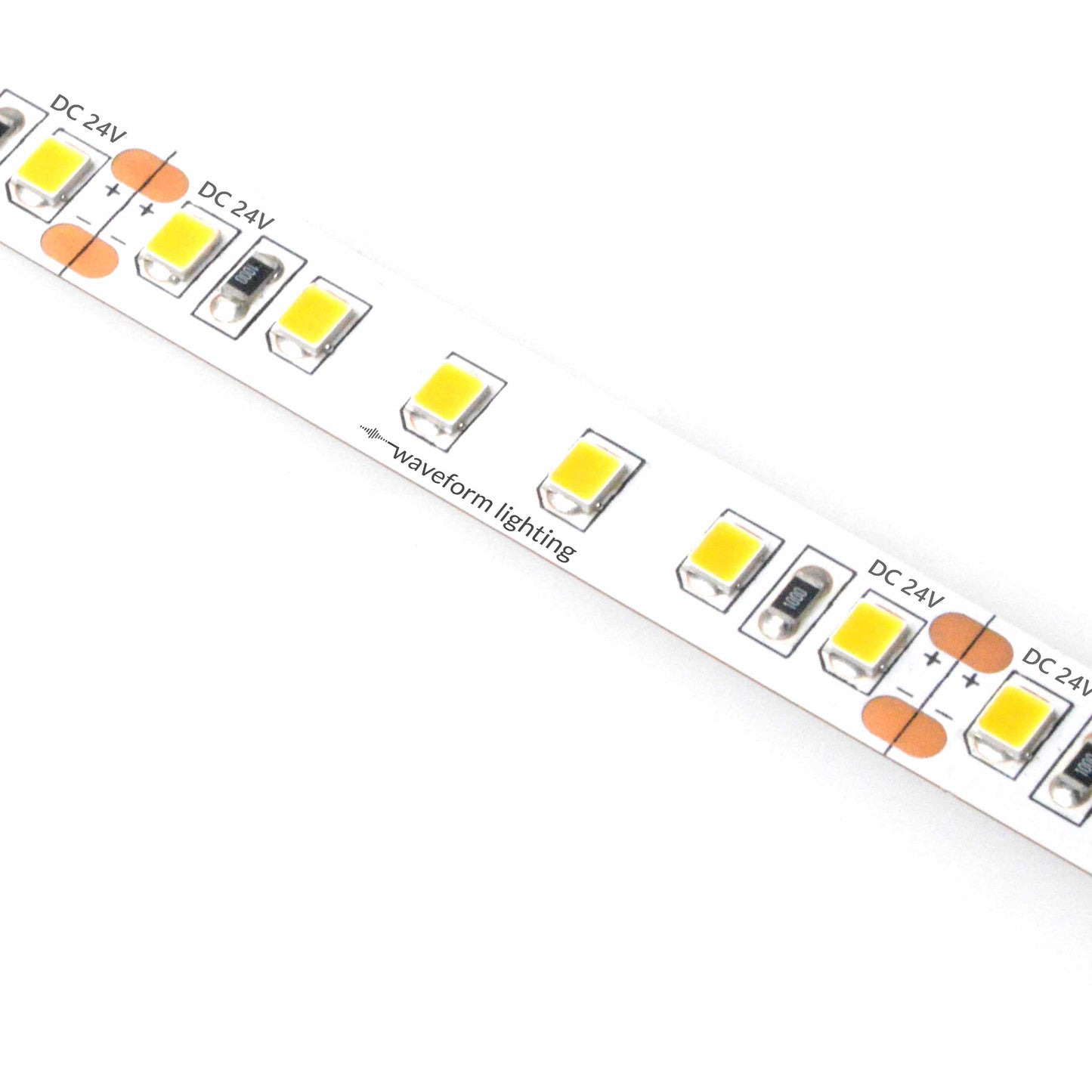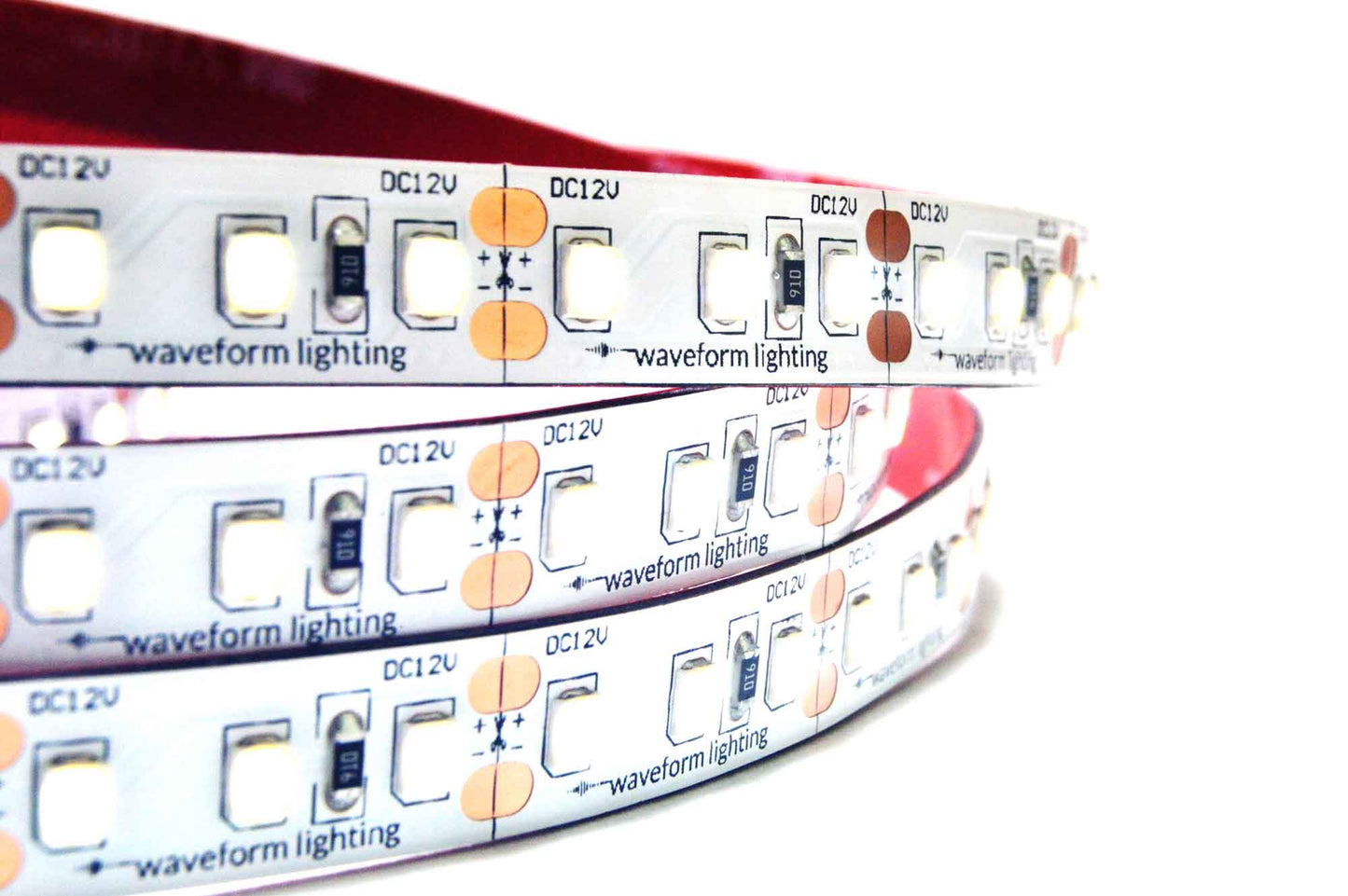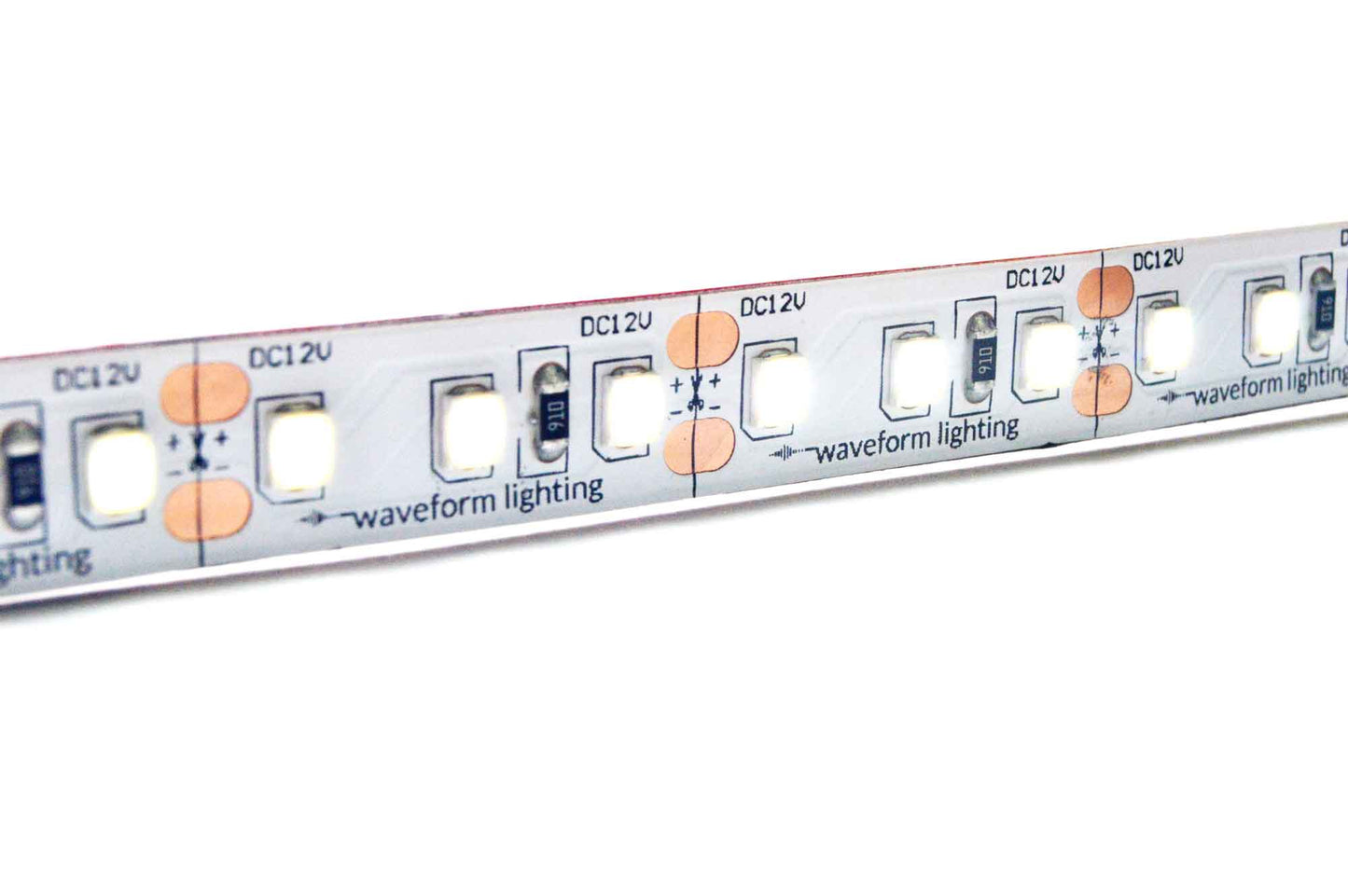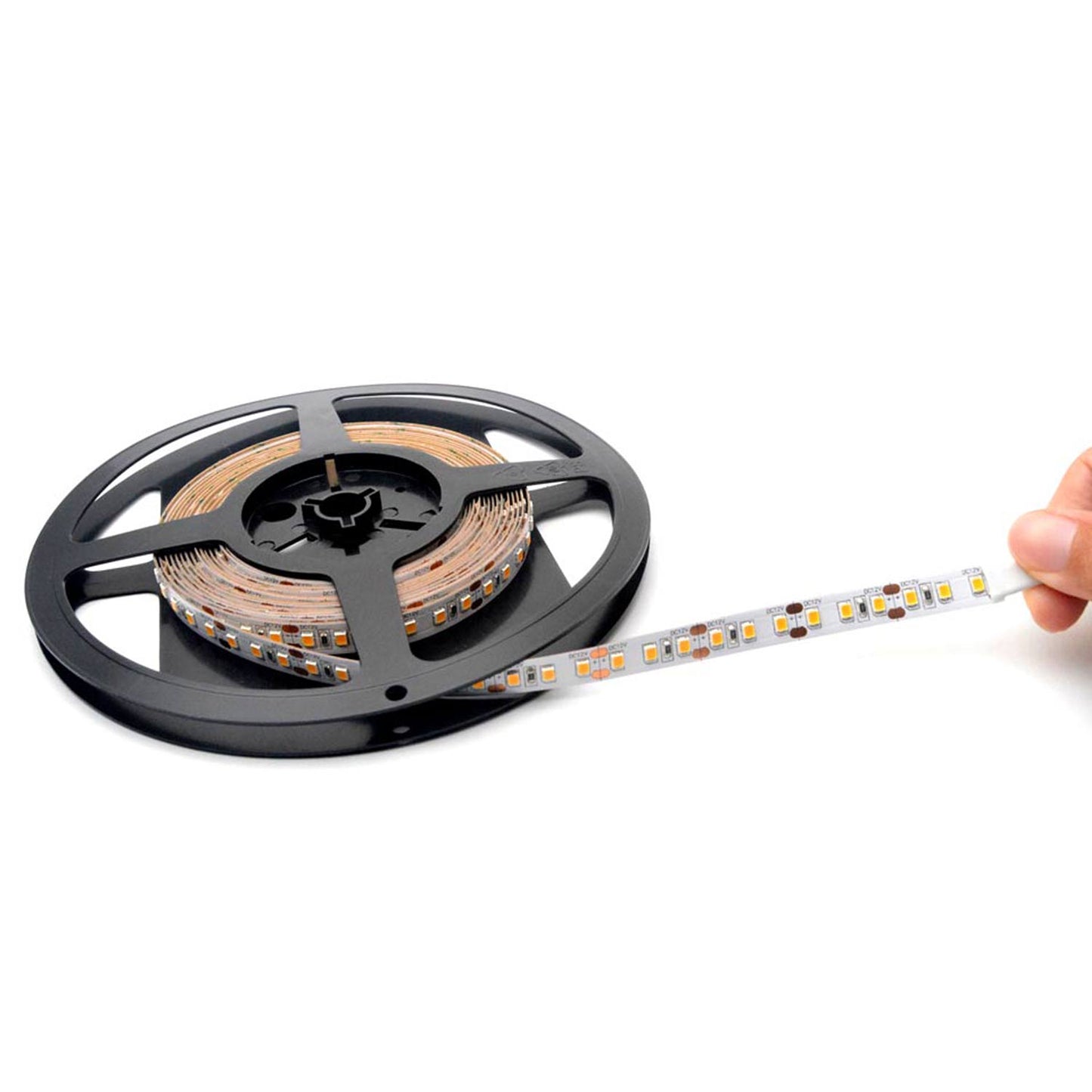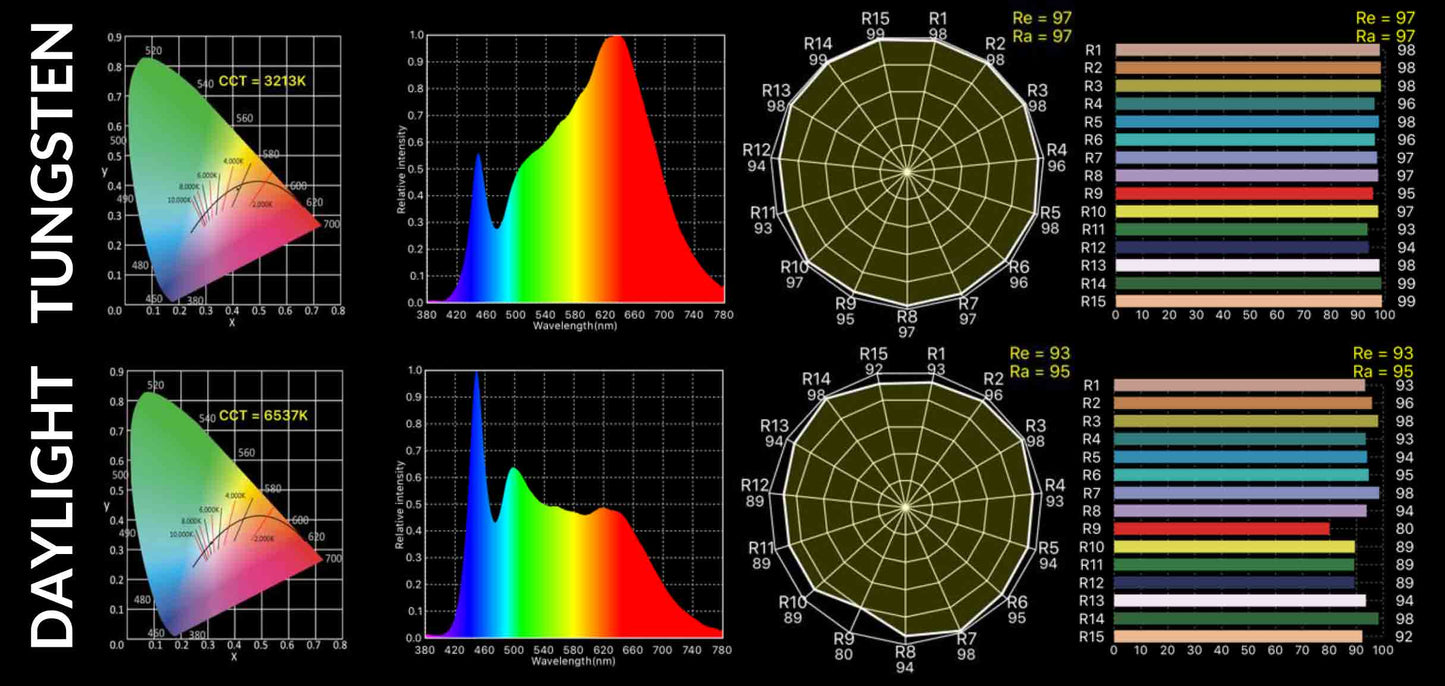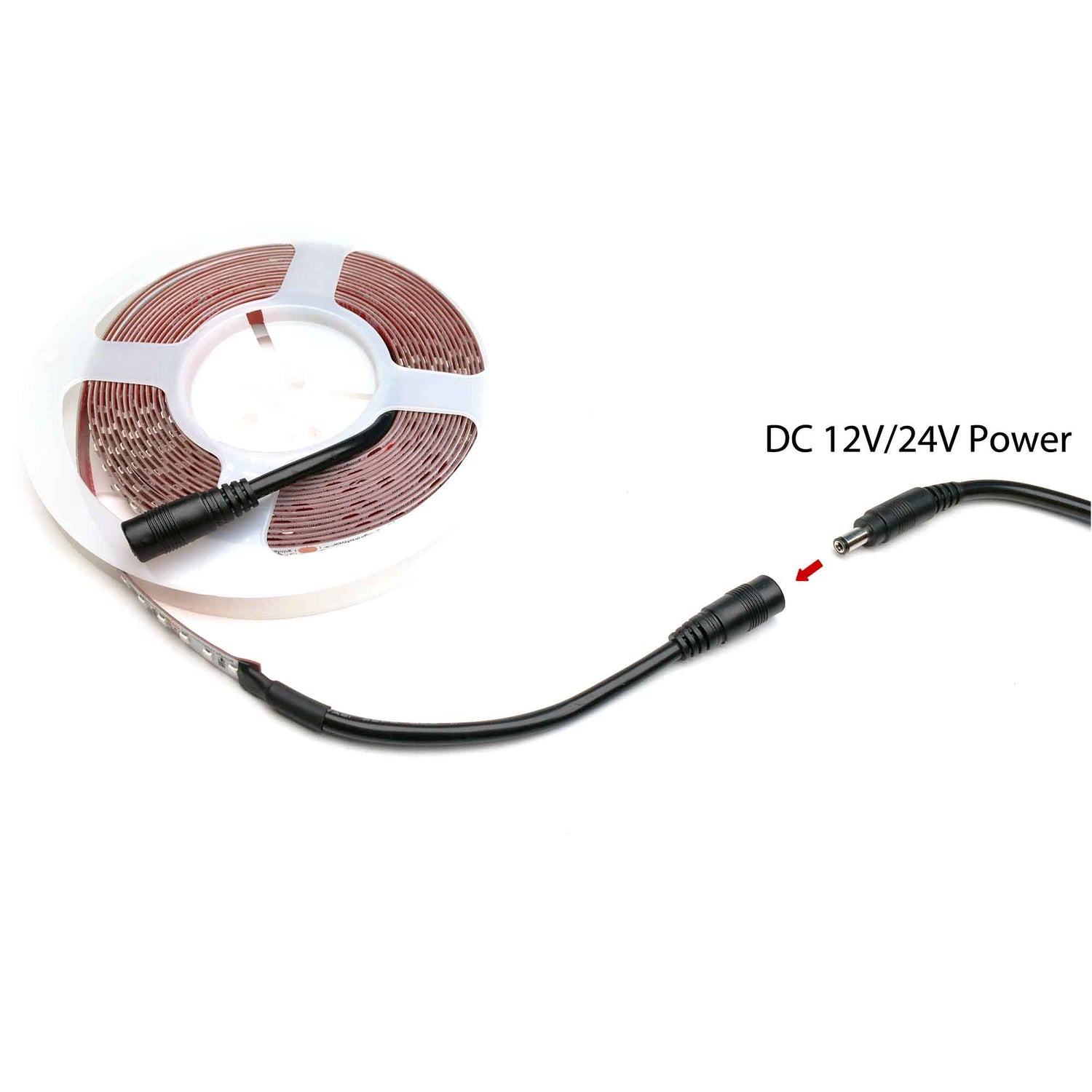 PLUG & PLAY
FilmGrade™ LED strips include DC plugs on both ends. Simply plug in and connect a 12V or 24V power supply - no tools, soldering or frustration!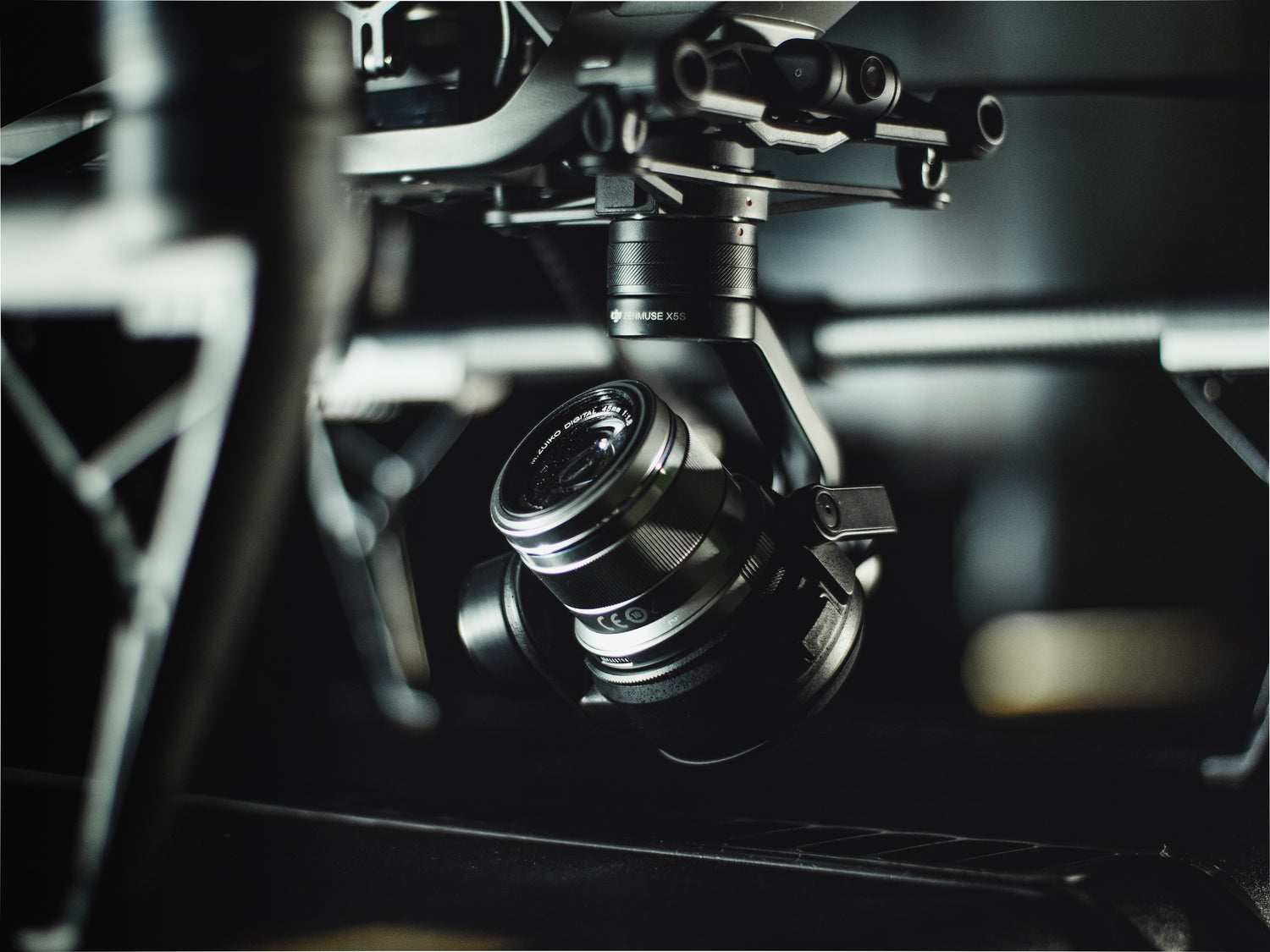 TUNED FOR CMOS & CCD
With artificial lighting, what we see as humans is not always what the camera sees. This is because image sensors in cameras are designed around ideal tungsten or natural daylight light, with a full and complete spectrum. When an inferior LED or fluorescent light source is used, the camera sensors will fail to pick up light energy that falls in between the gaps of the incomplete light spectrum.
Our FilmGrade LED strip lights emit a light spectrum that specifically targets the red, green and blue absorption curves used in CMOS and CCD image sensors so that the resulting image appears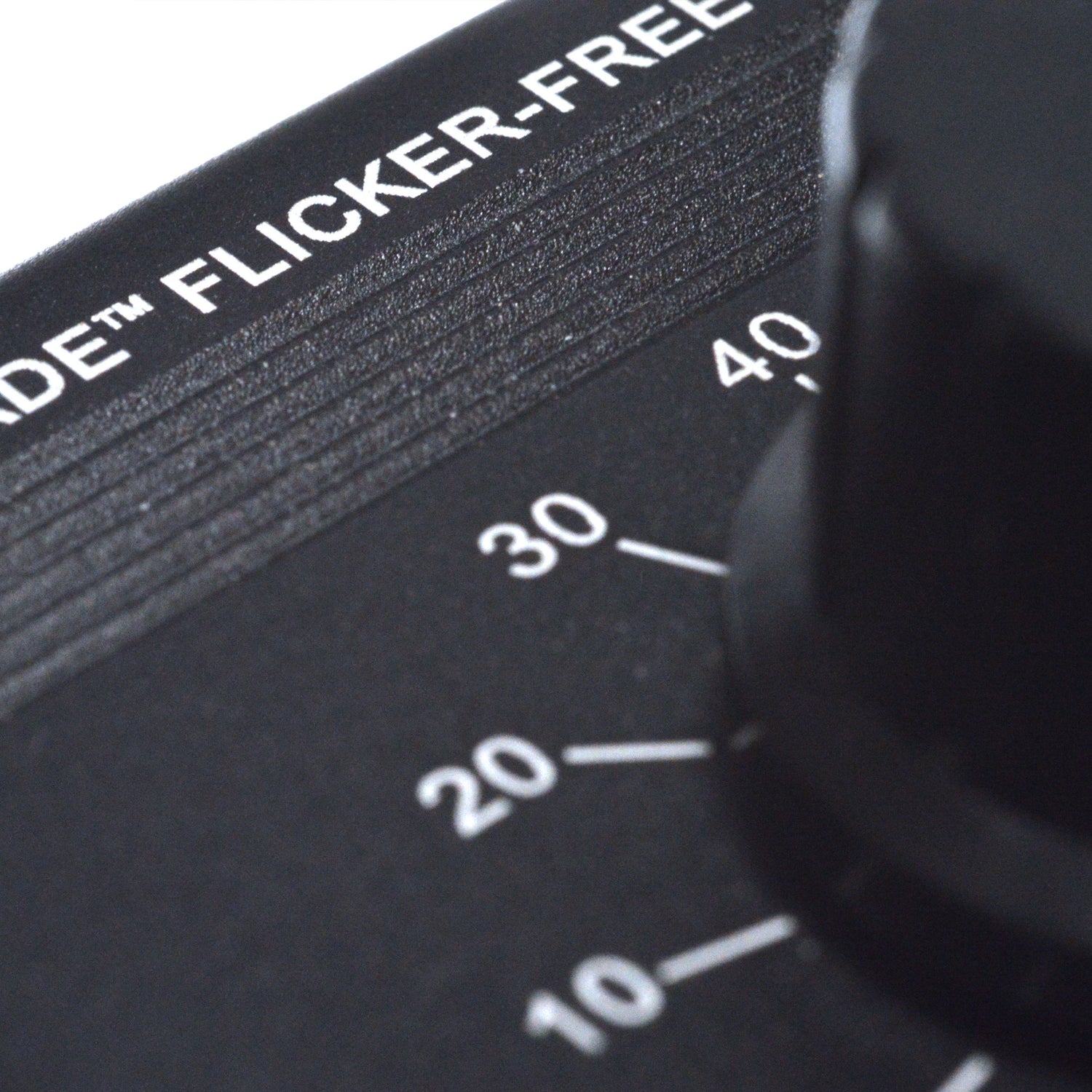 FLICKER-FREE DIMMING
FilmGrade™ LED strips are fully dimmable down to 0% with flicker-free output throughout. For an in-line PWM dimmer, see PN 3081. Wall-dimmer setups (e.g. Lutron/Leviton) will require a dimmable power supply (PN 3093). More info on LED strip dimming here.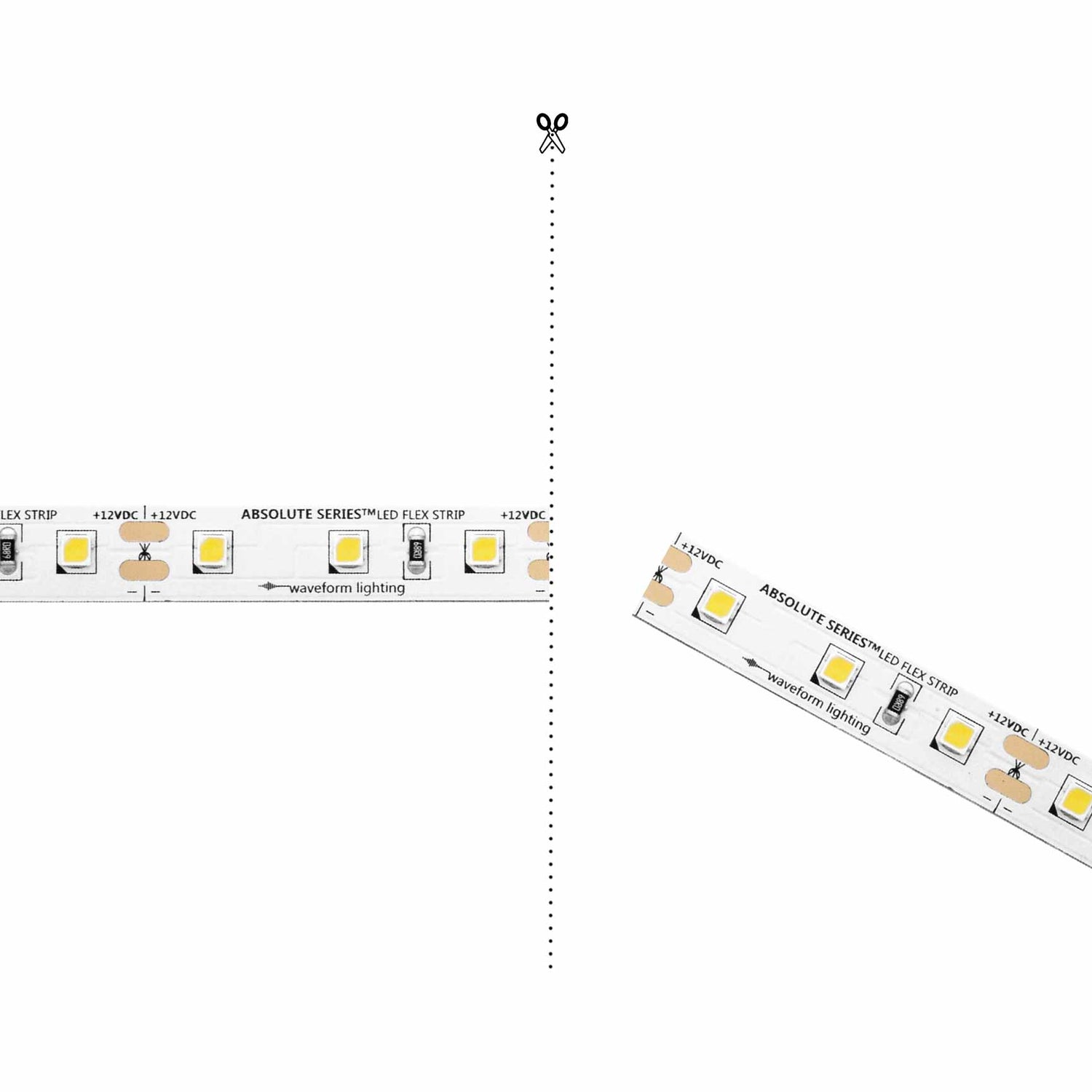 CUT-TO-LENGTH
These LED strips can be cut to length in 1 inch intervals using just a pair of scissors.
REJOIN LED SEGMENTS
Conveniently rejoin cut LED segments using our PN 3071 solderless connectors. The connector cable is flexible, so you can also turn corners or change the direction of your LED strip run.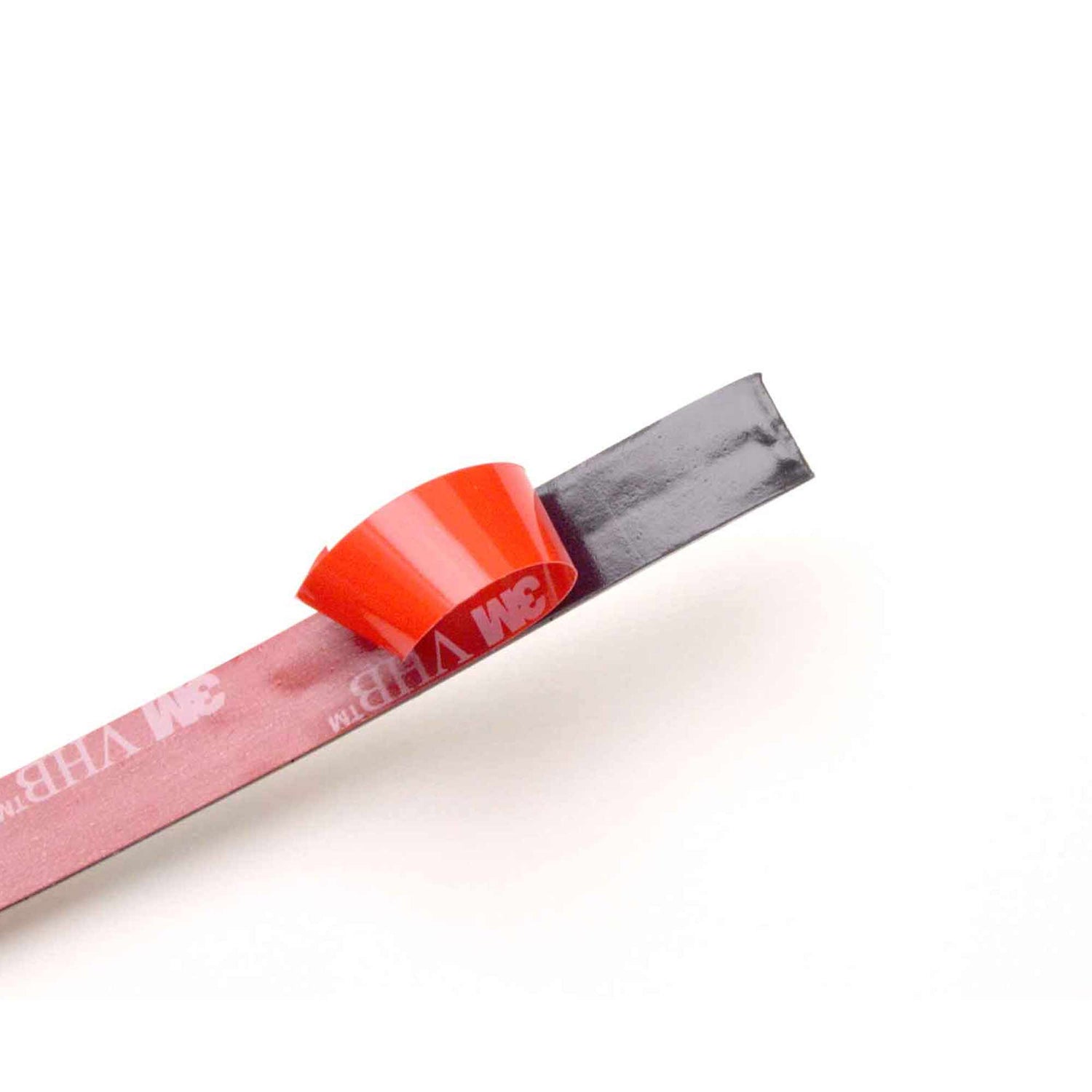 STRONG & SECURE ADHESION
Pre-applied 3M VHB double-sided tape on the back side allows for simple but reliable installation. Peel back the liner and apply to virtually any surface. Architectural-grade adhesive ensures your LED strips stay in place.
Beautiful Color representation!
Absolutely stunning color representation. Perfect for all of those projects requiring a quality Light!
Great customer service
Had a solder joint go bad and they sent me a replacement strip almost immediately. The led strip lights are the envy of all fellow photographers, in my print viewing area. And at 95 CRI, dimmable, cool, low energy use etc. I'm very happy with them.
Spectacular Color, Flicker-Free
I love the color quality and flicker-free performance from my LED strip lights (FilmGrade White LED Strip Lights 5600K). The light looks so clean and bright. I installed strips over my barn doors, and they make the building's entrances look fabulous.
Awesome lights!
We put 12 strip on the high side of beams in our great room, and they are fantastic.
Great quality, dimmable
My only complaint is that the strips are difficult to insert into the connectors. If you have to connect many strips together it takes a while to scrape off the adhesive.
Other ABSOLUTE SERIES™ Products
Regular price

$375.00 USD

Regular price

Sale price

$375.00 USD

Unit price

per

Regular price

From $55.00 USD

Regular price

Sale price

From $55.00 USD

Unit price

per