Regular price
$275.00 USD
Regular price
Sale price
$275.00 USD
Unit price
per
Sale
Sold out
Features both tungsten (3200K) and daylight (6500K) LEDs on a large flexible LED panel
Achieve any color temperature between 3200K and 6500K
95+ CRI and R9 > 80
Color correct to within ± 1/32 green
1152 full spectrum LED diodes per panel (576 per color)
24V DC constant voltage input (power supply

 

and

 

dimmer

 

sold separately) from backside wires or solder pads
5000 lumens per color
50W power draw (2.1A @ 24V) per color
Panel dimensions measure 9.5" x 18.9" (240 x 480 mm)
3M double-sided adhesive for easy and secure mounting
Uses WIRE system: 24V+ common positive and separate ground wires for 3200K and 6500K channels
4 oz copper for reduced voltage drop
Free ground shipping to USA addresses
In stock and ships in 1 business day
See our

 

delivery policy here
HYBRID White LED products feature both tungsten (3200K) and daylight (6500K) white emitters that can be blended together to create any color temperature in between. Now you can use a single LED product to match ambient natural daylight by day, and incandescent by night, or whatever color balance you need right then and there.
Learn more about how to control HYBRID white systems here.
FilmGrade LED flex panel lights are designed for cameras. Using a blend of full spectrum phosphors, our LEDs are specially tuned to achieve high CRI & color correct light output at 6500K (daylight) and 3200K (tungsten). Our 95 CRI and 95 TLCI ratings ensure that you can spend more time shooting and less time correcting.
Requires 24V DC input to operate. FilmGrade power supply (PN 3092) can operate a full reel (16 ft / 5 m) of this LED strip.
Using a third-party power supply? No problem - just make sure your power supply has enough power capacity for the number of LED flex panels you plan on connecting.
FilmGrade HYBRID LED flex panels use the WIRE system, and have three wires mounted on backside of the panel. The wires are color coded and correspond to the following:
BLACK: 24V (+)
YELLOW: TUNGSTEN 3200K GROUND (-)
WHITE: DAYLIGHT 6500K GROUND (-)
Pre-applied 3M double-sided tape on the back side allows for simple but reliable installation. Peel back the liner and apply to virtually any surface.
FilmGrade LED strips are flicker free and fully dimmable down to 0%. For a manual flicker-free PWM dimmer, see PN 3081. For DMX dimming, see our flicker-free DMX decoder (PN 3082).
Product Overview
Waveform Lighting's FilmGrade™ white LED flex panels are professional-grade lights designed for use on film, TV and broadcast sets as well as continuous output photography applications. They are fully color correct and are spectrally tuned to match the wavelengths necessary to capture full color on camera.
Premium LEDs are specified to ensure not only high CRI/TLCI, but color accuracy within ±25K and ±75K for tungsten and daylight, respectively. Each LED strip is also specified to be within ± 1/32 green color correction.
The back side of the LED flex panel includes pre-applied 3M 9080® double-sided tape, which provides a simple but extremely strong adhesive mounting method for all of your projects.
FilmGrade LED flex panels are an indispensable tool in a photographer, DP, gaffer or lighting designer's lighting arsenal.
Product Downloads
  Specification Sheet 
   3200K Photometric Report
   6500K Photometric Report
Waveform Lighting 100% Quality and Satisfaction Guarantee
If you're not 100% satisfied with the performance, color or quality of your product, we'll work with you to make it right.
Simply contact us within 30 calendar days after delivery and we'll send a replacement at no additional charge, or offer you a full refund.
Share
View full details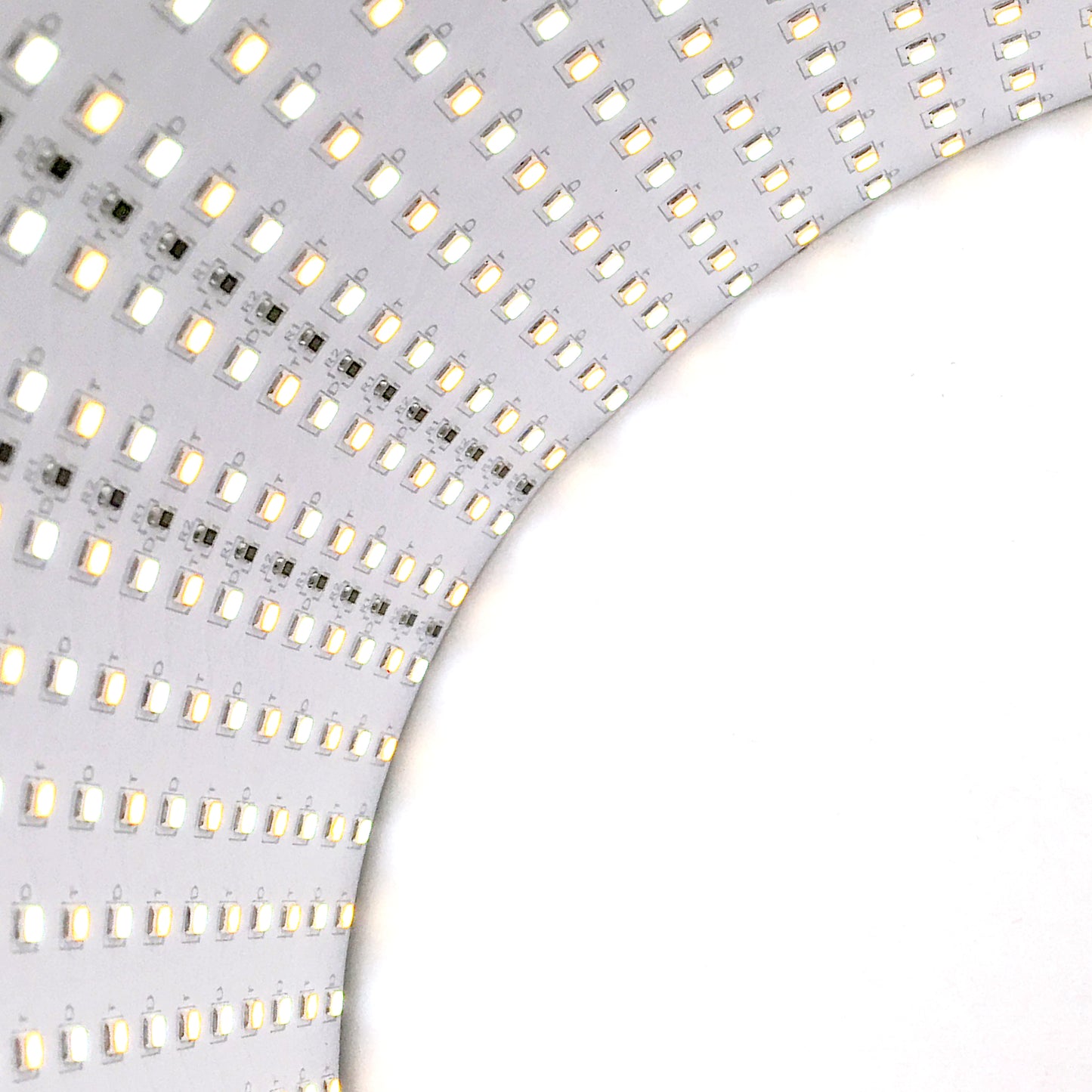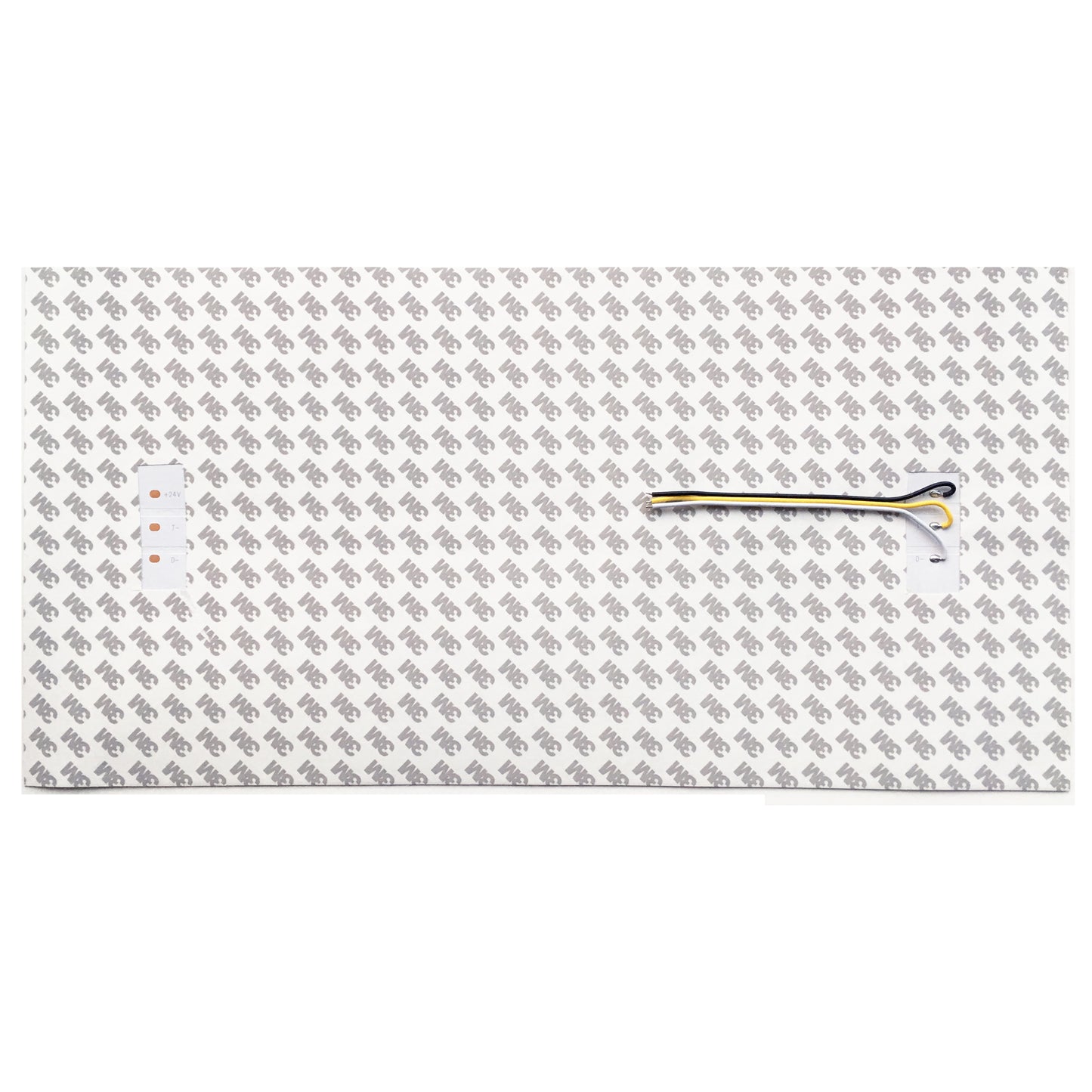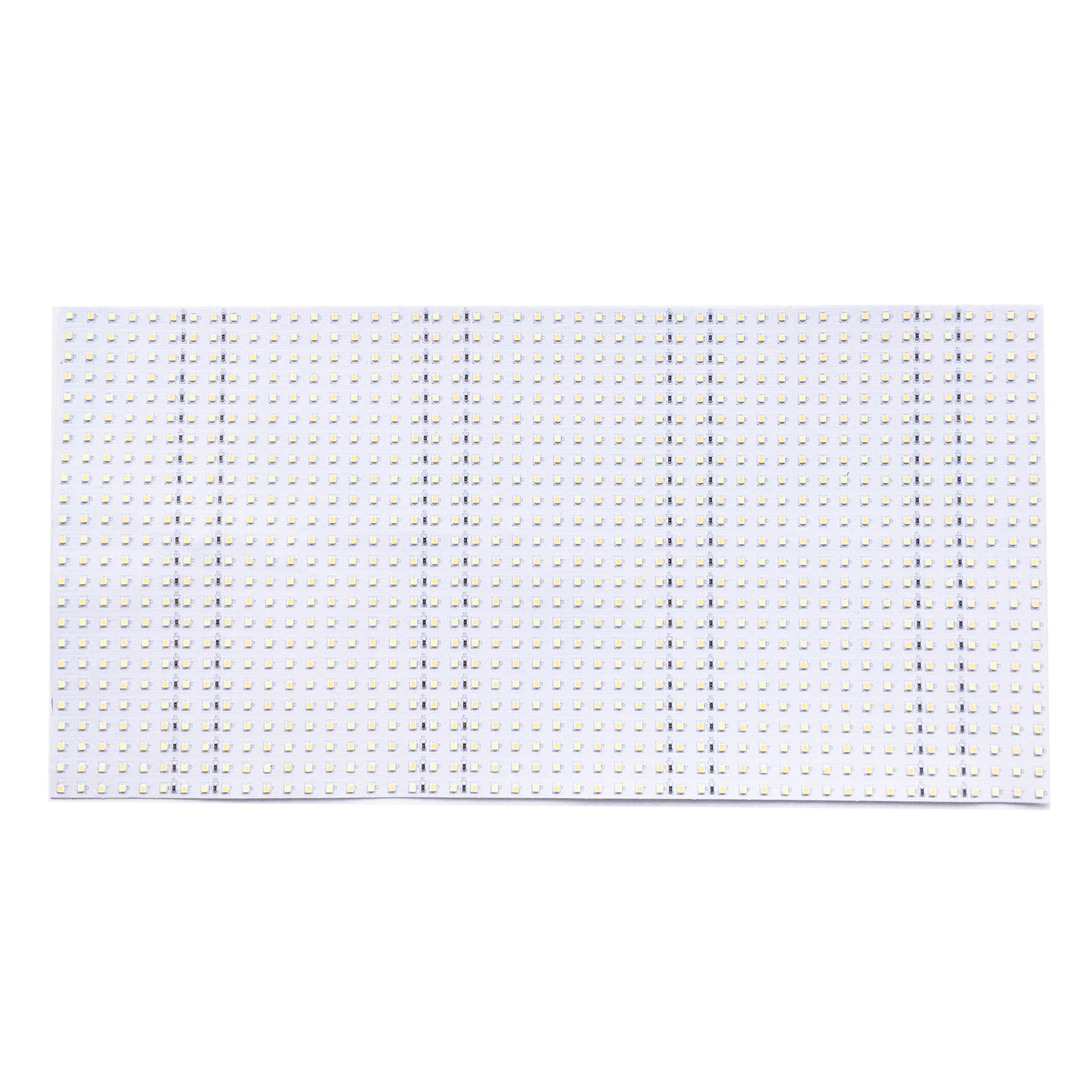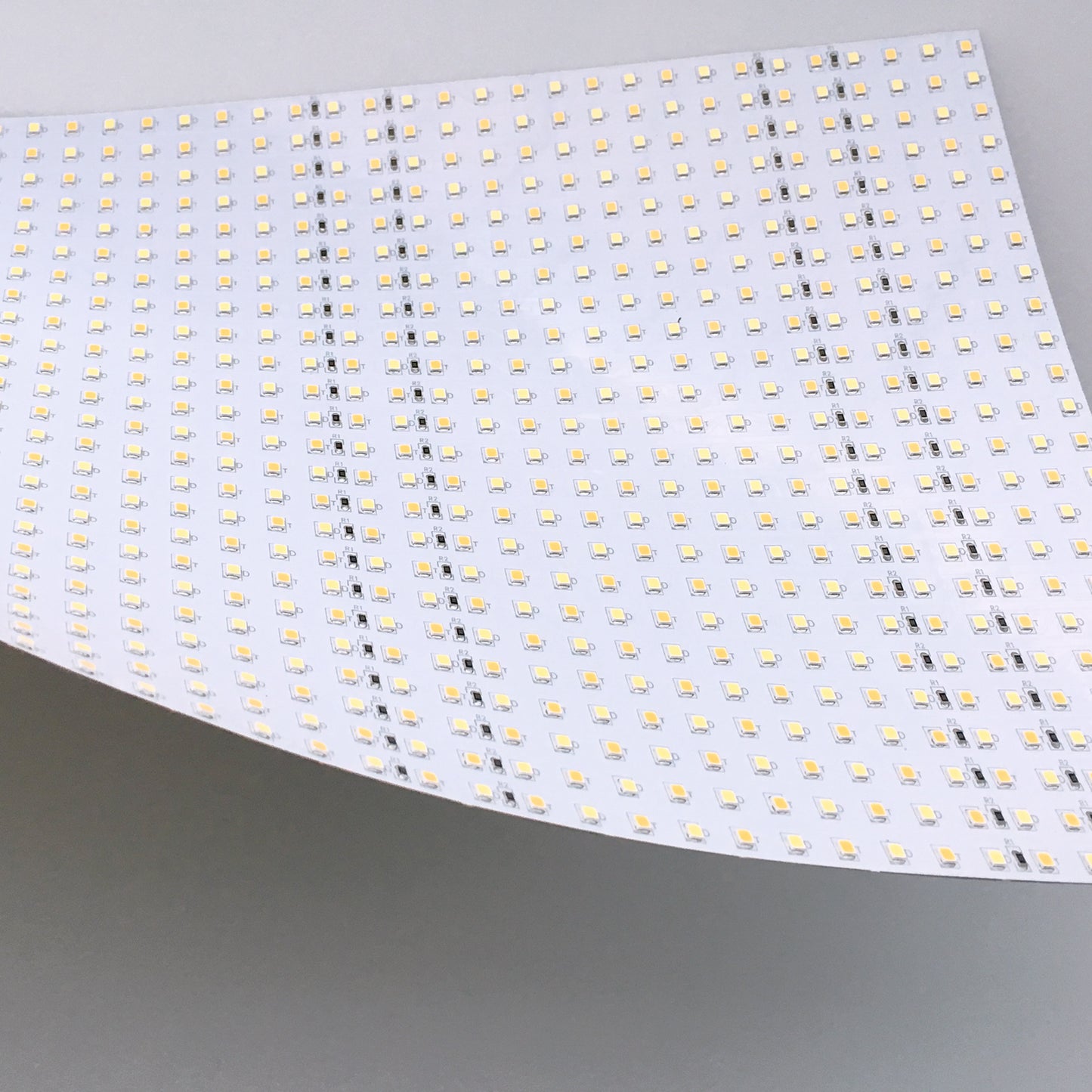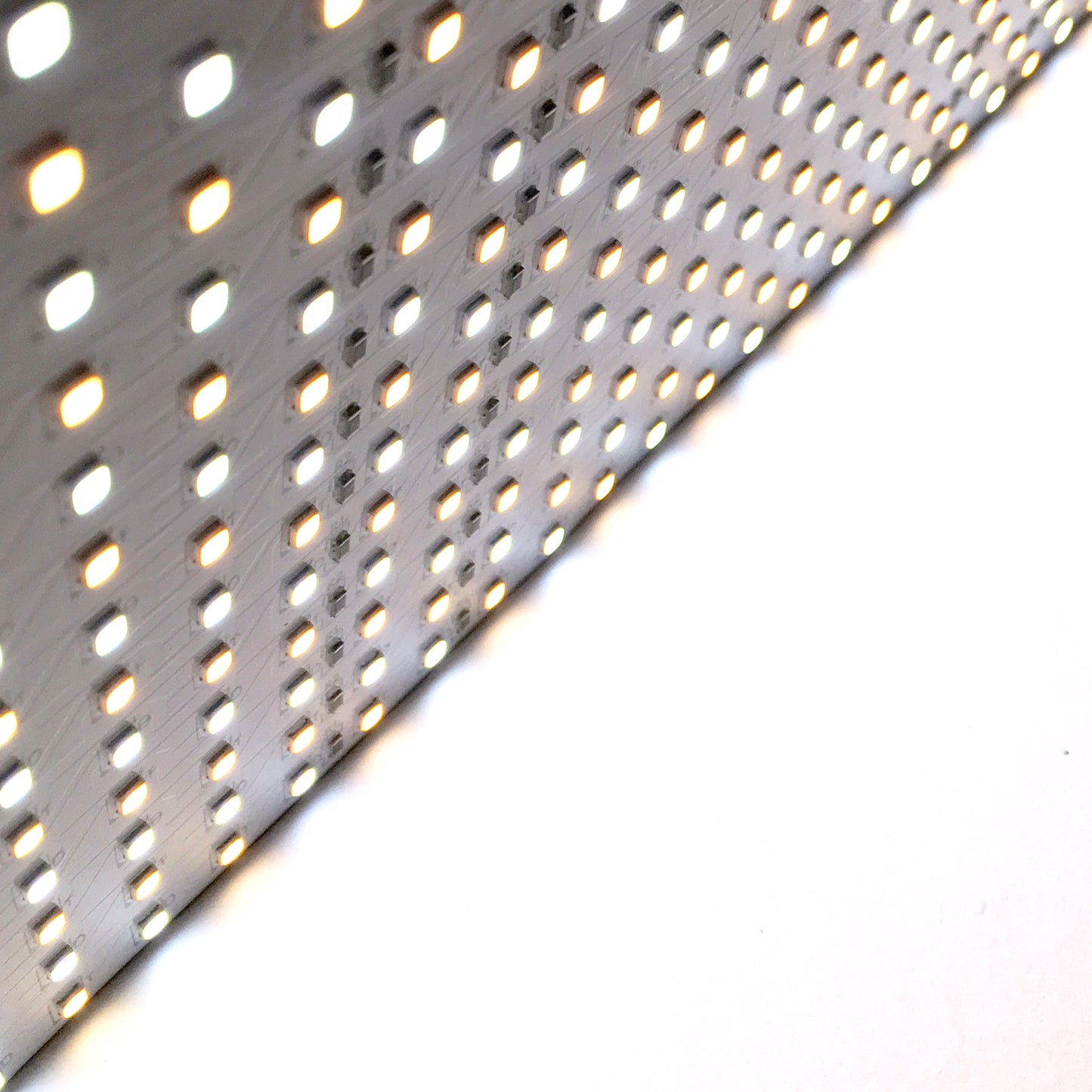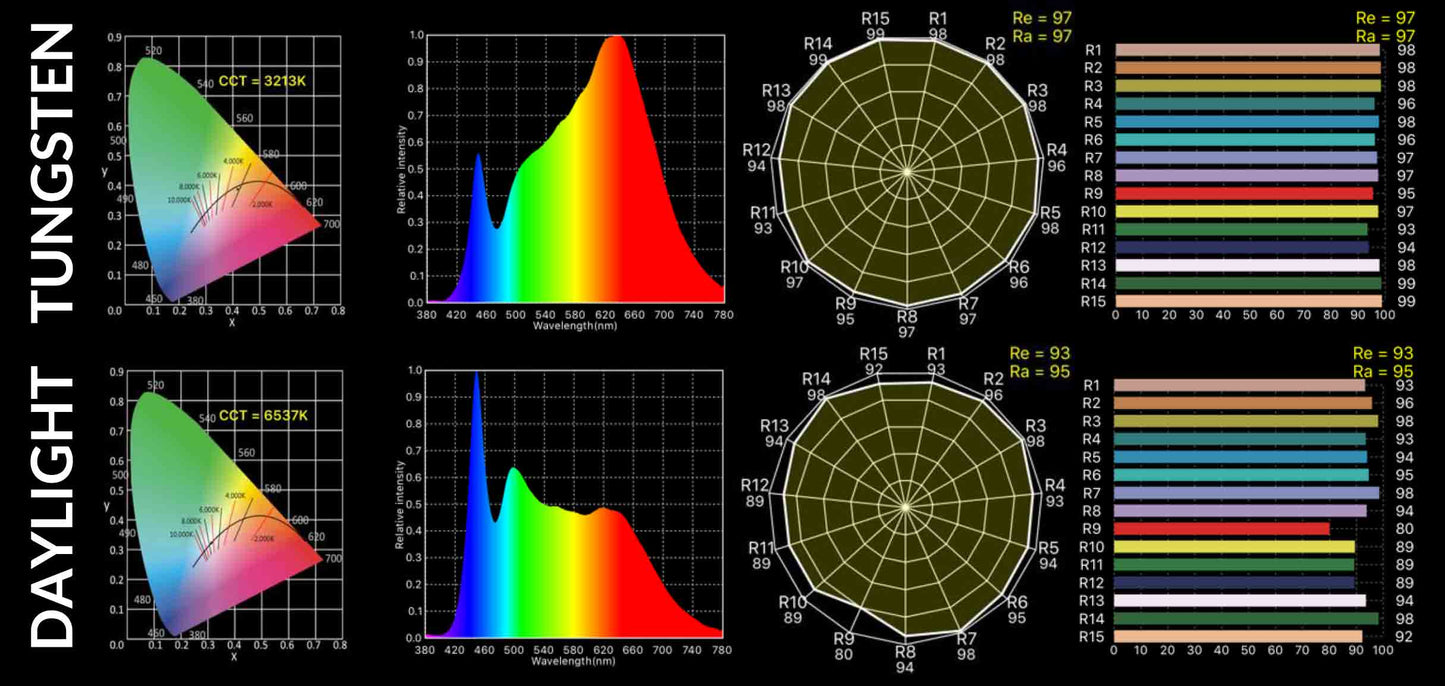 I'm satisfied with it....
This LED panel has met my expectations. I didn't find information about added considerations for heatsinking and heat removal, but its seems like it works without any added heatsink (even at full load) under reasonable conditions or more common usage. The quality of the light is good and the 3200K and 6500K emitters do a fine job for being able to vary the ratio of the two so as to allow adjustability of the overall spectrum somewhat and the K value of the light. I am using this LED panel in conjuction with two of Waveform's "FilmGrade Flicker-Free LED Dimmers", one dimmer for the 3200K diodes and one dimmer for the 6500K diodes. They pair well with this LED panel, especially for quick setup. I also got the "FilmGrade DC Power Supply" and it feeds power to run both the 3200K and 6500K LEDs. I have no complaints, the components function as I wanted them to. I am looking forward to trying out some of Waveform's other products.
Excellent product, super bright!
I used these lights for copying artwork. Perfect color and plenty of brightness. Worth the price.