Regular price
Sale price
$29.00 USD
Unit price
per
Sale
Sold out
Color temperature of 4000K, 5000K or 6500K
High CRI: 95 Ra
Compatible with 120 V AC, 50-60 Hz
Conveniently screws into any standard E26 Edison socket
12 Watt power consumption
800 lumens - equivalent to a 60W halogen bulb
Dimmable
25,000 hours lifetime, 3 year warranty
In stock and ships in 1-2 business days
See our

 

delivery policy here
Product Overview
Bring the sun indoors! Waveform Lighting's full spectrum technology replicates natural daylight at the spectral level. With 95 CRI and a daylight color temperature of 4000K, 5000K or 6500K, this lamp emits light that truly simulates natural daylight.
Waveform Lighting 100% Quality and Satisfaction Guarantee
If you're not 100% satisfied with the performance, color or quality of your product, we'll work with you to make it right.
Simply contact us within 30 calendar days after delivery and we'll send a replacement at no additional charge, or offer you a full refund.
Share
View full details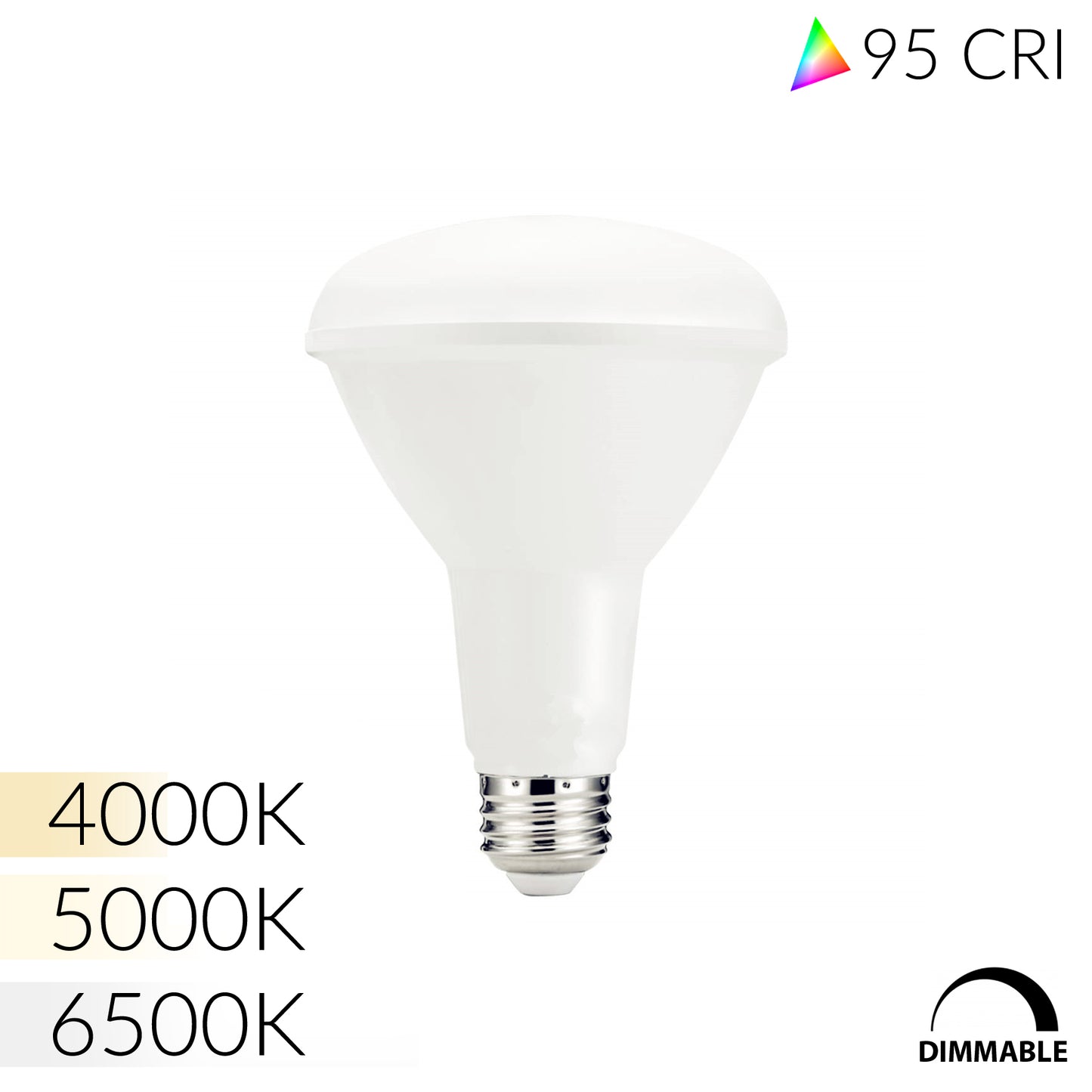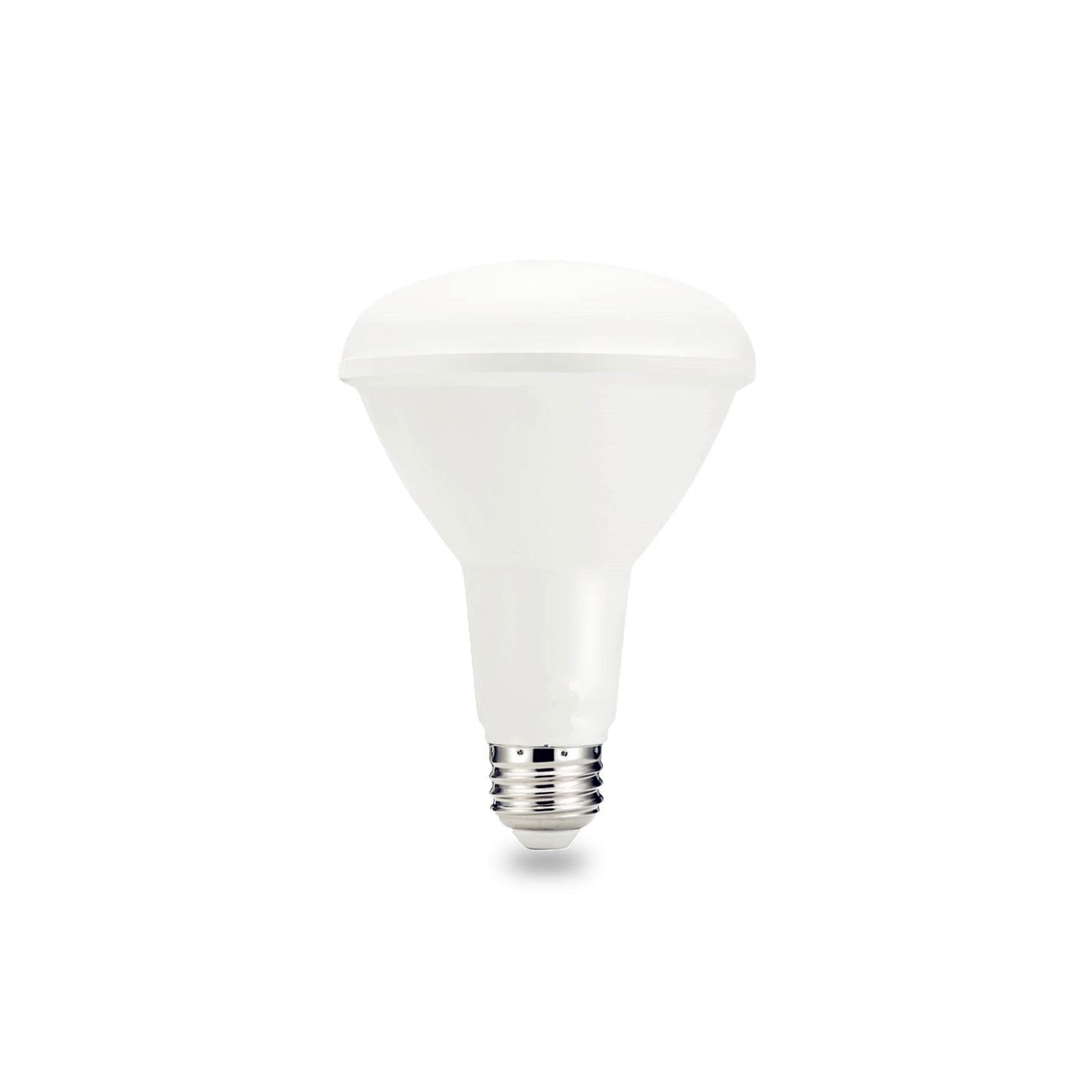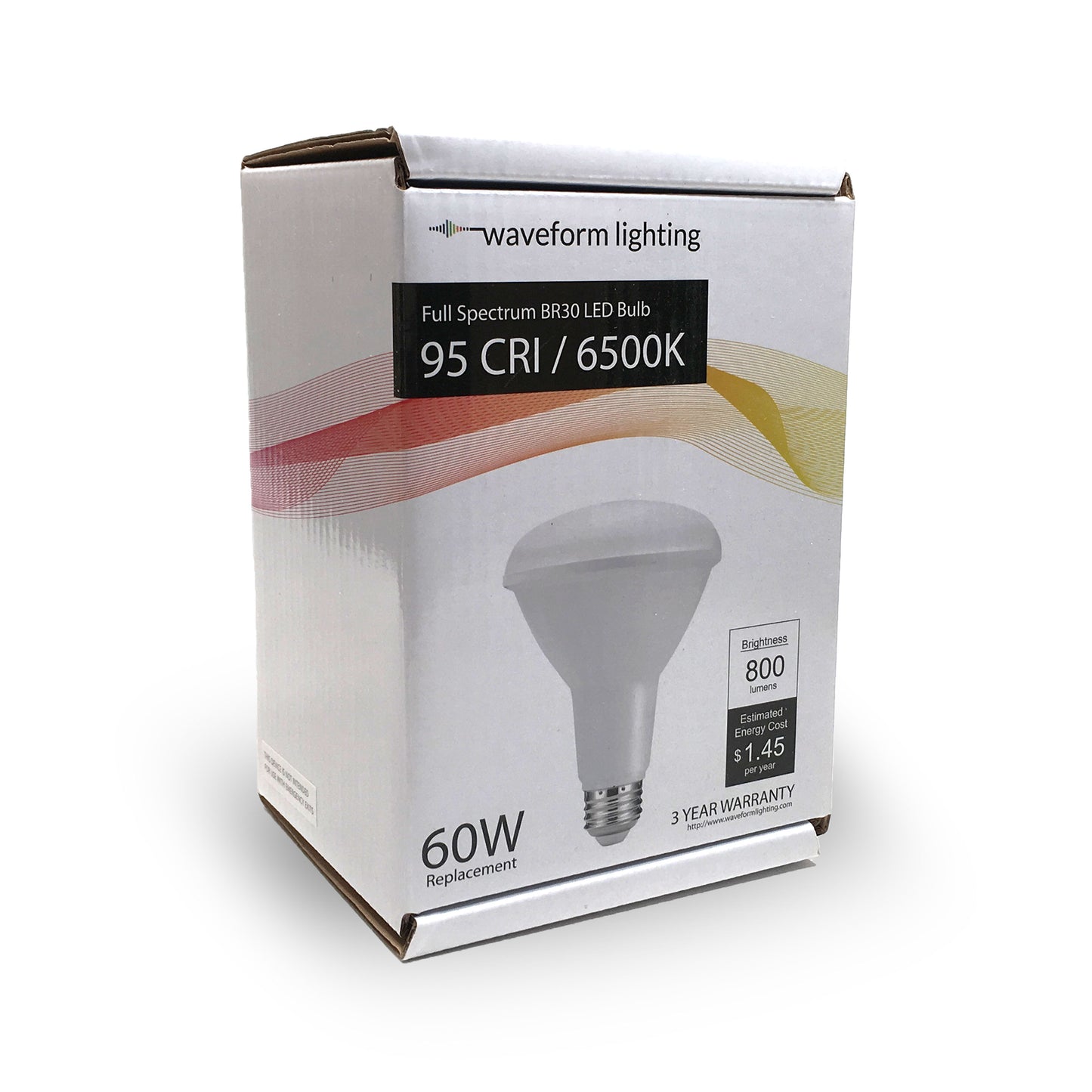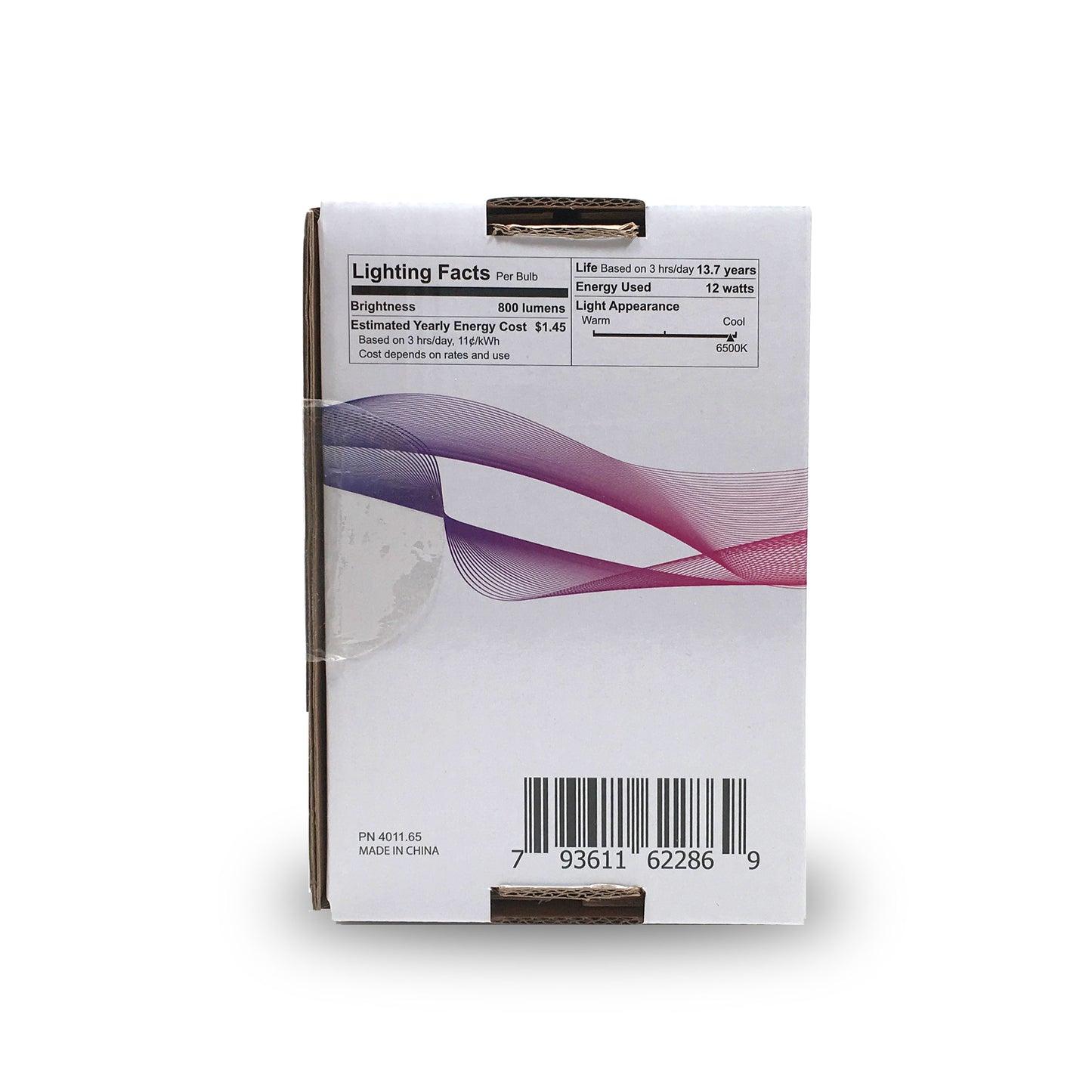 Excellent bulbs!
Afters years of frustration with other LED bulbs that would flicker and note give consistent lighting, I decided to try the WaveForm bulbs. I had been really impressed with their linear lighting that I used on my model railroad. The BR30 bulb has not disappointed - it's been rock solid for over a month now, even with dimming. Recommended!
Color is excellent
I wanted bulbs that would not waste energy but did not have the sickening green hue that other bulbs send off. This met the criteria
My electric bill is much lower
Life-changing!
I can't say enough good things about Waveform LEDs. I've tried many other brands of LEDs in recent years and have found the light quality to be tolerable at best, impossible at worst, and unpleasant always. Discovering Waveform has changed everything. I ordered both the 3000K and 4000K BR30 to try over my kitchen sink. Both cast a beautiful, pleasant light! I prefer the 3000K for this spot and am happily using the 4000K elsewhere in my house. I've also tried out several other Waveform bulbs (2700K & 3000K A19 5W filament and 2700K & 3000K A19 10W). As with the BR30s, they all cast a lovely light. I now plan to order several more to replace all the remaining incandescents and other-brand LEDs in my house. Ordering and shipping to Canada was seamless. The bulbs were on my doorstep within just a few days. The higher cost of Waveform LEDs (and associated duty fees) is worth every cent. After years of despising LEDs, I now love them! Thank you, Waveform!
A couple duds after a couple years but replaced under warranty free of charge
Thankfully we were still just under the warranty period and were able to get our bulbs replaced. However to have 2 bulbs fail over 24 bulbs is not bad and they've given us a great color in the home.
Great color rendering, pronounced 120hz flicker
These 4000k waveform BR30s have good brightness, good dimming, and excellent color rendering. Unfortunately they also have a pretty pronounced 120hz flicker, moreso than all my other much less expensive BR30s, which makes recording in slow motion untenable. Other than that they're a high quality bulb which you'd expect from waveform, and if you're not using them to shoot video like I am you should have no problems.