Regular price
Sale price
$99.00 USD
Unit price
per
Sale
Sold out
Color temperature of 2700K or 3000K for warm and relaxing ambiance
Ultra high CRI values of 95 CRI and R9 > 90
High emitter density and brightness at 450 lumens per foot

Assembled and sold as a 16-ft reel (5 meters)

Requires DC 12V or 24V power to operate; power supplies sold separately
12V Specification Sheet
24V Specification Sheet
2700K Photometric Report
3000K Photometric Report
Product Description

Waveform Lighting's ultra high CRI technology is now available for home & residential installations in a flexible LED strip form factor. Our LED strips are available in 2700K and 3000K, both with 95 CRI and R9 > 90.

Our LED strips are perfect for use in under cabinet lighting, cove lighting, kitchens, work bench or home office. High CRI LED strips can dramatically improve the look and ambiance of a residential or hospitality space, especially where color accuracy and rendition matter. Recreate the warm and comfortable light of incandescent and halogen lighting, all while reducing your energy consumption.
Product Specifications

Color Temperature Options:

CRI (Ra): 95+
CRI R9: 80+
Brightness: 450 lumens per foot
Voltage: DC 12V or DC 24V
Power: 5.5 watts per foot
Connection: 16 AWG Cable (No Plug)
Power Requirements

This LED strip product requires a DC 12V or 24V power source to operate. We recommend a minimum power supply capacity of 96W when operating the entire 16 ft reel. Learn more about calculating power supply requirements here.

This LED strip can be dimmed via a traditional wall-dimmer (e.g. Lutron/Leviton) or an inline dimmer (e.g. PWM FilmGrade dimmer). Use a dimmable power supply (PN3093/3096) when connecting to a traditional wall-dimmer system and a standard power supply (PN3091/3092) when using an inline dimmer.
Pricing & Ordering Information

Listed pricing is per one bulb (1-pack) or six bulbs (6-pack).Please see below for part numbers and corresponding specifications.

PN 3003.27: 12V, 2700K
PN 3003.30: 12V, 3000K
PN 3004.27: 24V, 2700K
PN 3004.30: 24V, 3000K

Shipping & Returns

This item is in stock and typically ships within 1-3 business days.Shipping is free within the USA for orders over $50.

If you're not 100% satisfied with the performance, color or quality of your product, we'll work with you to make it right.

Simply contact us within 30 calendar days after delivery and we'll pay for return shipping (USA only) and offer you a full refund.

See our delivery policy,returns & refunds policy and warranty policy.
Share
View full details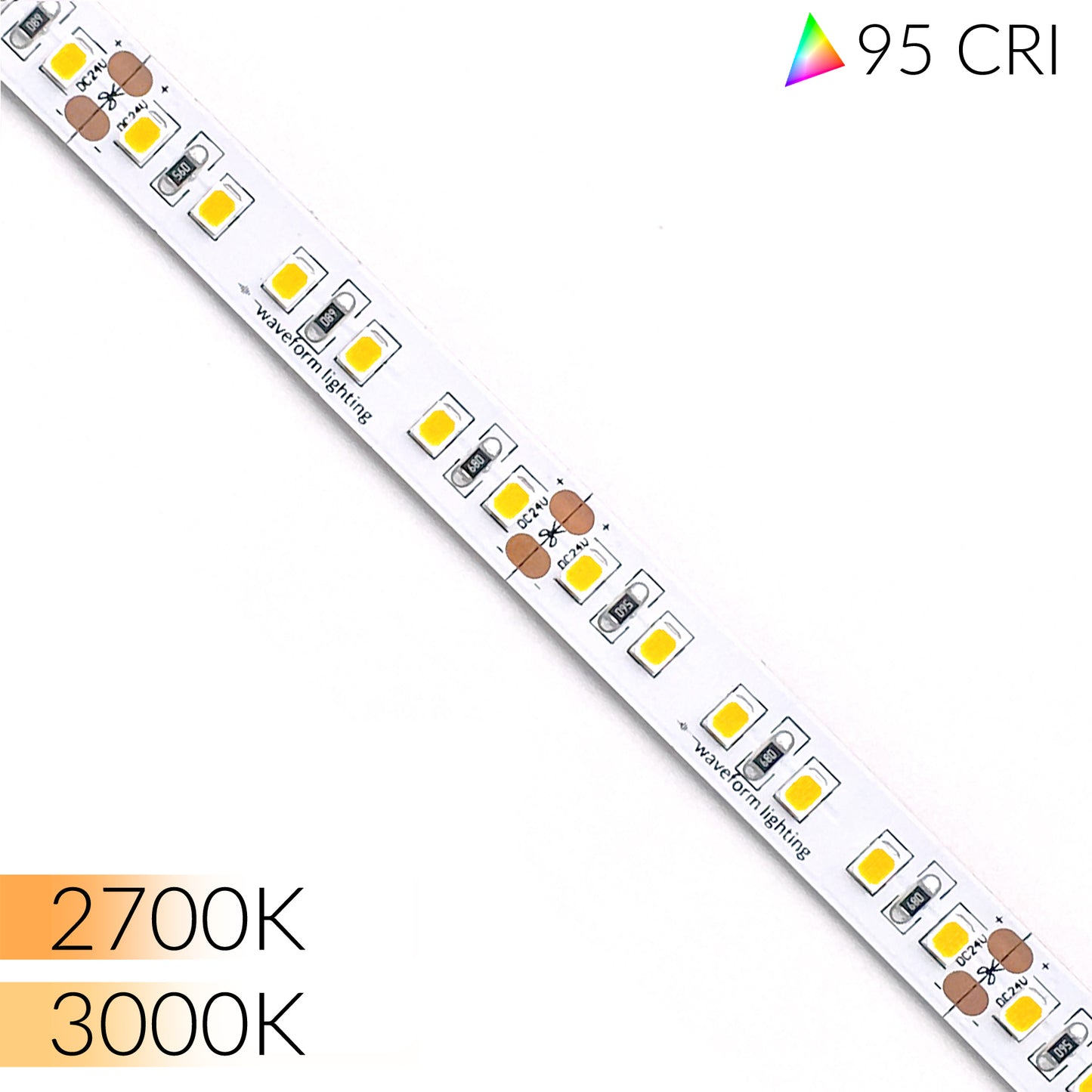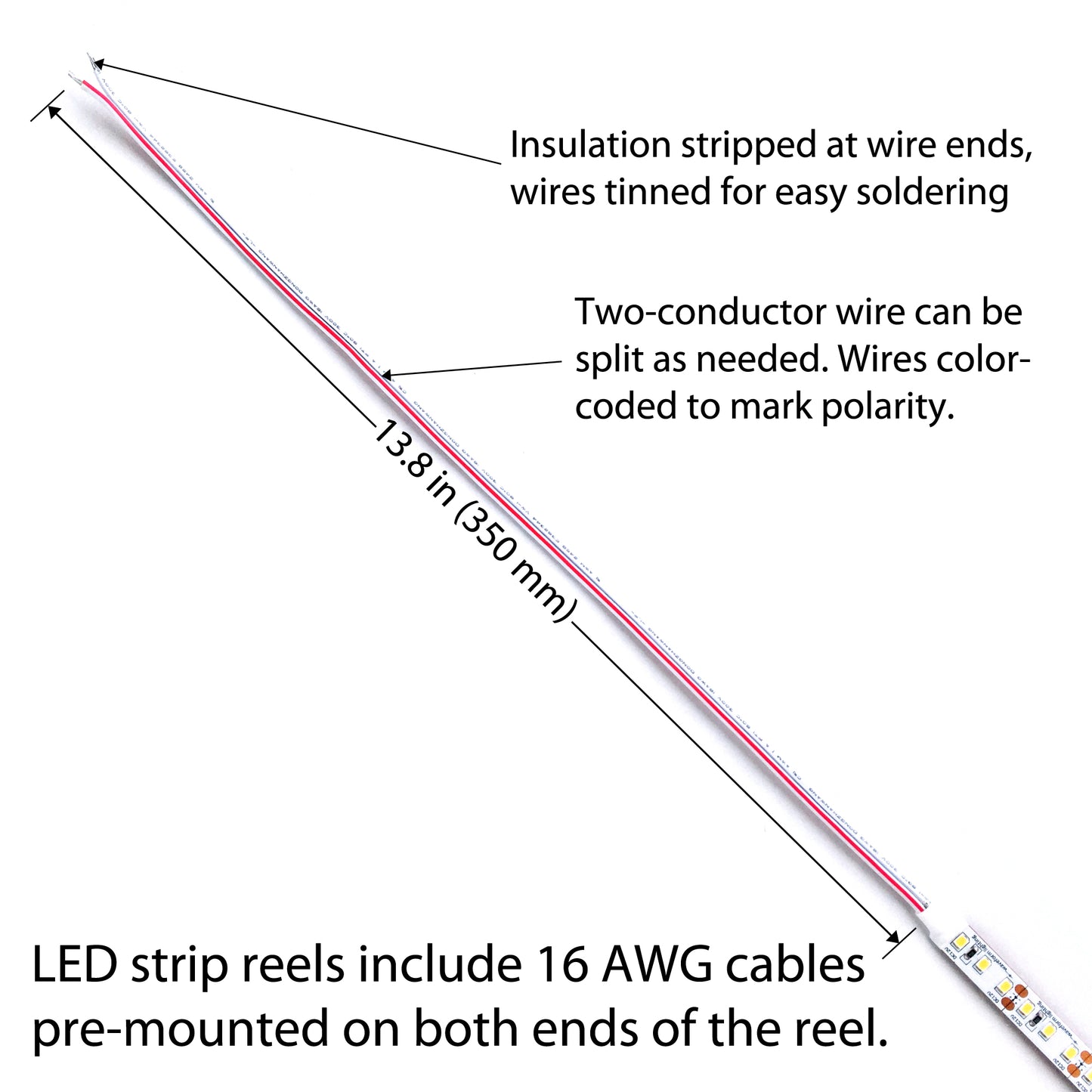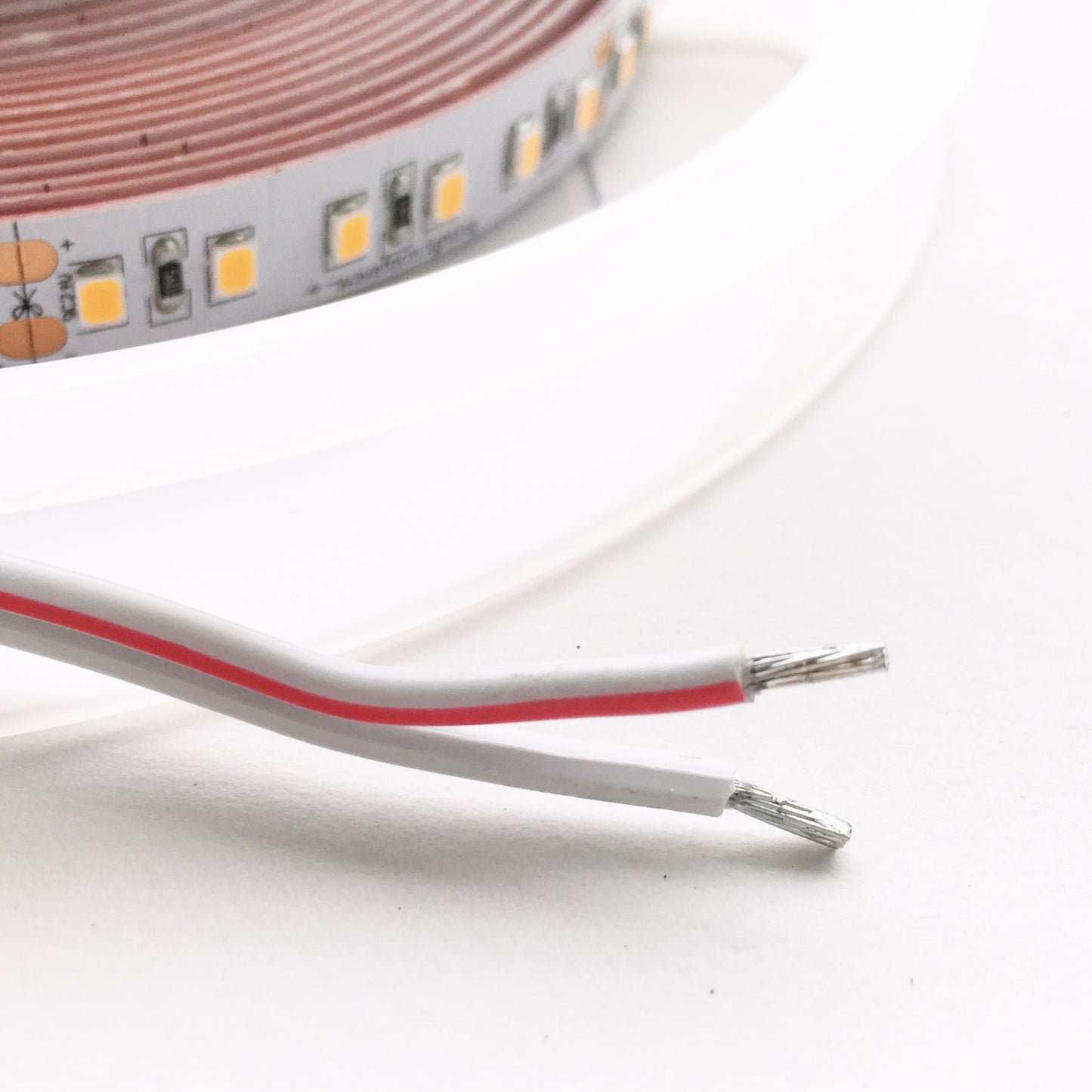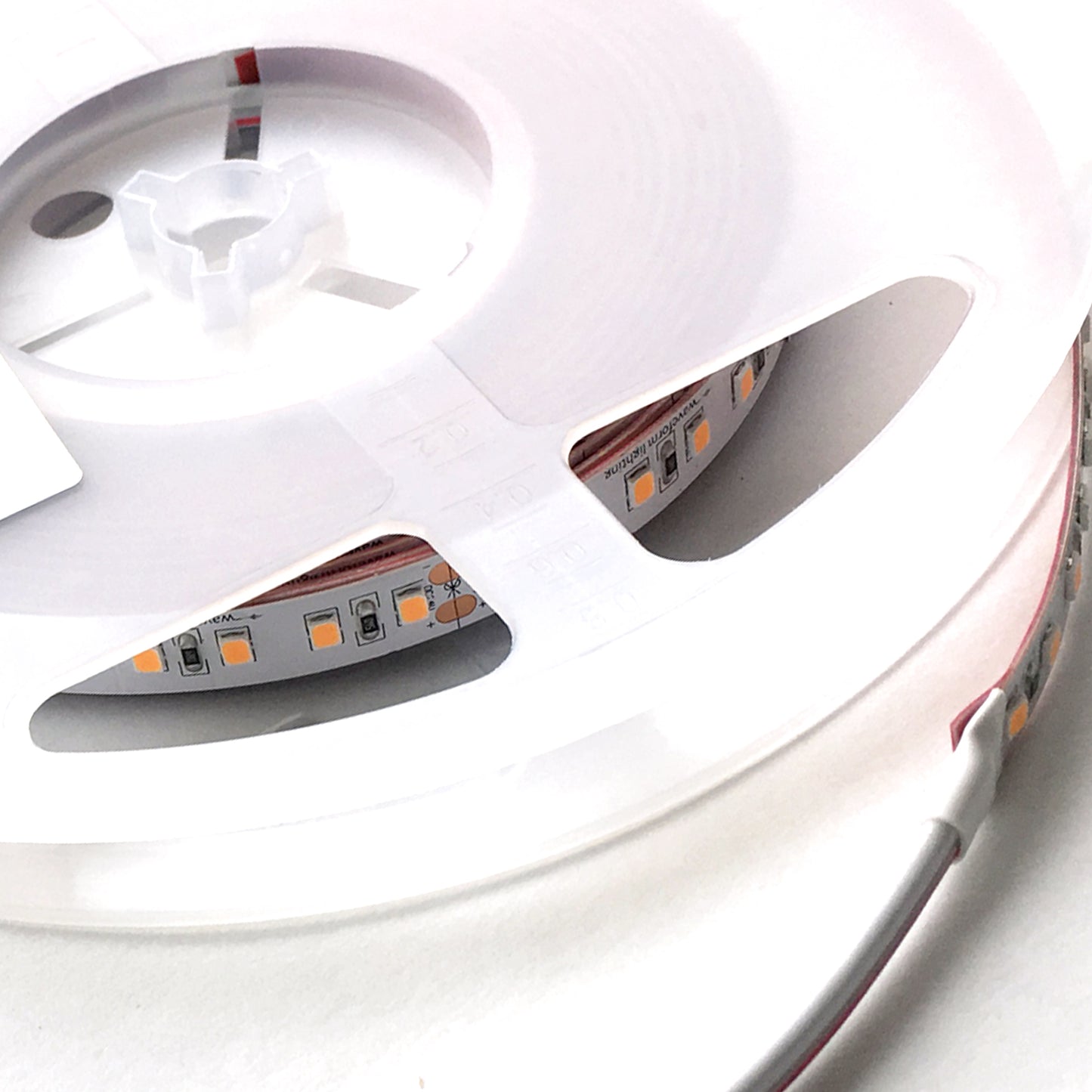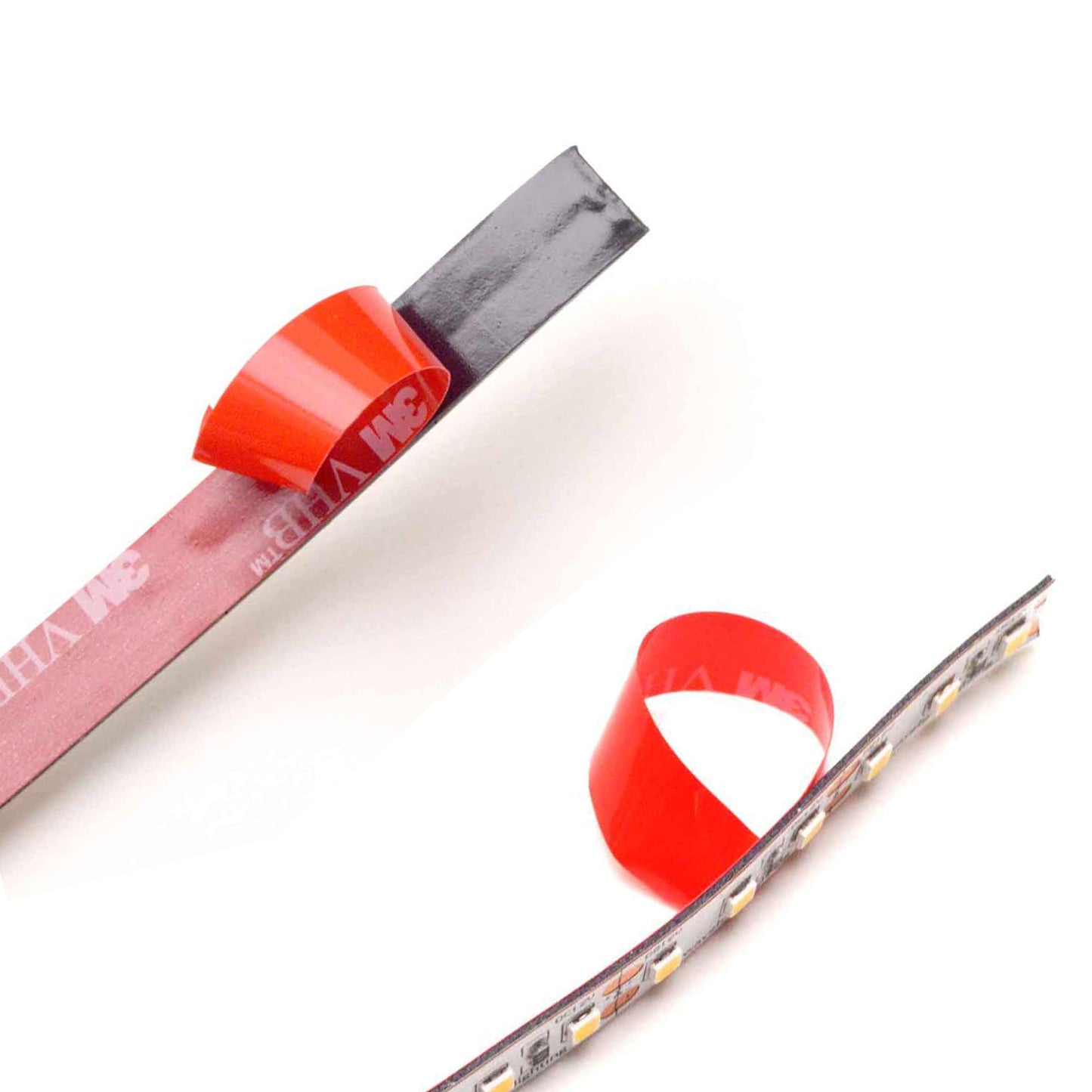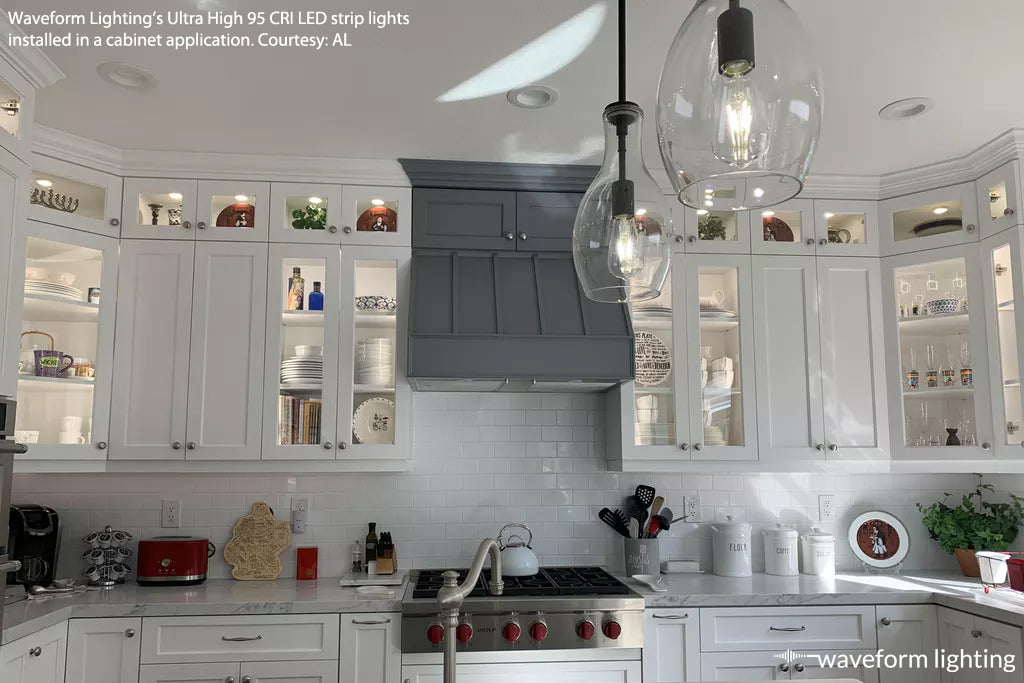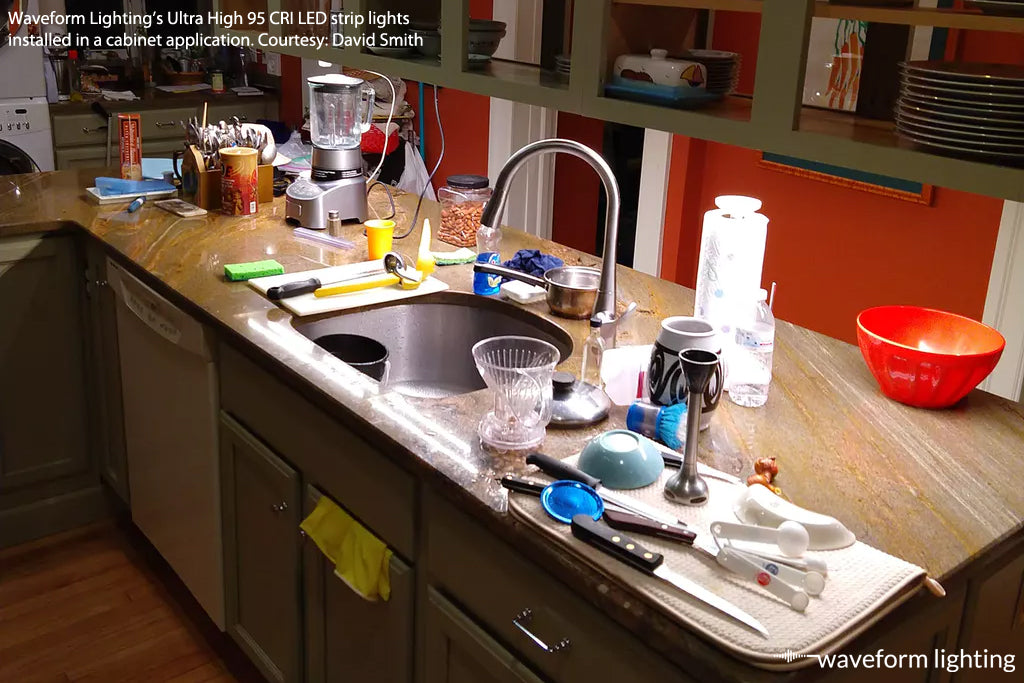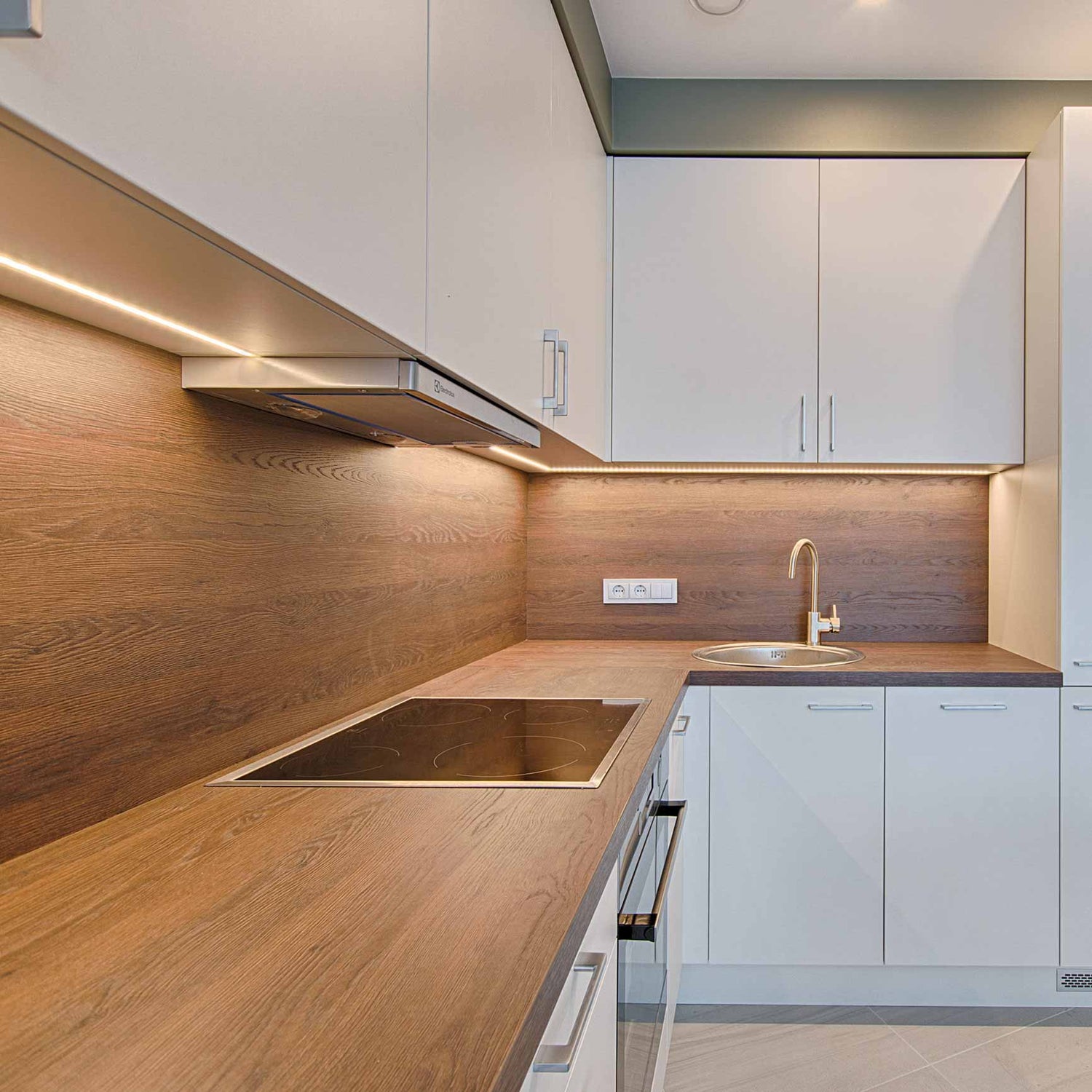 WARM & VIVID COLORS
Being energy efficient doesn't mean compromising on color quality. Recreate the same, warm environment as incandescent and halogen lighting with 2700K and 3000K color at 95 CRI. Colors appear natural and vivid even under warm and relaxing light.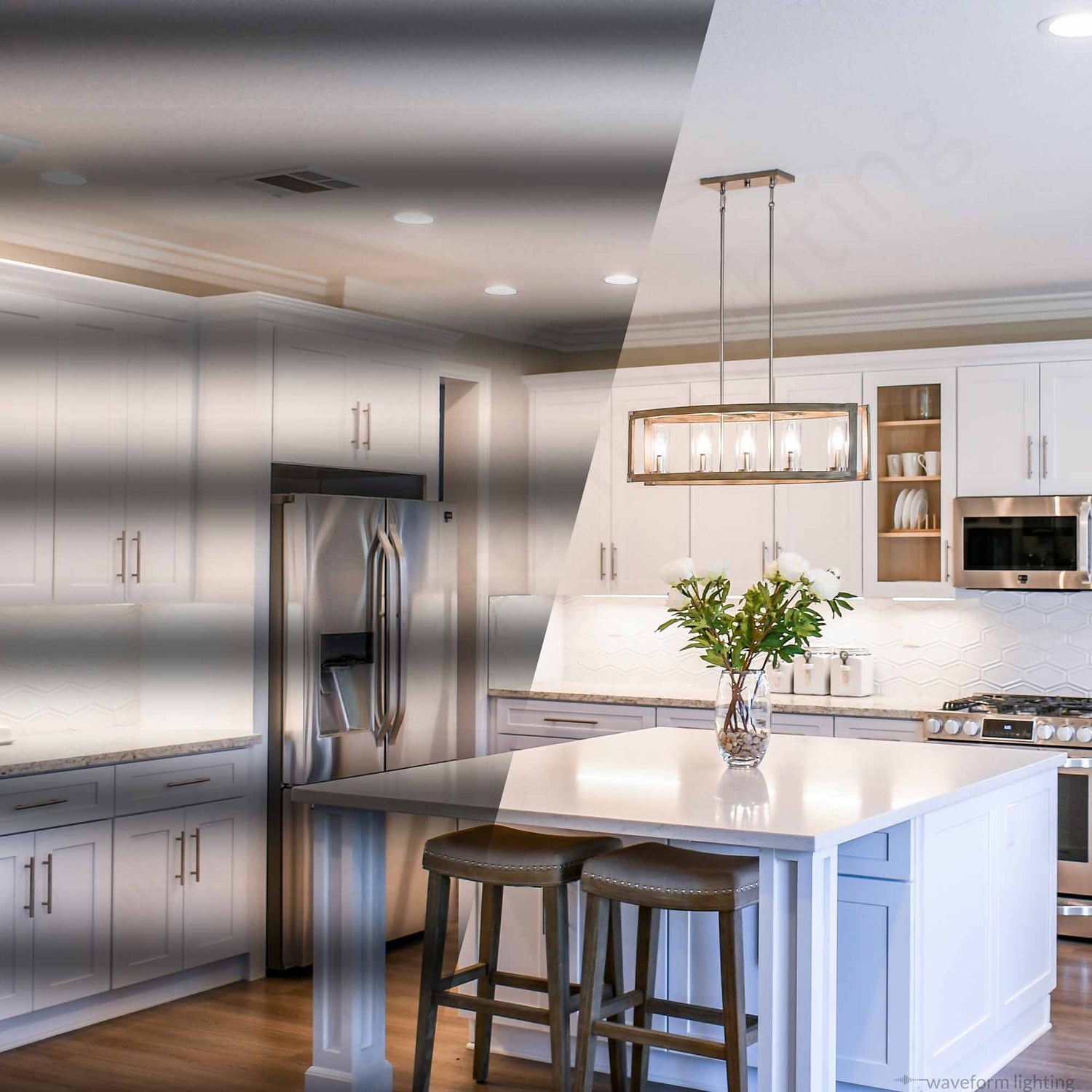 FLICKER-FREE & HEALTHY
Some LED lights will produce rapid flicker or pulses that aren't immediately visible to the naked eye, which can cause headaches, nausea and eye strain. Our CENTRIC SERIES™ products include additional electrical circuitry to achieve a truly flicker-free light output that produces a comfortable and stable light level. Learn more about flicker here, or watch our video demonstration below.
NOTE: These LED strip lights must be paired with a flicker-free power supply to ensure that the light output remains flicker-free.
Learn More
Flicker-Free Demonstration Video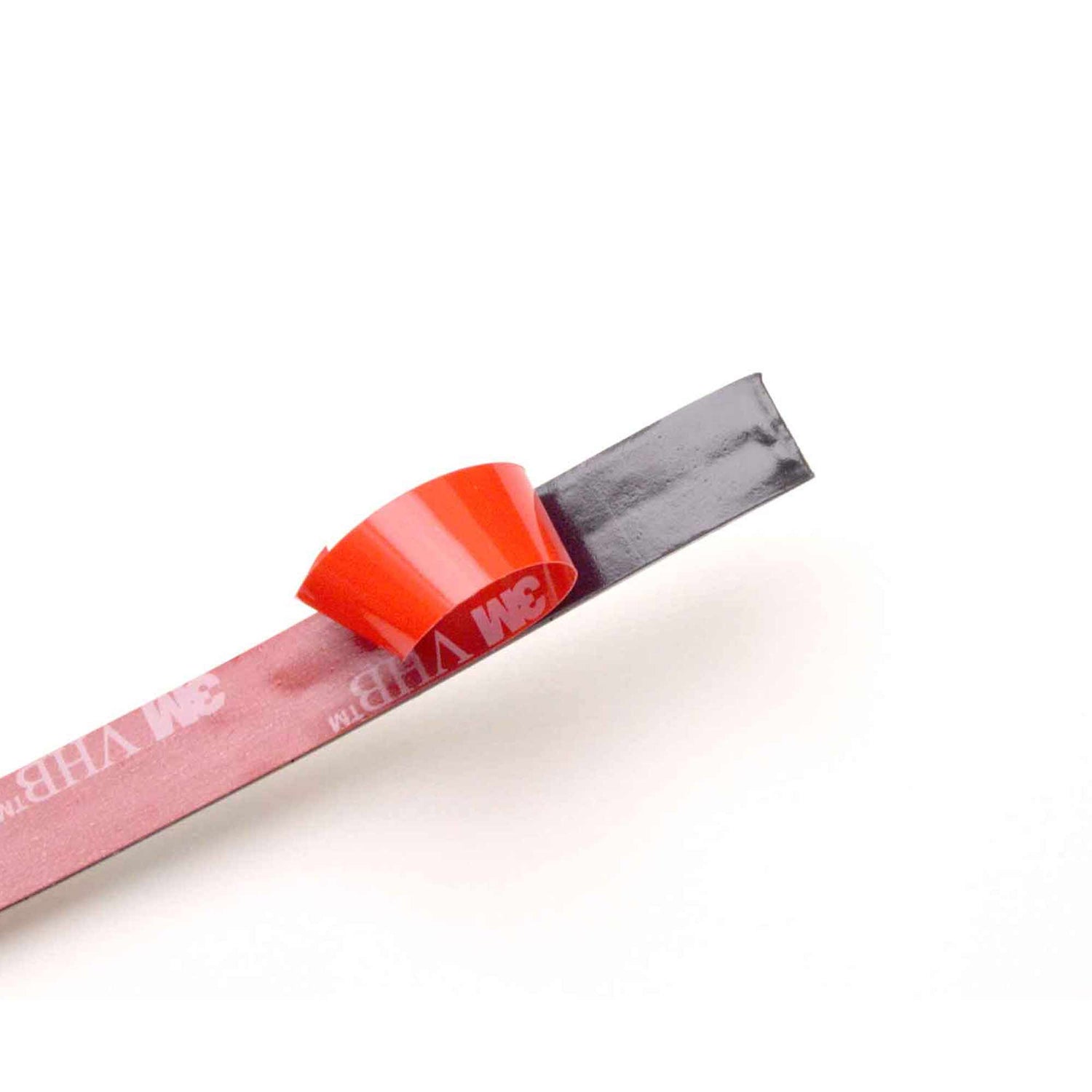 STRONG & SECURE ADHESION
Pre-applied 3M VHB double-sided tape on the back side allows for simple but reliable installation. Peel back the liner and apply to virtually any surface. Architectural-grade adhesive ensures your LED strips stay in place.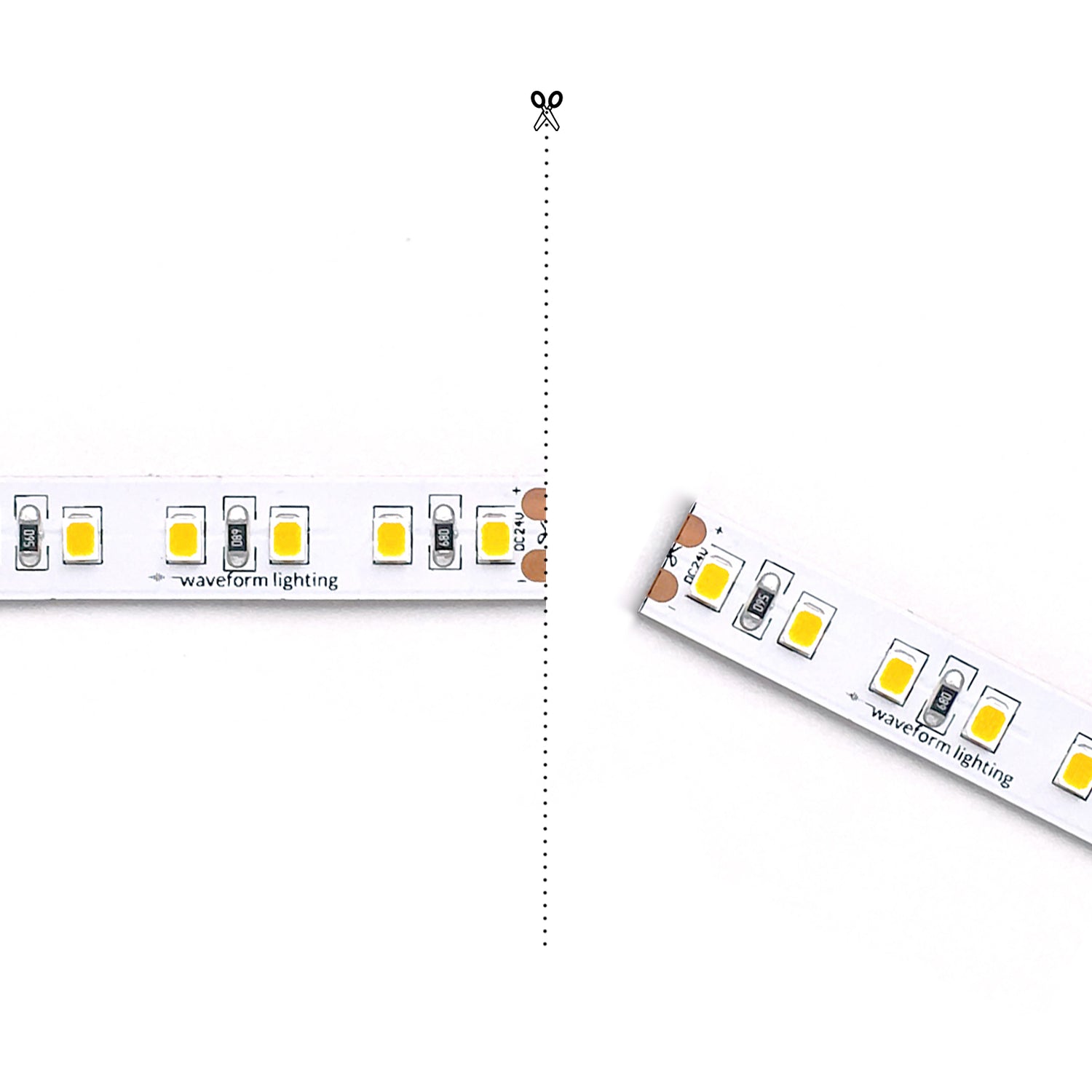 CUT-TO-LENGTH
These LED strips can be cut to length in 2 inch intervals using just a pair of scissors.
Now you can install lighting to fit the exact length of any cabinet or interior feature. No more dark spots or uneven lighting!
REJOIN LED SEGMENTS
Conveniently rejoin cut LED segments using our PN 3071 solderless connectors. The connector cable is flexible, so you can also turn corners or change the direction of your LED strip run.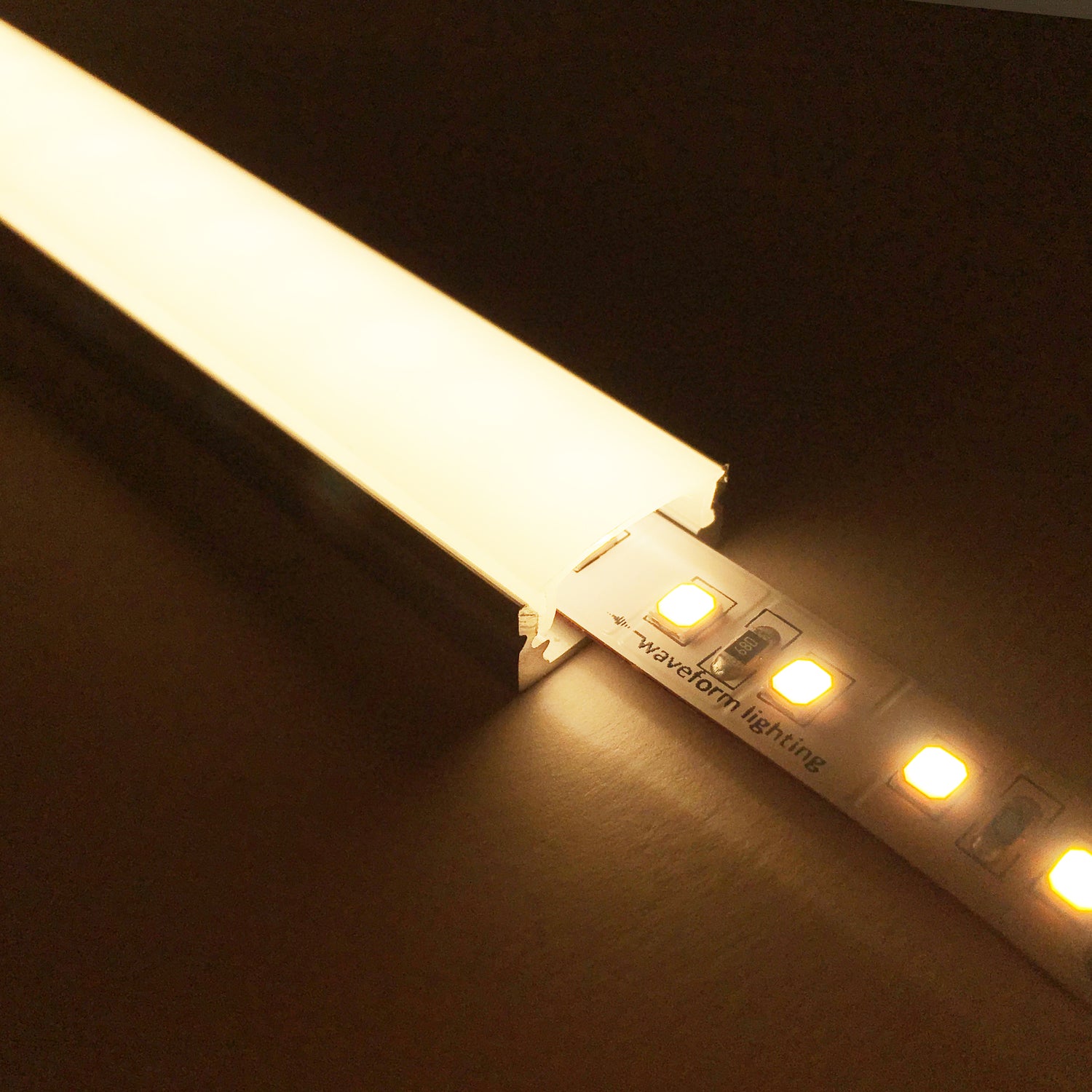 FOR A SOFTER LOOK
Aluminum channels, while optional, are great way to house and mount LED strip lights. Particularly for applications where the LED strip light is exposed, the aluminum channel and included diffuser can improve overall aesthetics and help disperse the light more effectively to eliminate glare.
Learn More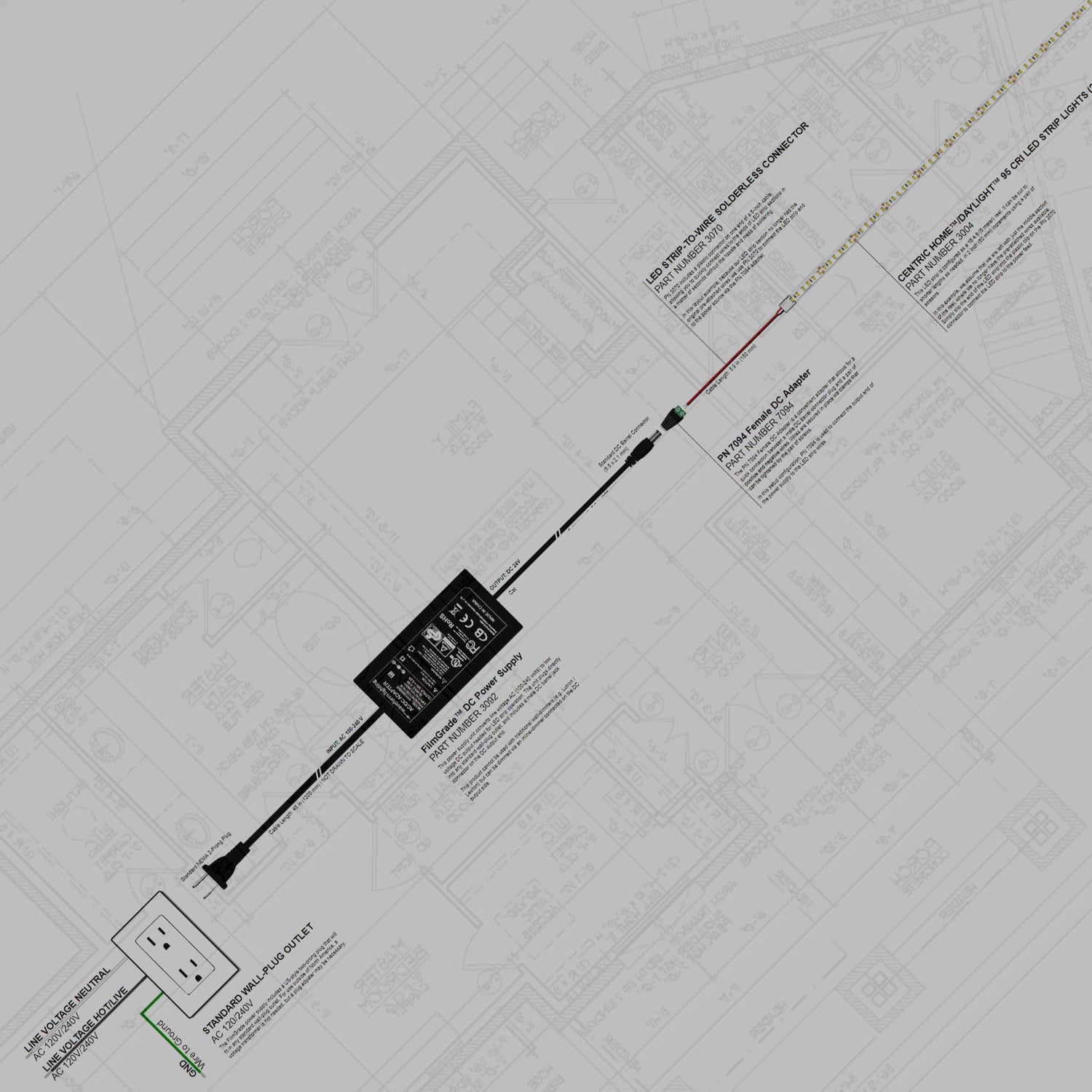 POWER & ACCESSORIES
Not sure what power supplies and accessories you'll need for your project? Check out our Layout Maps™ to view interactive wiring diagrams and parts lists.
View LayoutMaps™
Example Layouts
Our LayoutMaps™ showcase our LED strip lights in various installation formats and wiring configurations.
FAQ
What is the difference between the 12V and 24V versions?

The light output specifications of the 12V and 24V, in both brightness and quality, are identical. We offer both options to accommodate customers who may have an existing electrical system (e.g. 12V battery in an automobile).

If you do not have any existing voltage level requirements, we generally recommend 24V as this allows for longer runs (see below) and reduced voltage drop.
What type of power supply do I need?

This LED strip product requires a DC 12V or DC 24V (depending on your selection) to operate. For most residential and commercial installations, this means that the AC 120V (North America) or AC 240V (Europe) needs to be converted via a power supply unit.

When choosing a power supply unit, you must ensure that the output voltage matches the LED strip voltage (i.e. DC 12V or DC 24V), and that the power supply capacity is sufficient to operate the length of LED strip.

The power supply capacity needed is determined by the total length of LED strip connected. Each 1 foot section consumes 5.5 watts of power - so, for example, a 10 foot section will consume 55 watts of power, and we would therefore recommend a minimum power capacity of 55 watts.

Typically, however, it is a good idea not to run a power supply at its maximum capacity. We recommend providing an extra 5-15% of "headroom" above the actual LED strip power consumption.
How do I connect this product to a power supply?

Each reel of LED strip includes wire cables pre-mounted on both ends. The cables are 16 AWG and are 13.7 inches in length, with insulation trimmed & tinned at the ends.

For hard-wired application, simply use twist-on wire connectors ("wire nuts") to connect the positive and ground wires to the corresponding DC output wires of the power supply unit.

If using a power supply with a DC plug output, use an adapter such as PN 7094 to convert the DC plug to wire receptacles.
What is the maximum run length of this LED strip light?

The maximum run length is 16.4 ft (one reel) for the 12V versions, and 32.8 ft (two reels) for the 24V versions. The maximum run length represents the longest permitted length of LED strip that can be connected as a single consecutive run to a power supply.
Do these LED strip lights require heatsinking?

Because the premium LEDs on this product are under-driven below their rated capacity, these LED strips can be operated without any heatsinking or additional thermal management.

Temperature rise of the LED strips is typically 50 degrees Fahrenheit (20 degrees Celsius) over ambient.
Do these lights emit any UV radiation?

These lights do not emit any ultraviolet radiation. The light output covers the entire visible spectrum between 420 nanometers and 800 nanometers, but does not go below (UV-A) or above (infrared).
Soft Glowing Light for our display cabninet
Beautiful light for our display cabinet. Easy to connect strips to go all the way around the cabinet. Website has excellent documentation to make installation easy.
Excellent LED Strip Lights
Did a lot of comparisons between brands, and this was by far the best clarity, especially for the price. There was no hot spots either, it's just a really good product. I'm utilizing these for all my LED lighting in the future.
Great functional product, easy to work with
Great light output--they light up a whole bedroom from a single-wall cove at the ceiling, smooth functioning of power supply on a dimmer switch, and all materials are quality and a pleasure to work with. Only complaint is the power/light is not always stable at a very low setting in between powering off and on (at a very low light output, turn off switch, and then turn on and I have to adjust dimmer up to get any light), but that might be my dimmer. Regardless, I will come back for next project.
High Quality Kitchen Cabinet LED's
Great LED's for under-cabinet lighting. Easy to install.
Best shop lights I've found
I've installed more than a dozen of these lights in two locations. They've been working for the better part of a year now on a daily basis, and have performed perfectly. They are hands down the best shop lights I've ever had.
Other Home & Residential Lighting Products