Regular price
$159.00 USD
Regular price
Sale price
$159.00 USD
Unit price
per
Sale
Sold out
99 CRI to truly replicate natural daylight - an industry first
Available in D50 (5000K) and D65 (6500K)
24V DC constant voltage input
800 lumens @ 24V DC
350 mA current draw @ 24V

 DC

8.4 W power draw @ 24V

 DC

D50 color point / chromaticity meets ISO 3664:2009 requirements

Aluminum-core PCB for excellent thermal dissipation and long-term reliability
Versatile linear form factor measures 11 inches x 0.78 inches (280 mm x 20 mm)
3.3 mm diameter mounting holes - compatible with standard M3 screws
WAGO 2060 connectors (datasheet) on both ends for plug-and-play connectivity (18 - 24 AWG) and daisy chain capability of up to 10 modules
High-reflectance pure white soldermask for improved system efficacy
FREE ground shipping to USA addresses
See our

 

delivery policy here
ABSOLUTE™ SERIES LED Linear Module features 99 CRI - a near perfect achievement in color rendering. With color options of D50 (5000K) and D65 (6500K), simulating natural daylight has never been as real.
Requires 24V DC input to operate. FilmGrade power supply (PN 3092) can operate up to 14 linear modules.
Using a third-party power supply? No problem - just make sure your power supply has enough power capacity for the length of LED strip you plan on connecting.
ABSOLLUTE™ LED Linear Modules use the WAGO system, and have WAGO 2060 terminal blocks on both ends of each module. All electrical connections to power and between modules is achieved through these terminal blocks. Terminal blocks require insertion of electrical wire between 18-24 AWG, with 0.28-0.35 inches of insulation stripped off.
For gapless, linear daisy-chaining, use WAGO board-to-board links (PN WAGO 2060-901). For all other connections, use 18 AWG or thinner wire (PN 7098).
If using a PLUG based power supply such as the FilmGrade (PN 3092) power supply, use a DC female to wire adapter  (PN 7092) or DC female adapter (PN 7094).
Detailed instructions on assembly are available here.
ABSOLUTE™ LED strips are fully dimmable down to 0%. For an in-line PWM dimmer, see PN 3081. Wall-dimmer setups (e.g. Lutron/Leviton) will require a dimmable power supply (PN 3094). More info on LED strip dimming here.
Product Overview
Waveform Lighting's ABSOLUTE SERIES™ technology is the LED industry's first LED product to achieve 99 CRI at D50 5000K and D65 6500K. The 99 CRI rating indicates that the emitted light is quantitatively near-identical to natural daylight. This is the holy grail of lighting!
Our linear module provides 800 lumens of full-spectrum 99 CRI light that is virtually indistinguishable from natural daylight.

Dimmming
The LED Linear Modules can be dimmed using a PWM dimmer. Our tests using the FilmGrade Flicker Free PWM Dimmer (25 kHz) indicate that between 3% and 100%, spectral characteristics remain extremely stable. Specifically, 99 CRI is maintained, and chromaticity shift is within 1-step (MacAdam ellipse) or ΔE = 0.78. Our raw photometric measurement data in CSV format is available for download here.
Product Downloads
  Specification Sheet 
   5000K Photometric Report
   6500K Photometric Report
Waveform Lighting 100% Quality and Satisfaction Guarantee
If you're not 100% satisfied with the performance, color or quality of your product, we'll work with you to make it right.
Simply contact us within 30 calendar days after delivery and we'll send a replacement at no additional charge, or offer you a full refund.
Share
View full details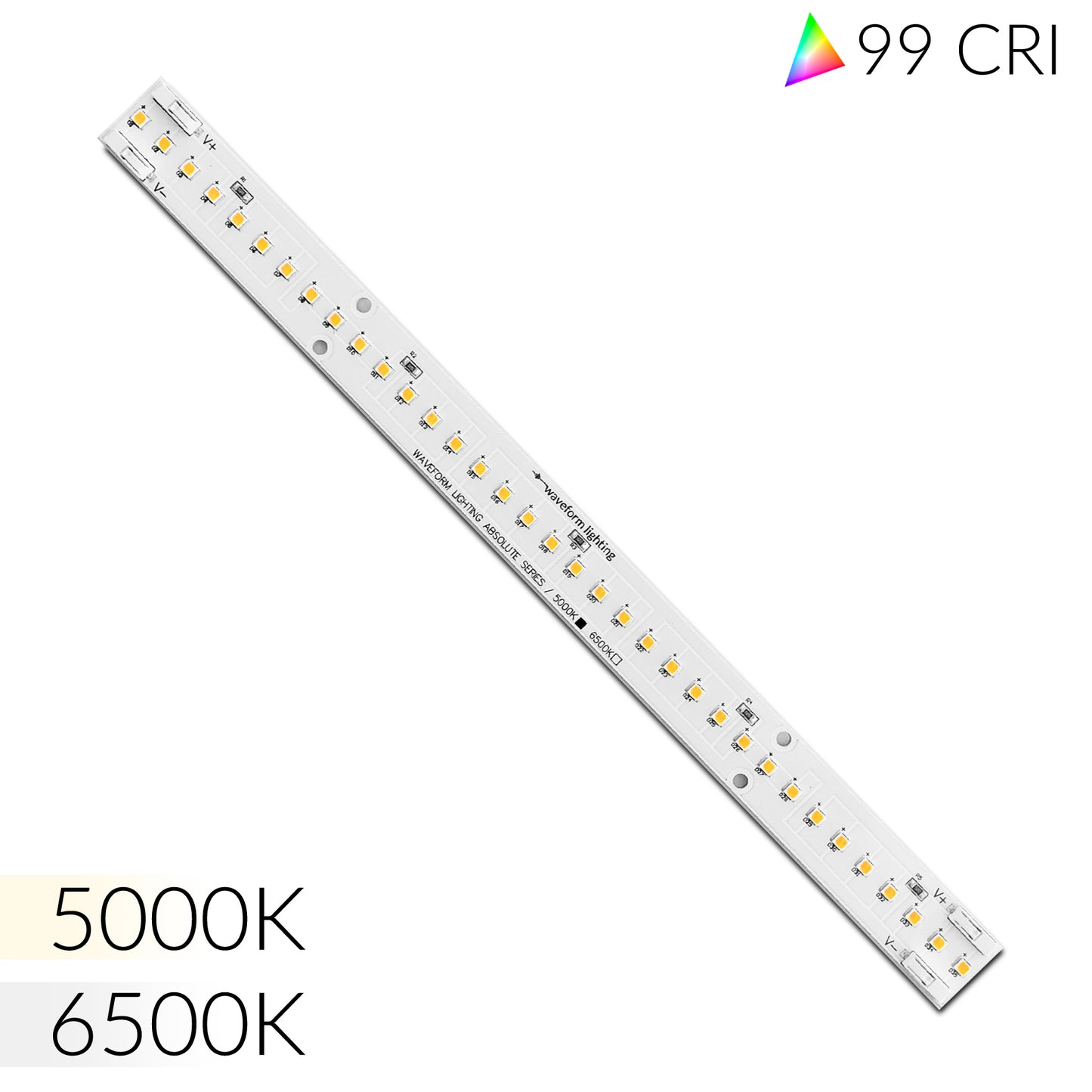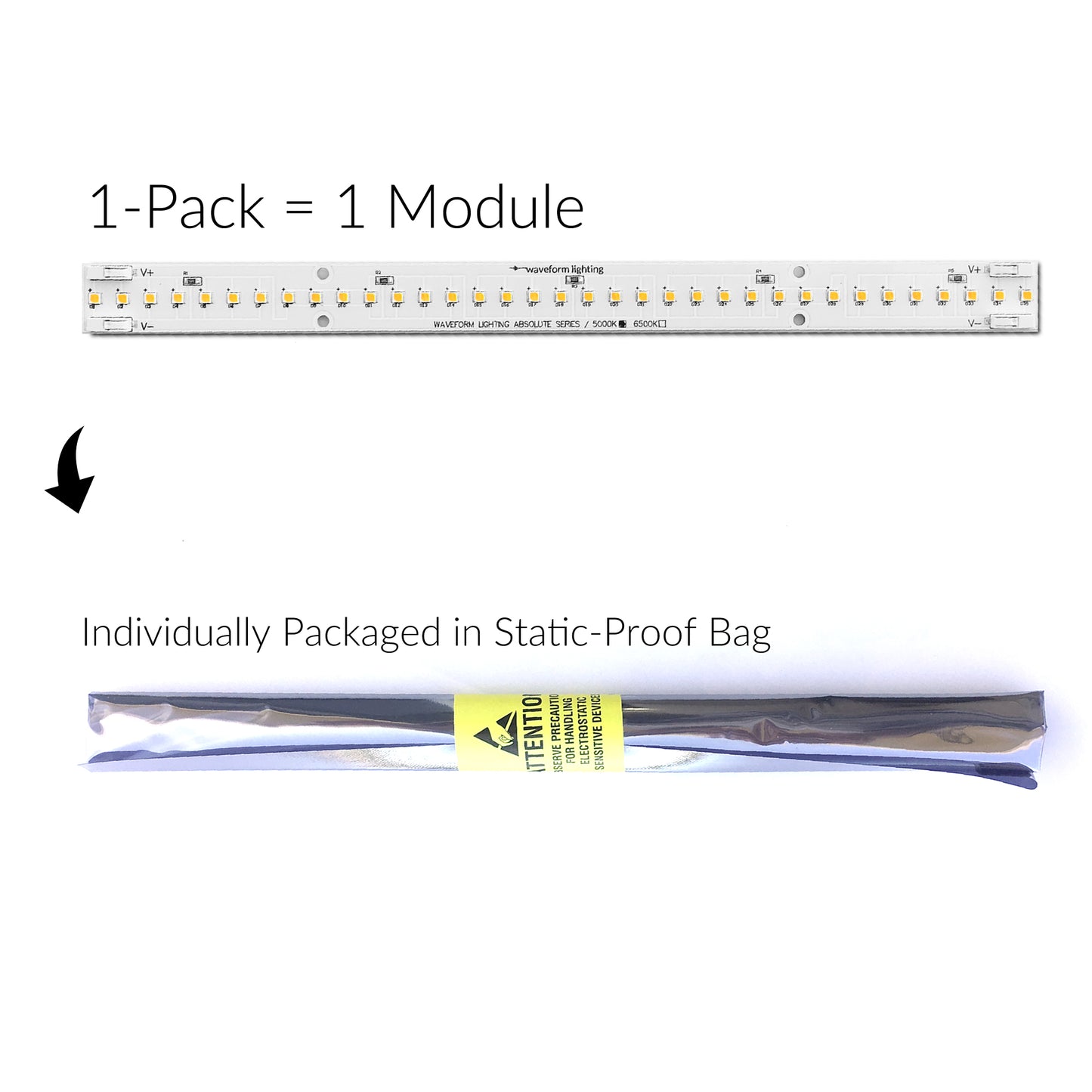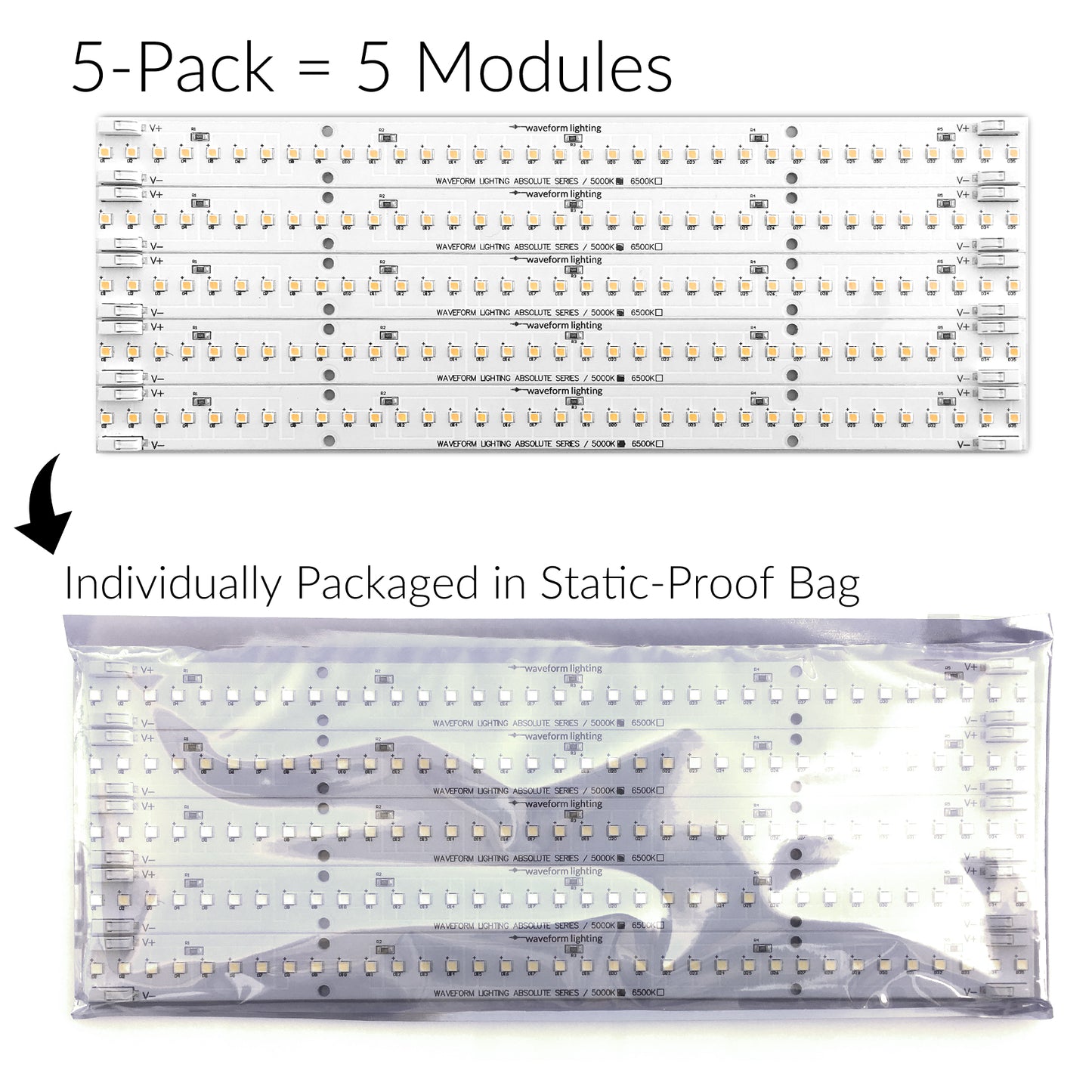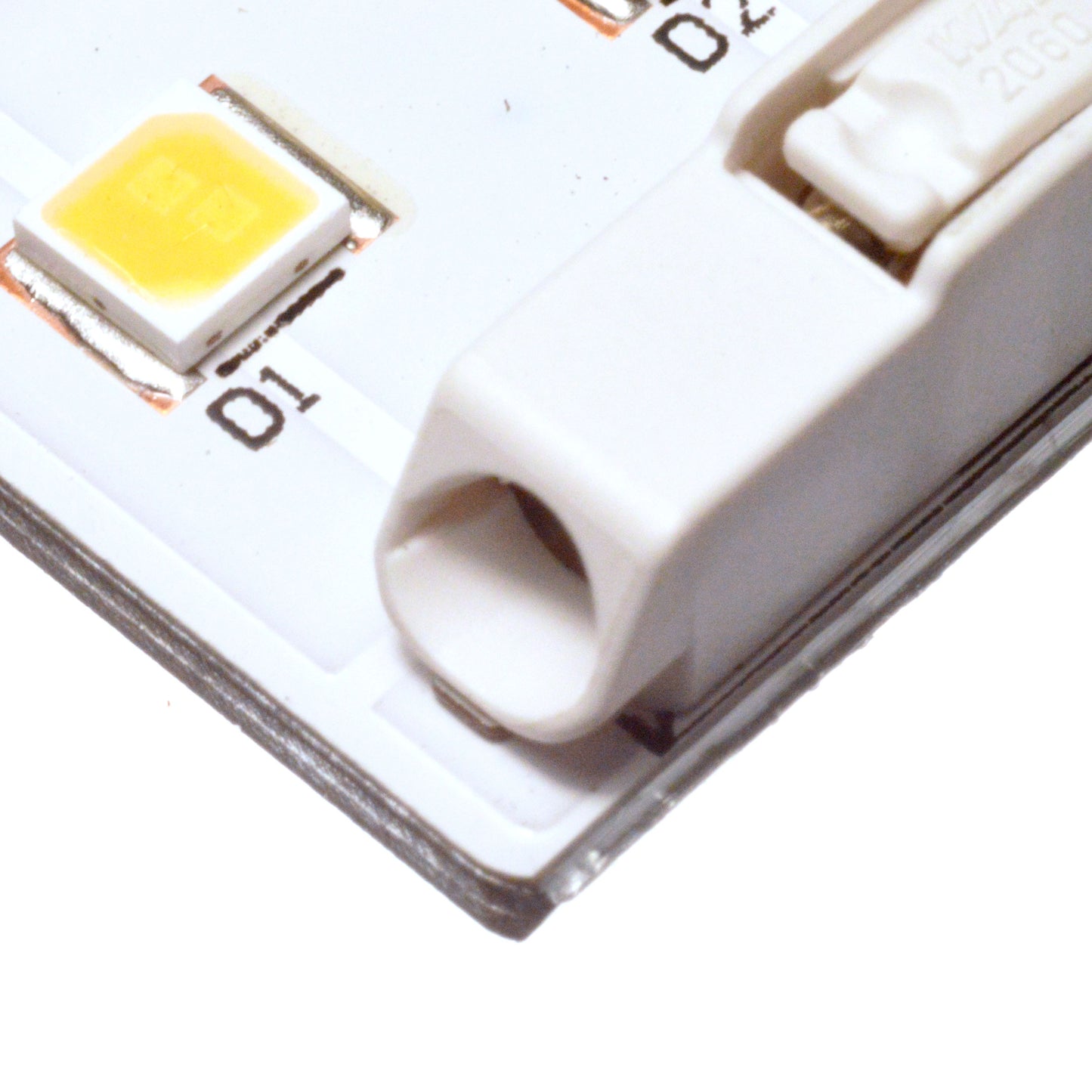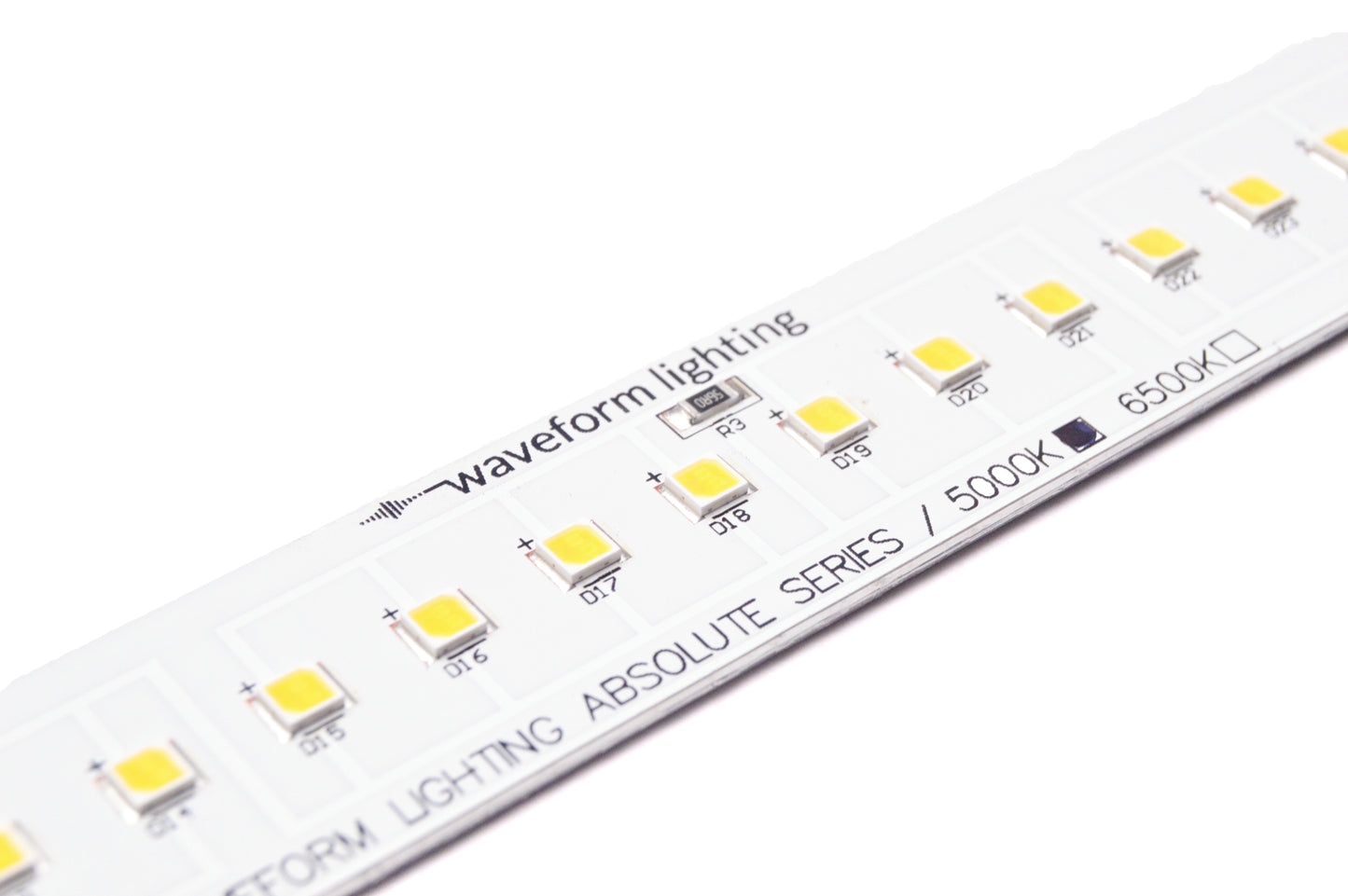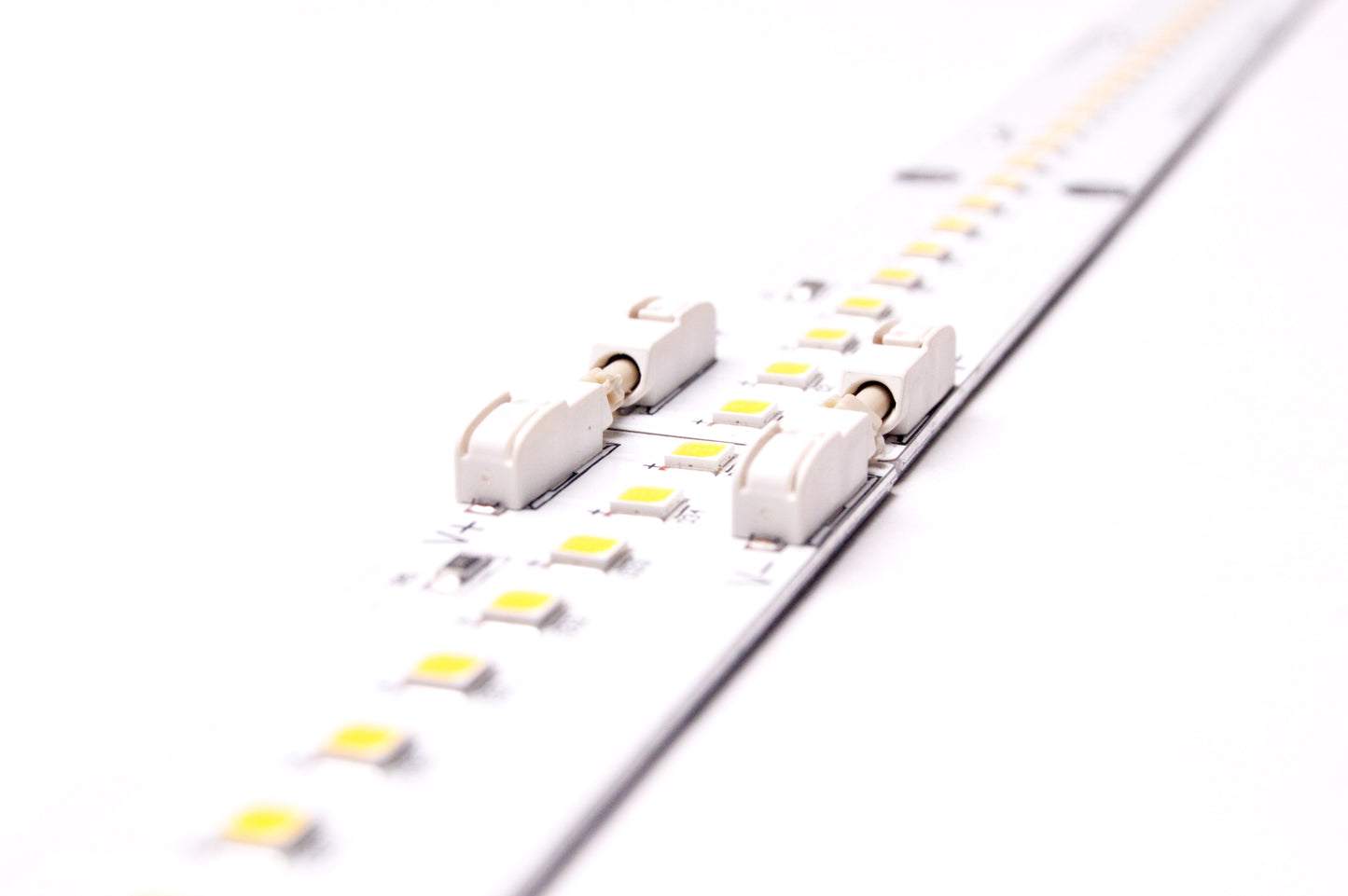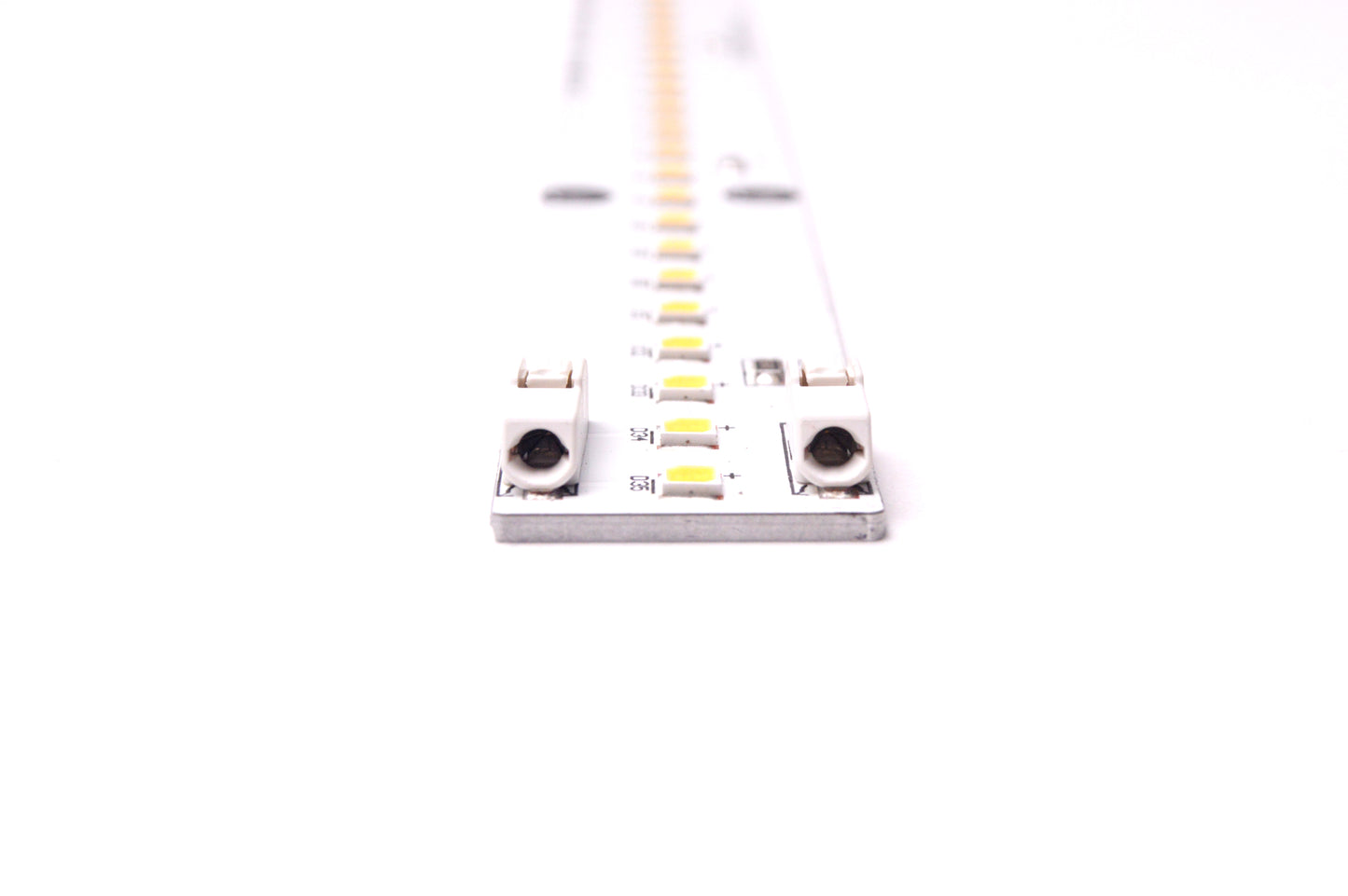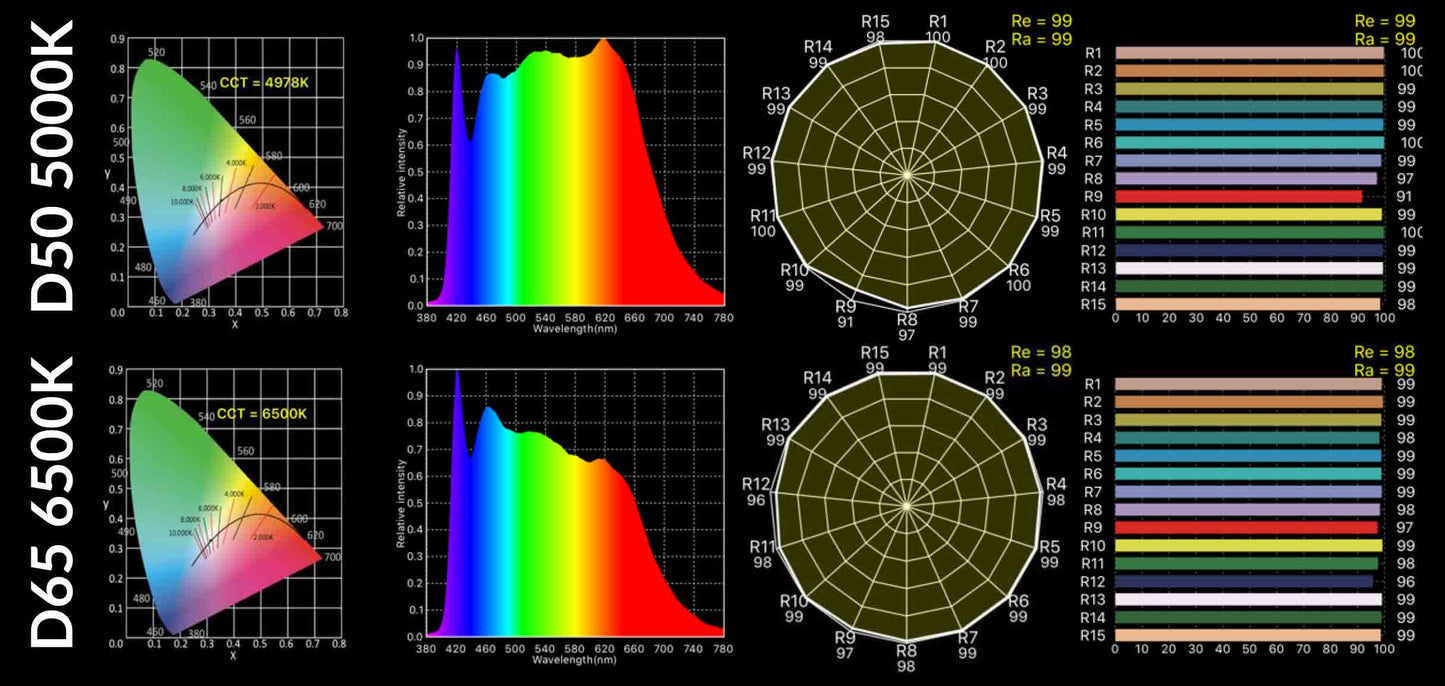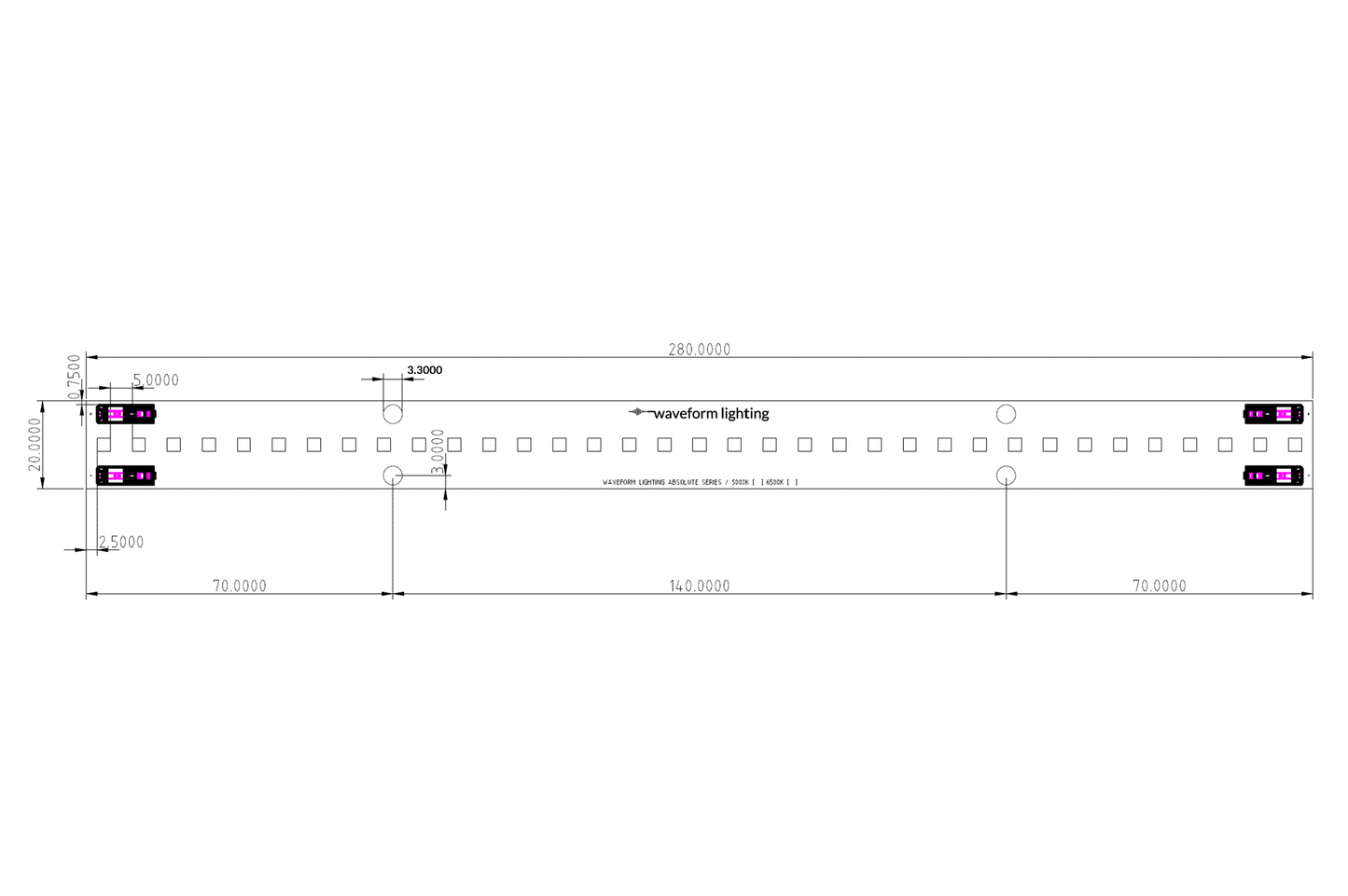 Superb lights for painting
I've been using the Absolute Series lights for portrait painting for a few months now and the colour rendering is outstanding. All the subtleties in the local colouring, including in the skin tones, are rendered superbly. Until recently I painted only by natural light because I always found electric light too much of a compromise, but these LEDs produce a light that is almost indistinguishable from daylight.
Awesome lights and very quick delivery
very good lights. Exactly what we wanted. Ordered and got them within a few days.
disappointment....
Don't get me wrong, these are very good LEDs, I'm a photographer, but more of an aquarist. I have very rare fish from Tanganyika and to bring out their natural beauty ( it is most evident in the correct rendering of the specific blue color of Tropheus Duboisi's head) , you need excellent lighting. First of all, I bought a led from the Absolute 6500K series, unfortunately it turned out that it shines more like 5600K and not like the typical 6500K. I thought they sent me the wrong LEDs, but the LEDs are labeled 6500K But in fact, it's definitely not 6500K (they are little too warm, it's the color of daylight in full sun, not light from the shade). Leds Absolute rendering the Colors beautifully, but a little incorrectly reflects blue (too violet) without the depth of blue color. The manufacturer states that Ra is 99, which is confusing, this led gives the same effect as the Yuji Ra 95 led (which I have known for years). By buying the leds from the Absolute series, I expected an effect similar or even better than the Yuji leds from the VTC series , with Ra (only ?) 98, here the color temperature of 6500k is perfectly reproduced with deep blue. Summary: LEDs from the Absolute 6500K(?) series are very, very good, They rendering colors beautifully, but not , so correct color temperature, For an aquarium with plants they will be an excellent choice, but for an aquarium with biotopes, Tanganyika, Malawi, or Marine ones, it is better to use a cooler color led (typical 6500K). I must add that my observations are based on the fact that I have been using the best leds from other manufacturers for years and I have a comparison, so I can say that the word "Ultra" before the High CRI led in the Description is misleading
....adds two images for comparison
Great color and easy to work with
Ordered the set of five LED modules as a test for a product and both the color and brightness are great. These are one of only two products I could even find on the market that closely matched the spectrum of actual sunlight (and the other company both only produces lightbulbs and only responded to my emails after calling them out on Amazon).
Waveform on the other hand responded incredibly quickly and even pointed me in a better direction (to these modules) after I was looking at something else, but explaining what I was building.
All in all amazing customer service and great product, even having never really wired anything together - with their power supply and some wire and wire cutters I had these connected and lit up in maybe 15 minutes.
About to place my second order already.