Regular price
Sale price
$8.95 USD
Unit price
per
Sale
Sold out
Converts DC power input (5.5 mm x 2.1 mm) to wire receptacles
Compatible with wires with thickness between 14-24 AWG
Allows for convenient compatibility of DC power supplies such as FilmGrade DC Power Supply with various DC devices including FilmGrade LED Strips and connectors
Heavy duty build to safely handle up to 5 Amps for high power DC applications
Compatible with voltages between 3V and 36V
Share
View full details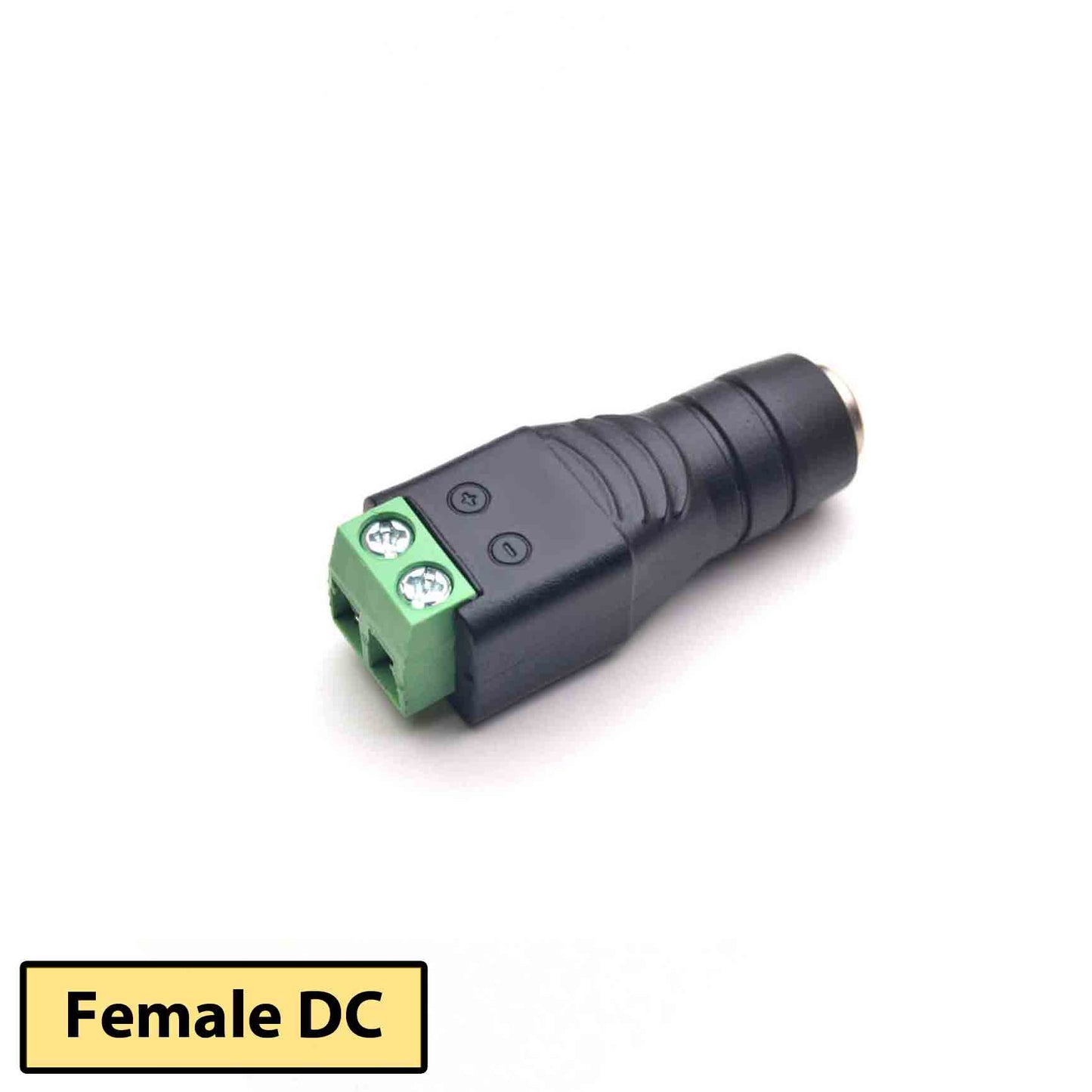 PN 7094 | Female DC Barrel Jack Plug Adapter 4-PACK
Great product. Good design to make installation easier.
Female DC Barrel Jack Plug Adapters used with realUV 365nm strip lights
I bought plug adapters to go with some reels of realUV 365nm strip lighting. My application used a large number of shorter segments of the strip light and it was no problem at all to solder wire connectors to the strips and then connect these wires to the plug adapters. I am also very happy with how the UV-A lights work. They pump out lots of UV and completely avoid the over-heating and excessive power consumption issues of their fluorescent tube counterparts.
Delivery to Australia was quick and unproblematic.
No soldering, yay!
Very easy to use with the LED light strip I purchased from Waveform. Happy customer :)
So much better than soldering
On my first install, I purchased solderable barrel jacks from the local electronics store. While that worked, it was a pain in a but and felt more fragile in the end. These worked like a charm and probably saved me an hour. High recommend getting them if you're playing with the LED strips.
Easy to put together
The lights were easy to put together with the power supply and worked great! We made a lighted sign with the lights and it turned out bright and cheerful.