Regular price
Sale price
$95.00 USD
Unit price
per
Sale
Sold out
Integrated LED grow light fixture with simple power cord and plug-in installation - no separate fixture, bulb, housing, power supplies, drivers or ballasts needed.
Hang from wire shelves, ceiling beams or grow tent frames including hanging chains and hooks
4-ft length
Ultra-high 95 CRI, R9 > 90; available in 4000K or 6500K
More than 70 umol/s PPF output (4200 lumens)
42 watts power consumption
Daisy-chain multiple fixtures together using included cord
Not dimmable
Product Overview

The PhotonBlast™ LED Grow Light Fixture features ultra-bright, 95 CRI full spectrum light in a simple and versatile hanging fixture format.

Perfect for a wide variety of plants and indoor grow operations, the fixture's 95 CRI rating indicates the industry's closest replication of natural daylight.

 

Product Specifications

Specifications Overview

| | |
| --- | --- |
| Color | 4000K or 6500K |
| CRI | 95+ |
| PPF | 70 umol/s |
| Length | 4 ft (120 cm) |
| Power | 42 watts |
| Connection Style | Standard 3-prong plug |

  User Manual

 

  4000K Photometric Report

 

  6500K Photometric Report

 

Pricing & Ordering Information

This product is available in packs of 1 light fixture or 6 light fixtures.

Please see below for part numbers and corresponding specifications.

Part Number
Specification
PN 4025.40
4000K / 1-pack

PN 4025.65
6500K

 / 1-pack

PN 4025.40.6P

4000K / 6-pack

PN 4025.65.6P

6500K

 / 6-pack

 

Shipping & Returns

This item is in stock and typically ships within 1-3 business days. Shipping is free within the USA.

If you're not 100% satisfied with the performance, color or quality of your product, we'll work with you to make it right.

Simply contact us within 30 calendar days after delivery and we'll pay for return shipping (USA only) and offer you a full refund.

See our delivery policy, returns & refunds policy and warranty policy.


Optimized for Natural Growth
The PhotonBlast™ emits 95 CRI, daylight-calibrated white light, making their light output virtually indistinguishable from natural daylight.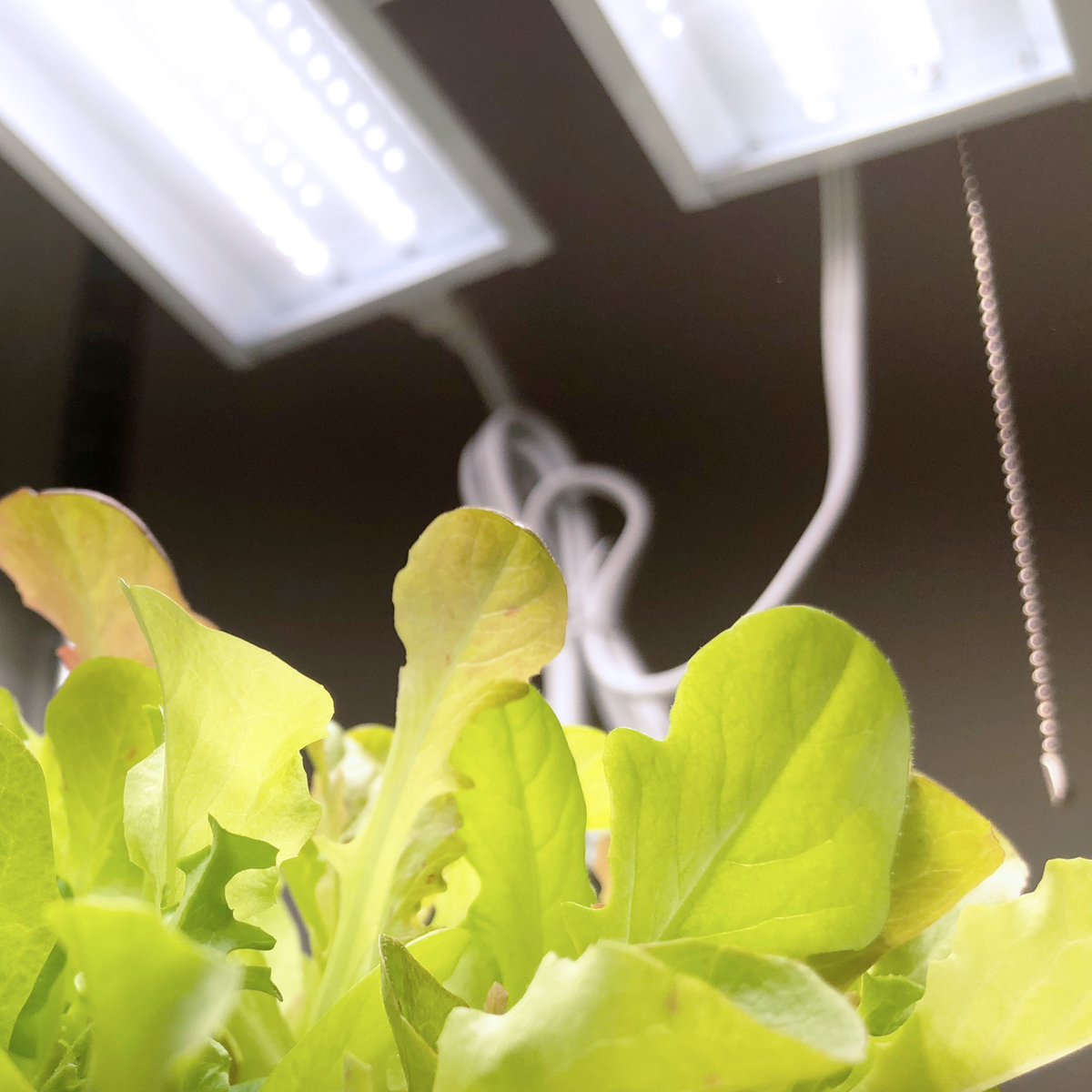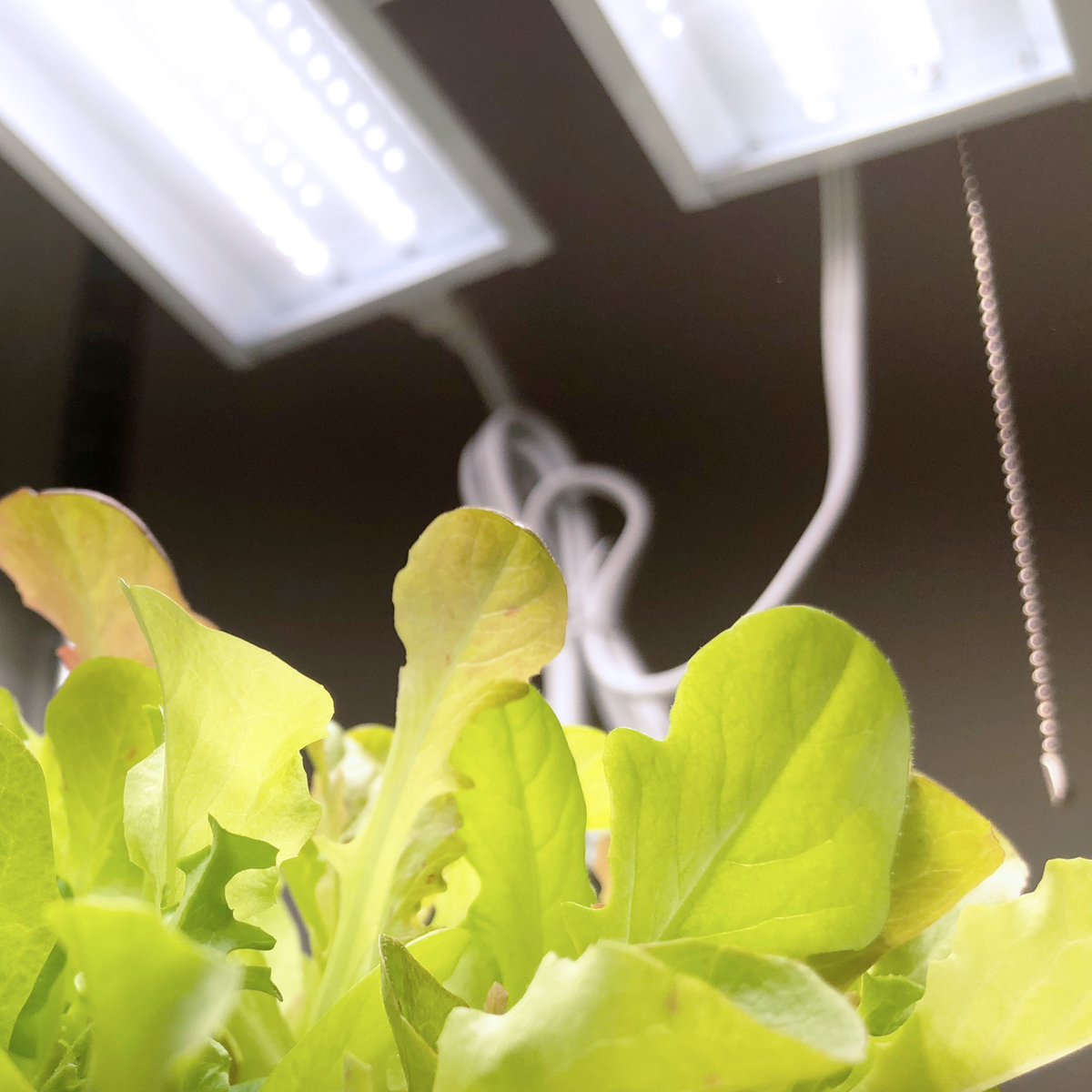 Optimized for Natural Growth
The PhotonBlast™ emits 95 CRI, daylight-calibrated white light, making their light output virtually indistinguishable from natural daylight.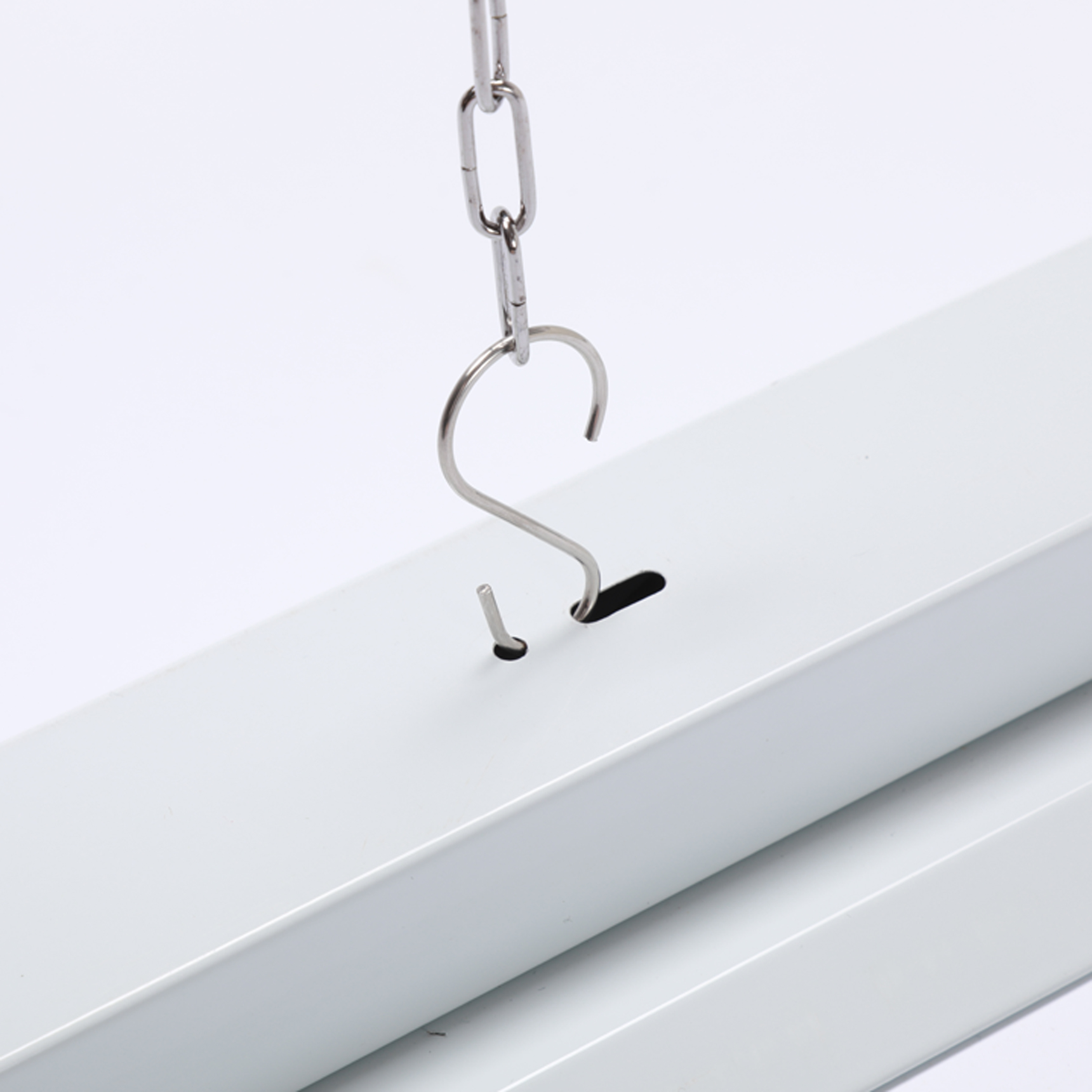 Easy & Versatile Installation
Simply hang the grow light fixture from a vertical shelf unit, ceiling beam or grow light tent frame using the included hanging hooks.
Share
View full details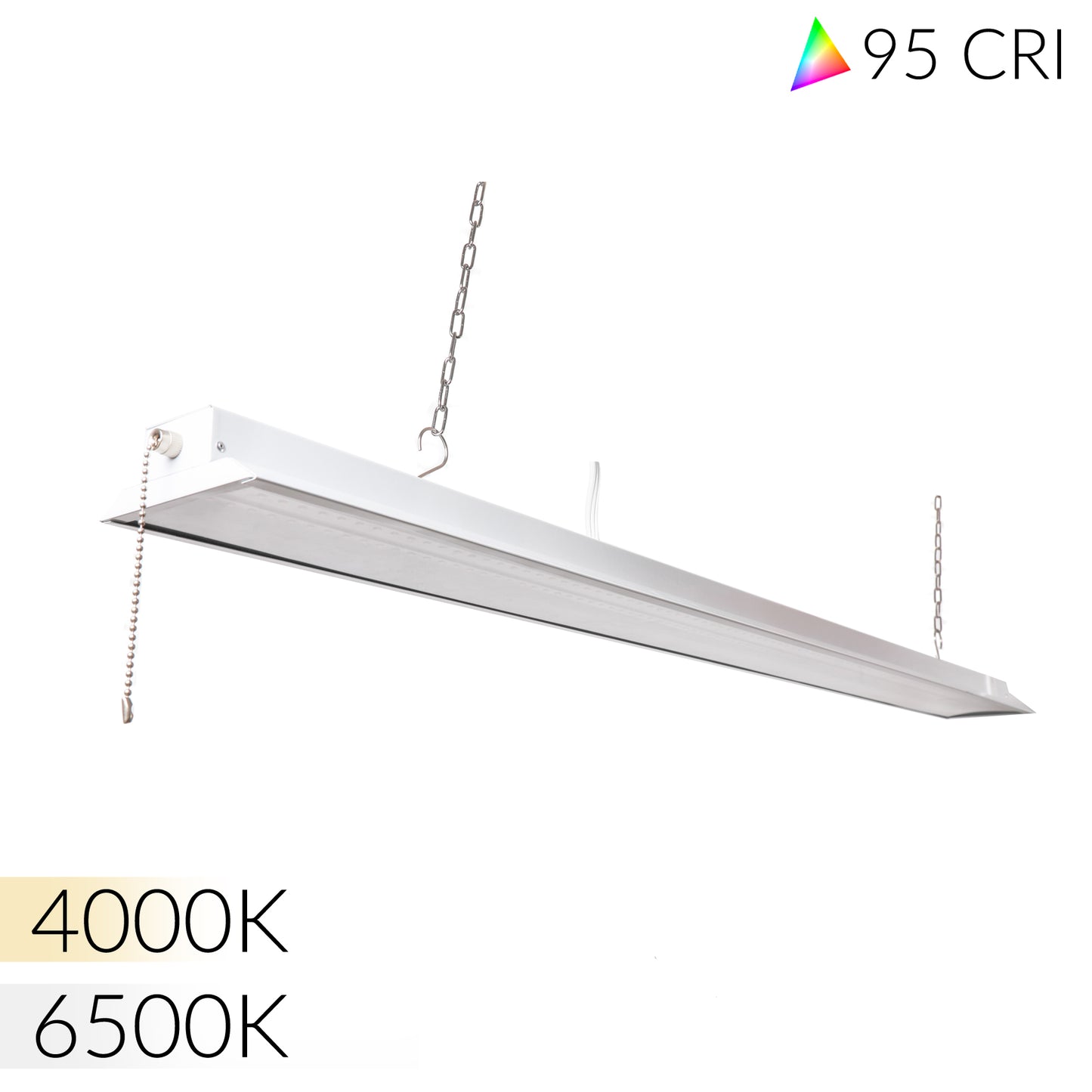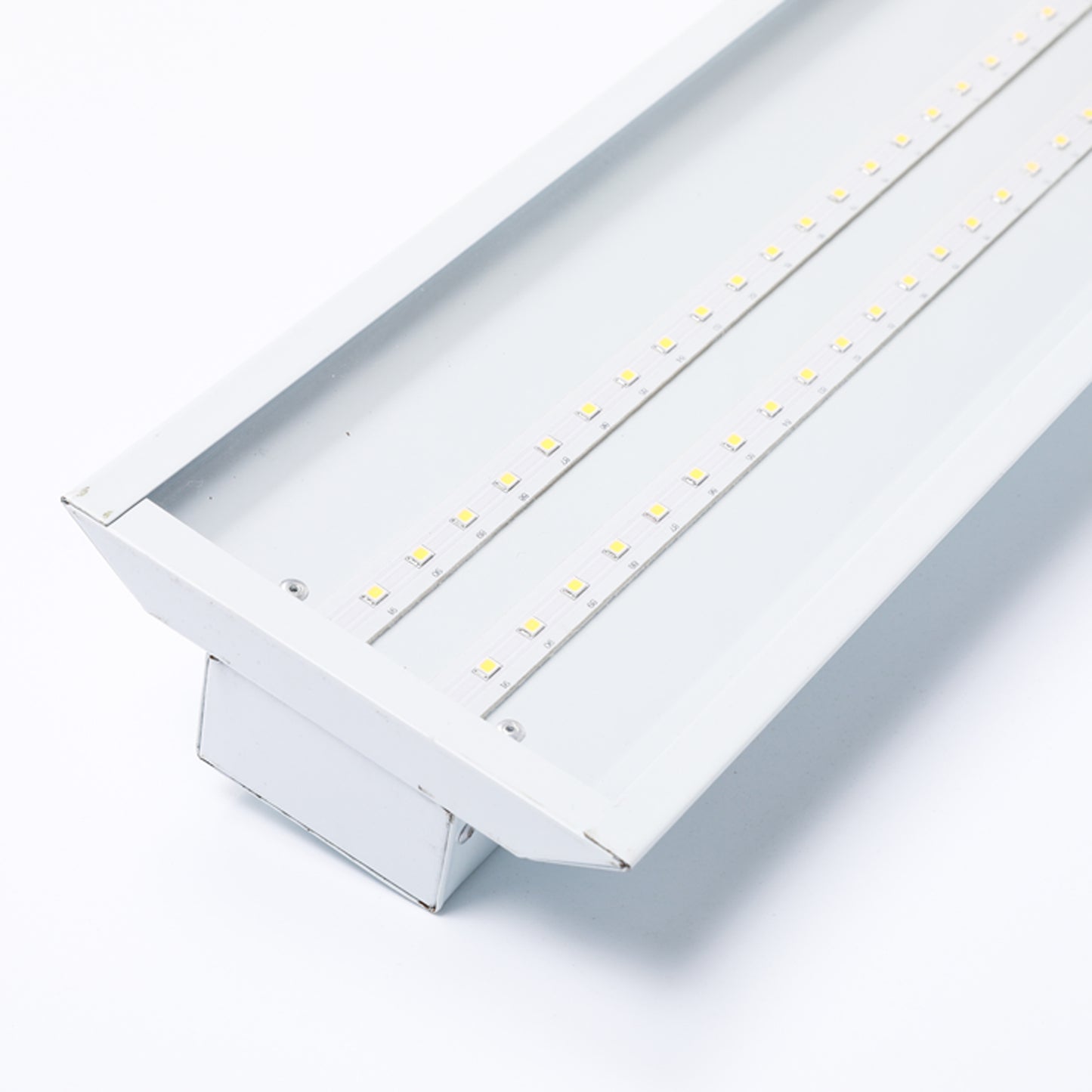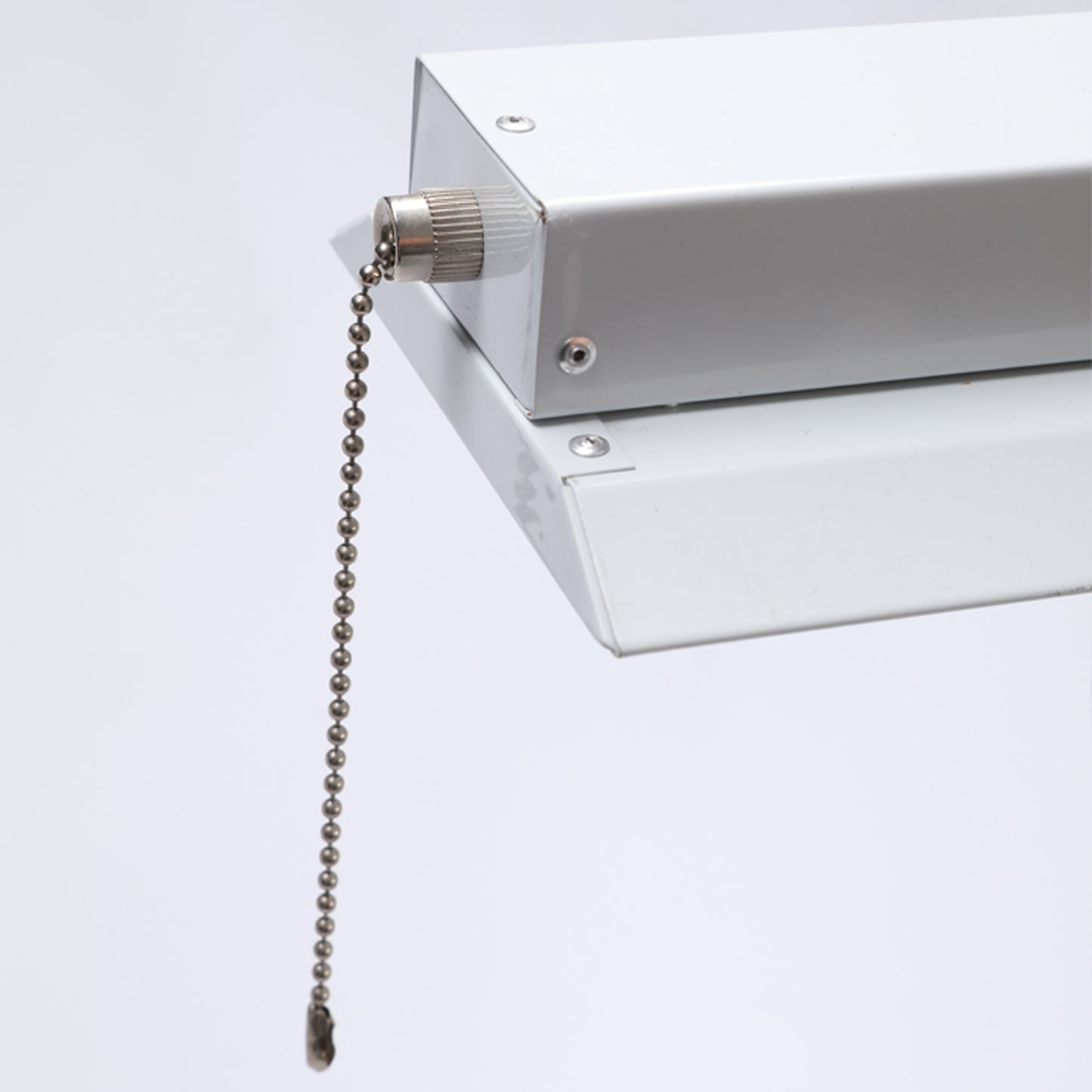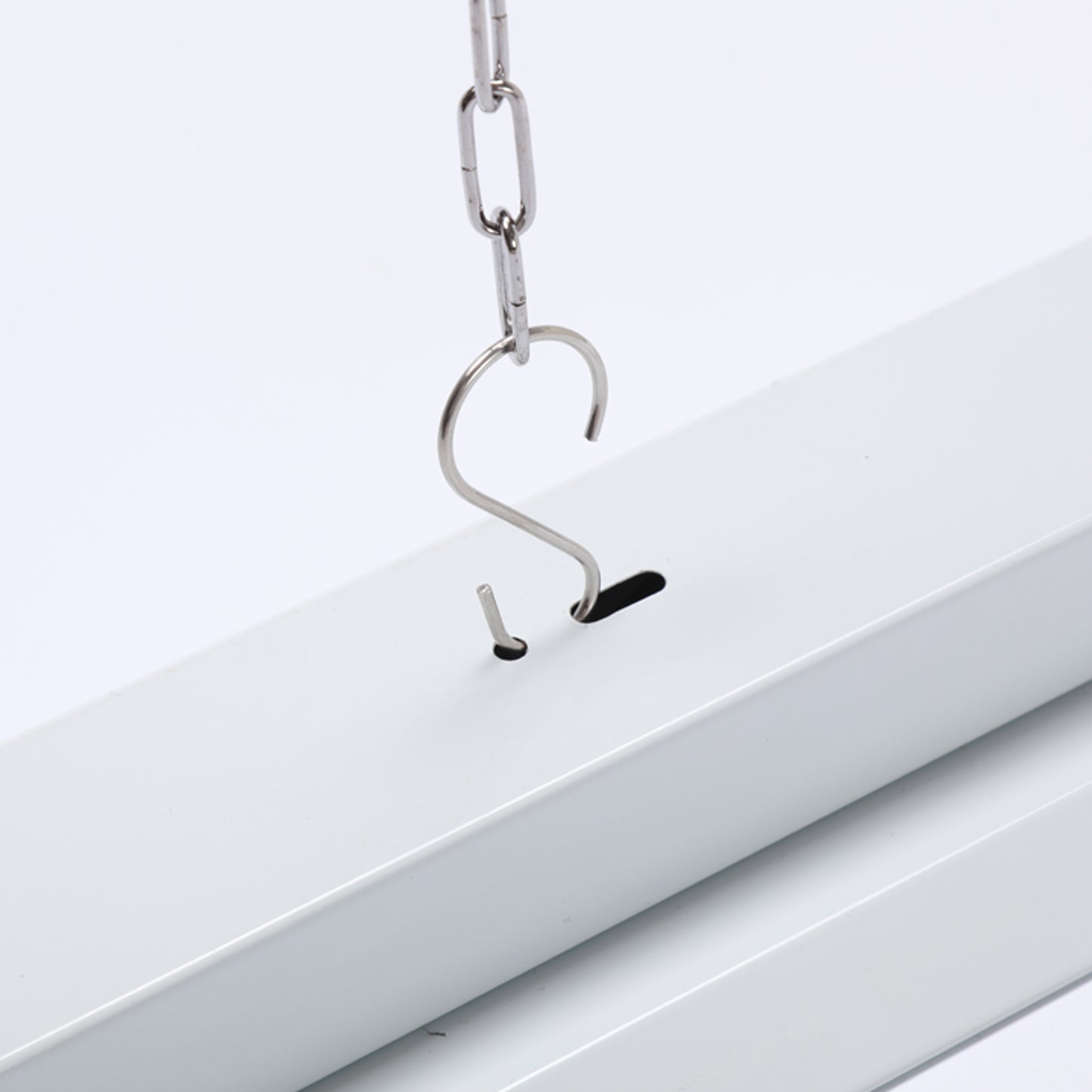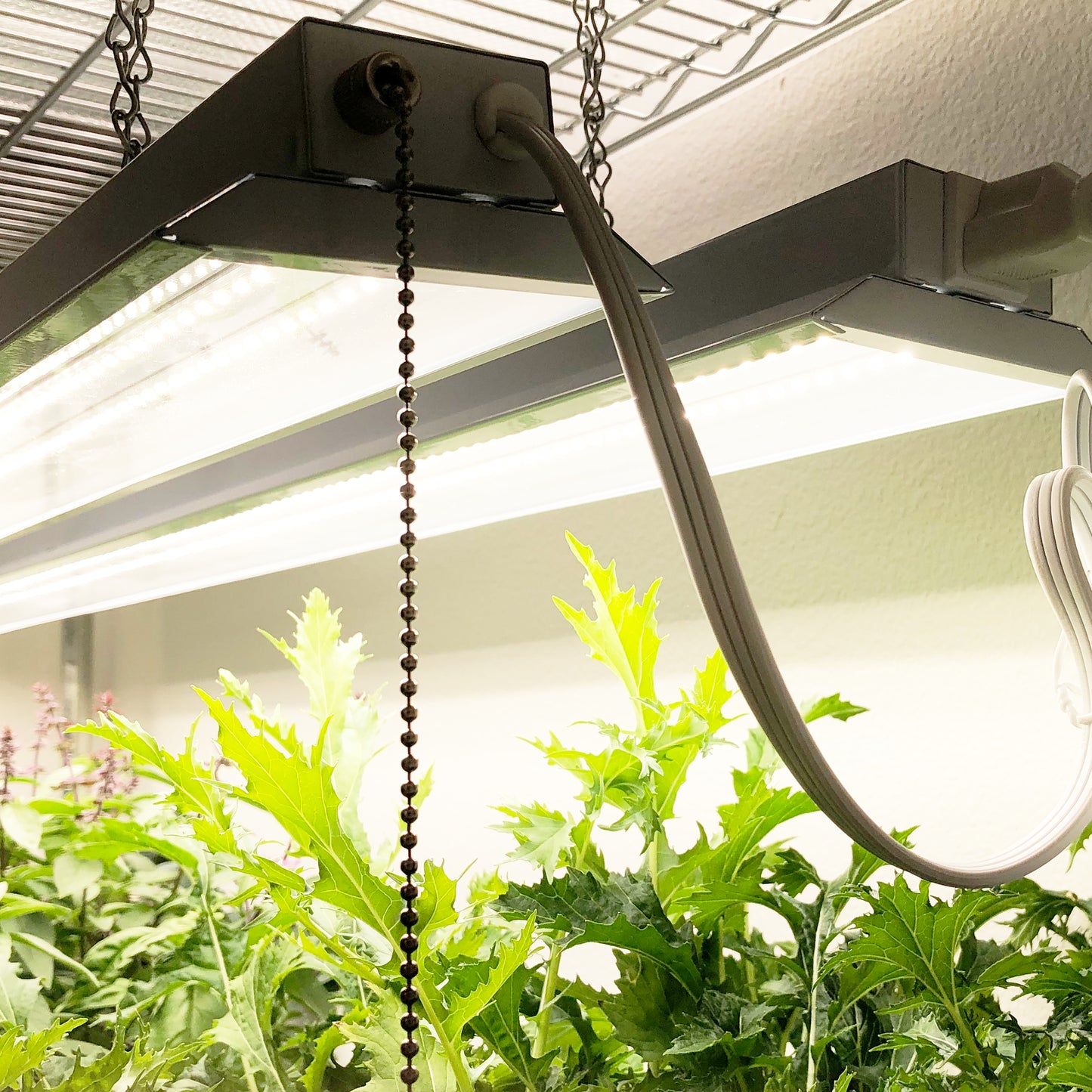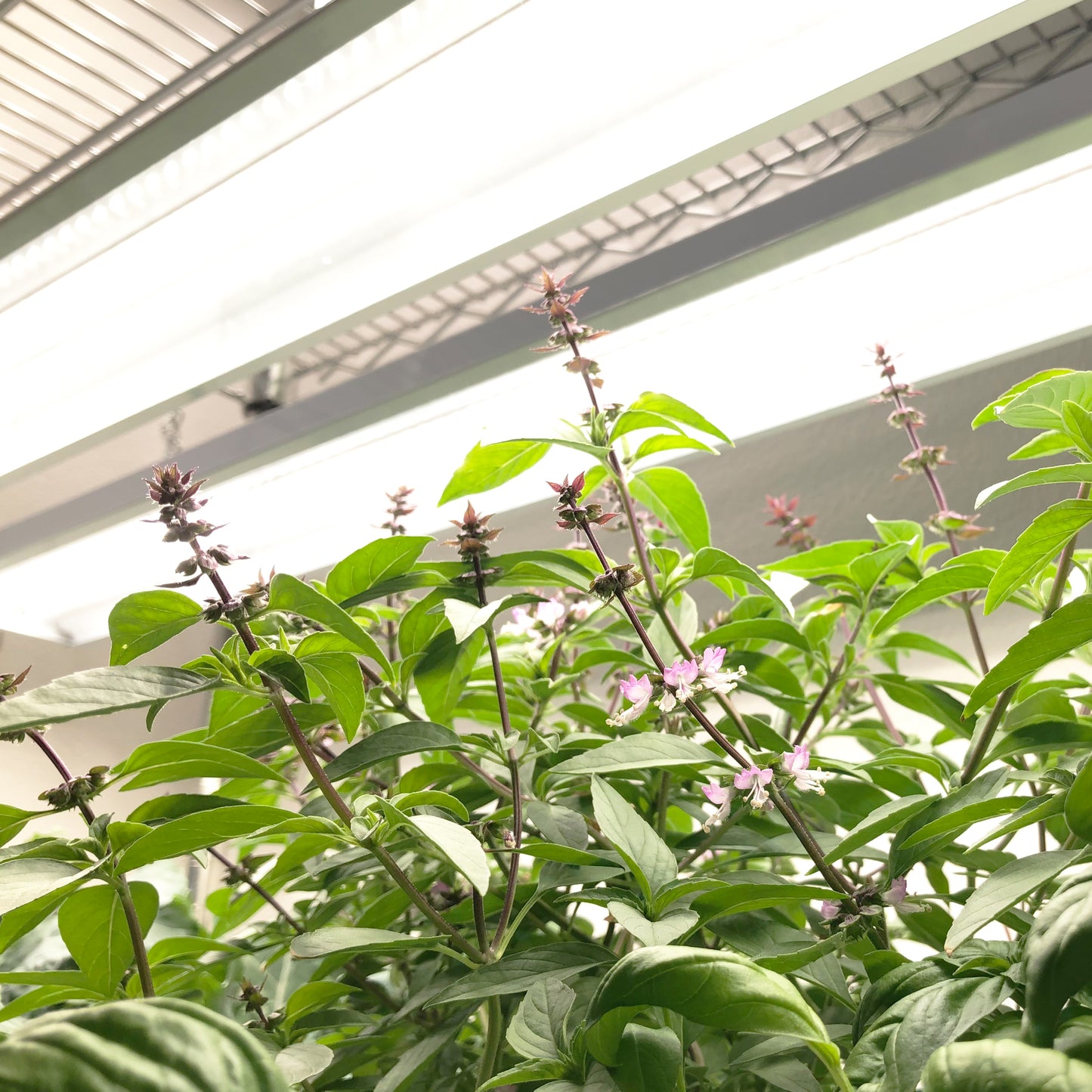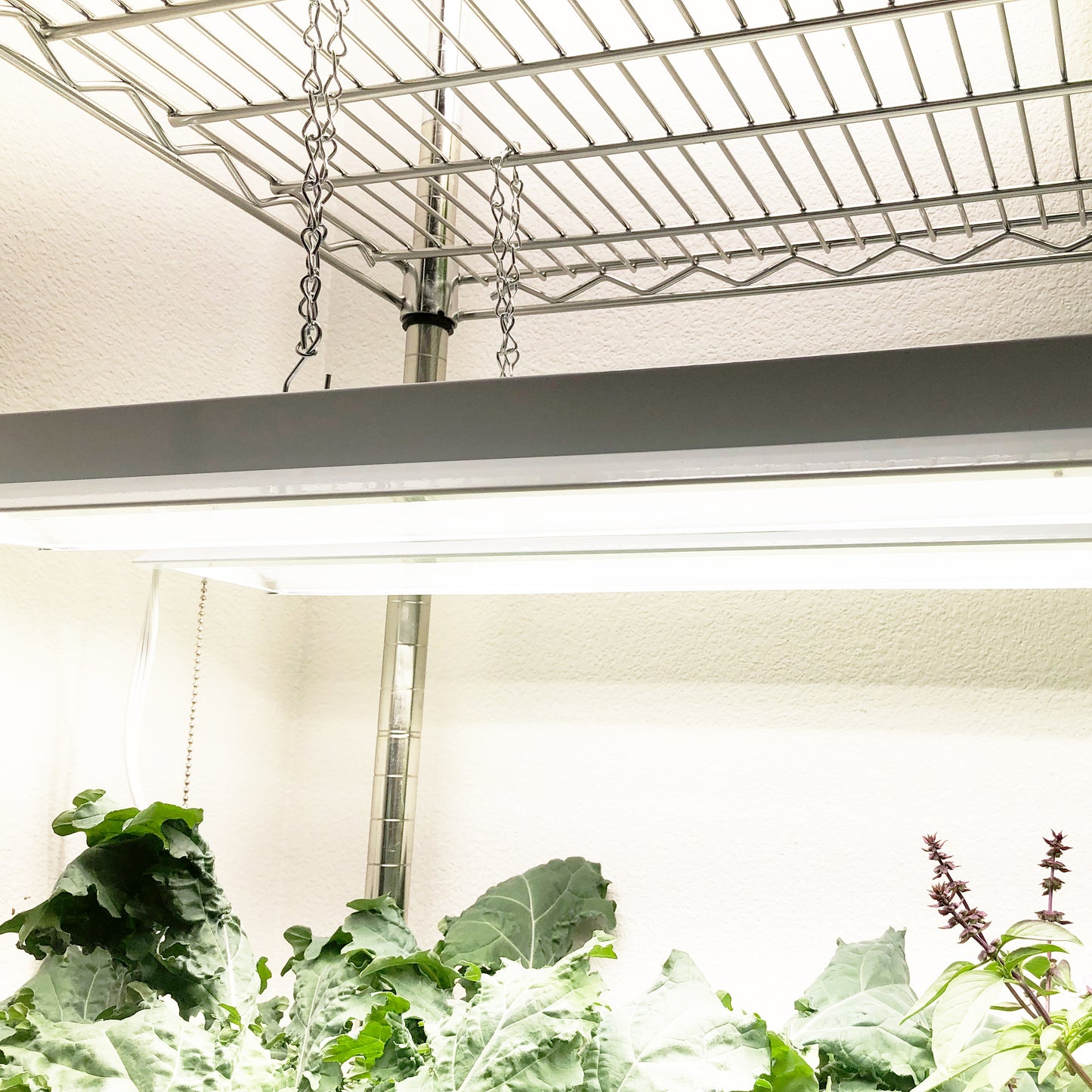 Do not buy for plants/starting seeds
I bought 3 of these horticulture LED grow lights recently for this growing season and they did not work well at all. Last year I got better results placing plants in an aast facing window where they only got morning sun. If the lights were placed too close to the plants they burn (which was about 2 feet) and too far (3 feet) the plants are splindy and weak. Expensive grow light that has pictures of strong and healthy plants but not the case in reality. Not worth the money. Return policy is 30 days, which is good for this company, bad for the customer because you can't grow plants from seeds within 30 days. They need to change it to at least 60 days, preferably 90.
Awesome Lighting!
Awesome lighting for my new "garage garden." One light fixture provides excellent coverage for one six foot long table. I purchased two PhotonBlast LED Grow light Fixtures 4000K. I love that this is full spectrum morning sun which is best for growing fruits and vegetables. With reports of expected disruption to the food supply chain, I am growing my own organic, non-GMO, and heirloom fruits and vegetables. I will be able to grow year round and avoid the outdoor challenges of deer, squirrels, and rabbits!
Great lights
I purchased a 6-pack of the 6500k lights. These are just the right size for my application: a hydroponic garden set up on two shelves of a 2' x 4' wire rack shelving unit and they have worked wonderfully so far in growing lettuce and herbs. Only one thing I have noticed is that when using the chain pull to turn off the lights, 3 of the 6 fixtures don't turn off all the way (see attached photo). This is not a problem for me as I have the lights controlled by a timer and have not noticed any other adverse effects with those fixtures in the two and a half months I've had these. Overall I would recommend these lights to others.
Great Growlight
The growlight provides great light for plants to germinate from seed until transplantation outside. Also serves as a great spot to give your houseplants a little boost during the dark winter months.
Minor things that do not impact the light quality: the provided chains could be longer, and the instructions were a little unclear.
Highly recommend.
Best Starters Ever!
I am getting ready to purchase two more lights. I have grown starters for several years, and this is my best year. My plants are not spindly and they are very green. There is not a problem with heat like you get with florescent light bulbs. Highly recommend.