Regular price
$149.00 USD
Regular price
Sale price
$149.00 USD
Unit price
per
Sale
Sold out
1' x 2' LED panel for seedling and vegetative growth
Perfect for vertical farm installations and grow tents
1x LED panel covers a 1020 seedling tray with uniform light distribution
DLI of 30+ at 6" and 16 hours per day
108W per panel with daisy chain capability (up to 4 panels)
4000K white features full spectrum 94 CRI
RedBoost spectrum features chlorophyll optimization with wide red coverage, including 650 nm and 730 nm
Requires 24V power supply with 6A or higher capacity, sold separately
Connect power via DC barrel jack or 16-20 AWG wire receptacles
Mount or hang, accessories included
No heatsinking needed - typical temperature rise of 40-60 C vs ambient
4000K White Photometrics
666 umol/s/m2 @ 6"
334 umol/s/m2 @ 12"
RedBoost Photometrics
514 umol/s/m2 @ 6"
256 

umol/s/m2 @ 12"
Product Downloads
  Specification Sheet 
  Installation Guide
   4000K White Photometric Report (6")
   RedBoost Photometric Report (6")
Waveform Lighting 100% Quality and Satisfaction Guarantee
If you're not 100% satisfied with the performance, color or quality of your product, we'll work with you to make it right.
Simply contact us within 30 calendar days after delivery and we'll send a replacement at no additional charge, or offer you a full refund.
Share
View full details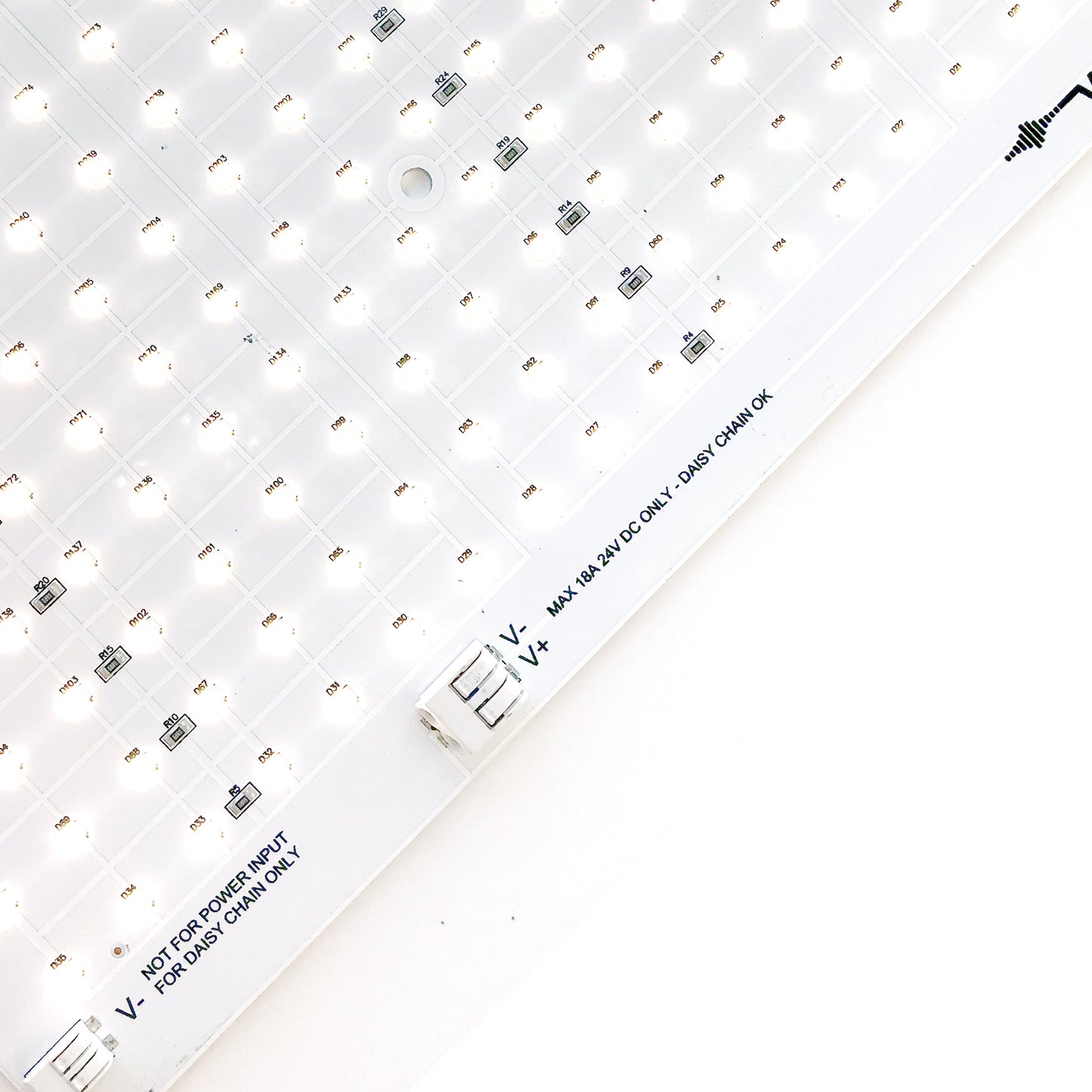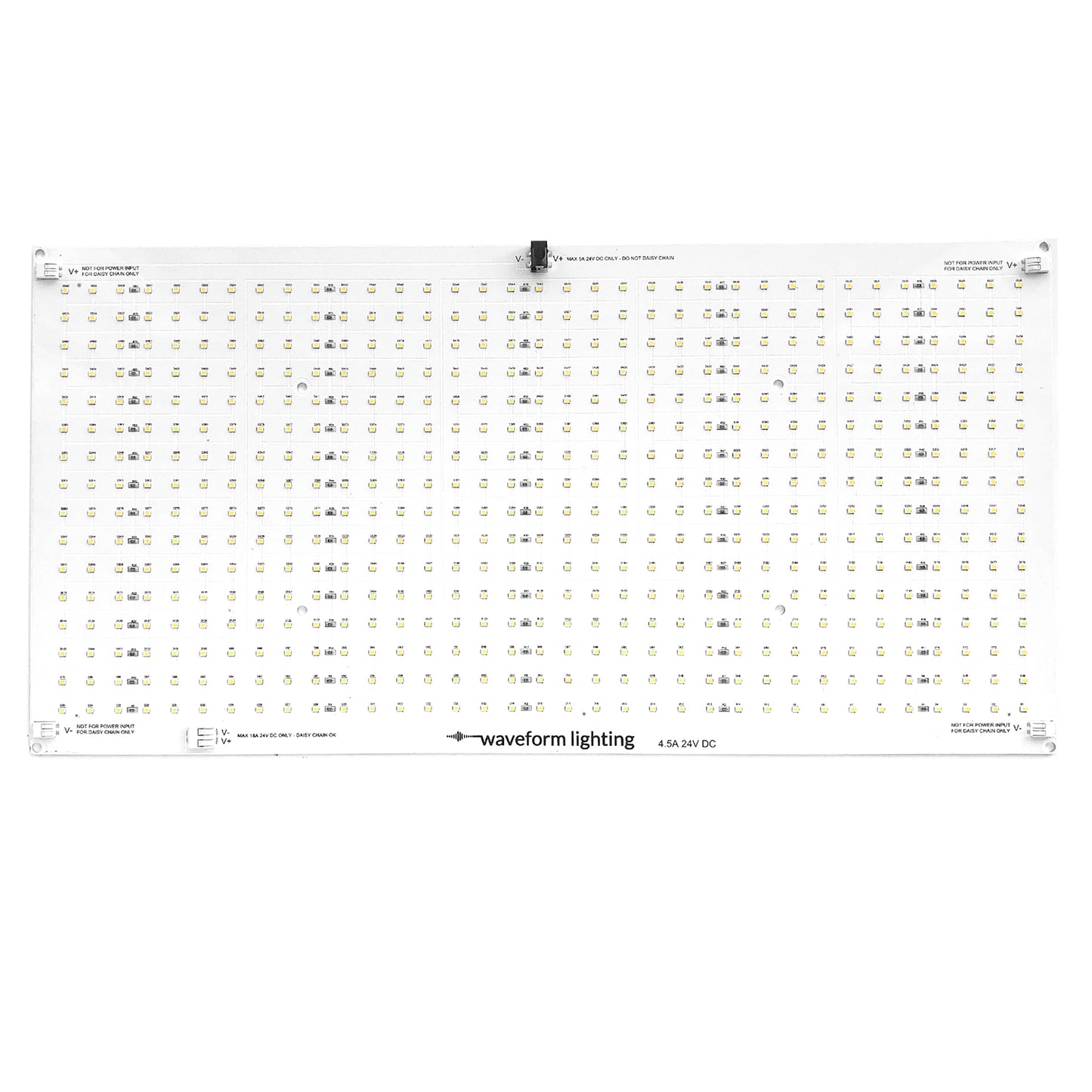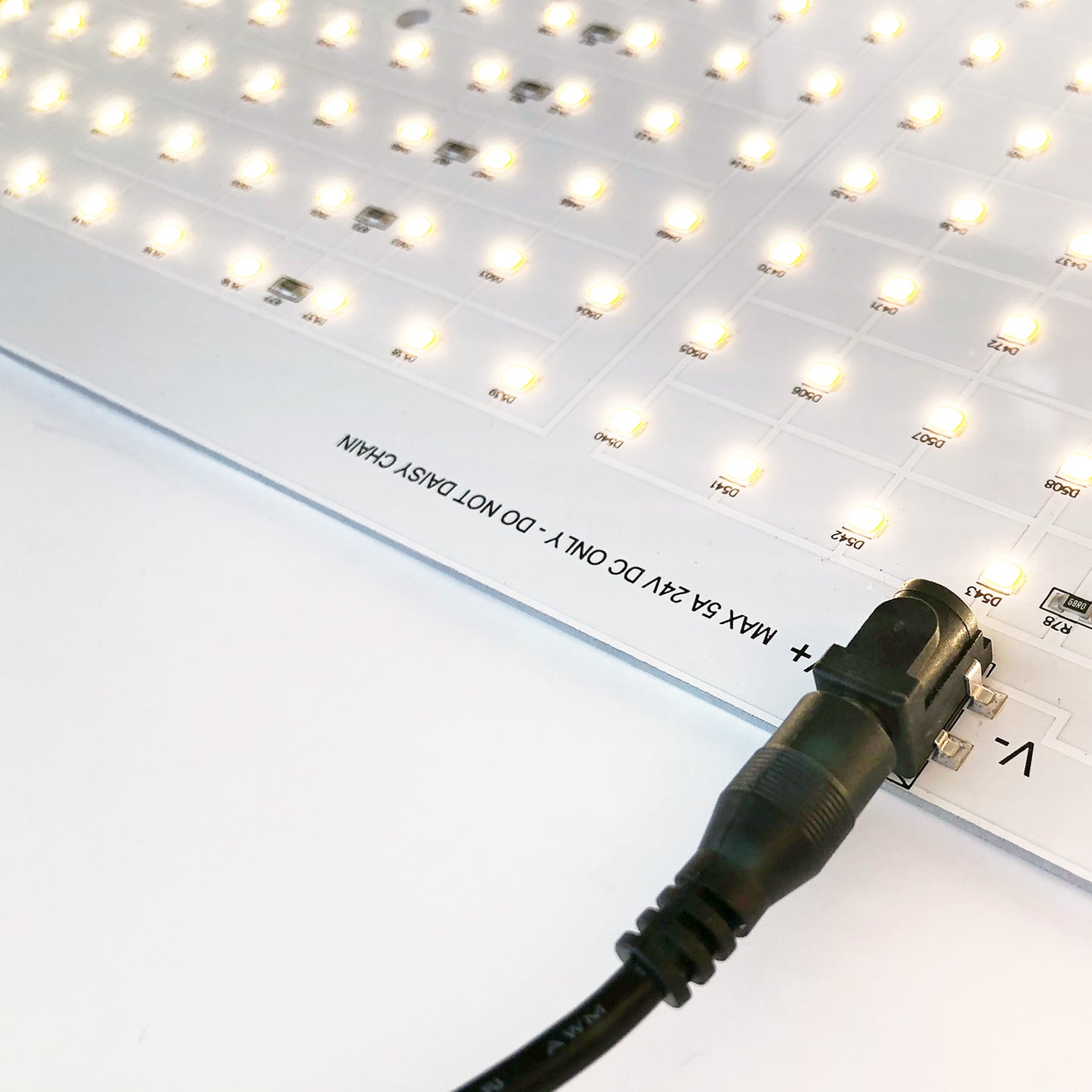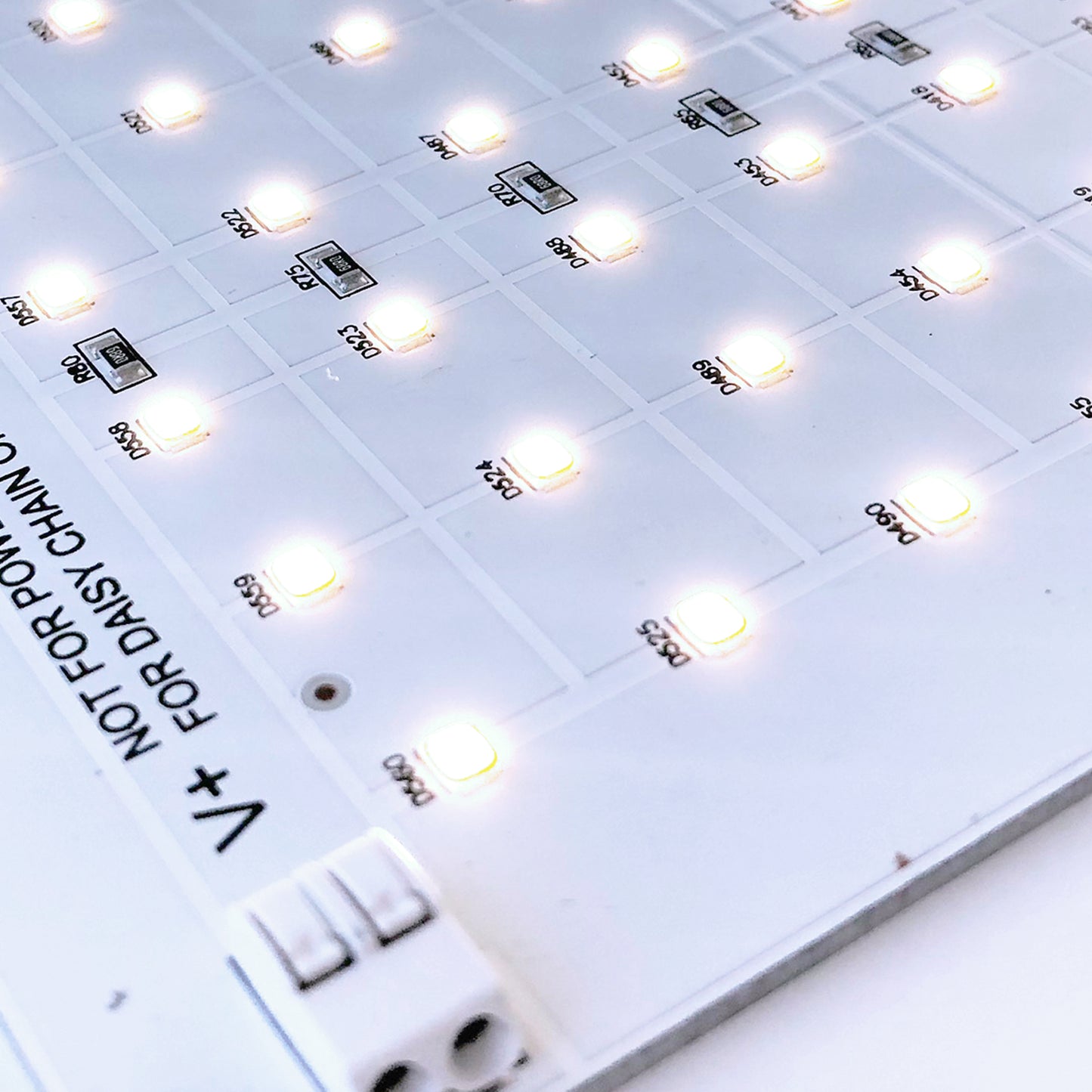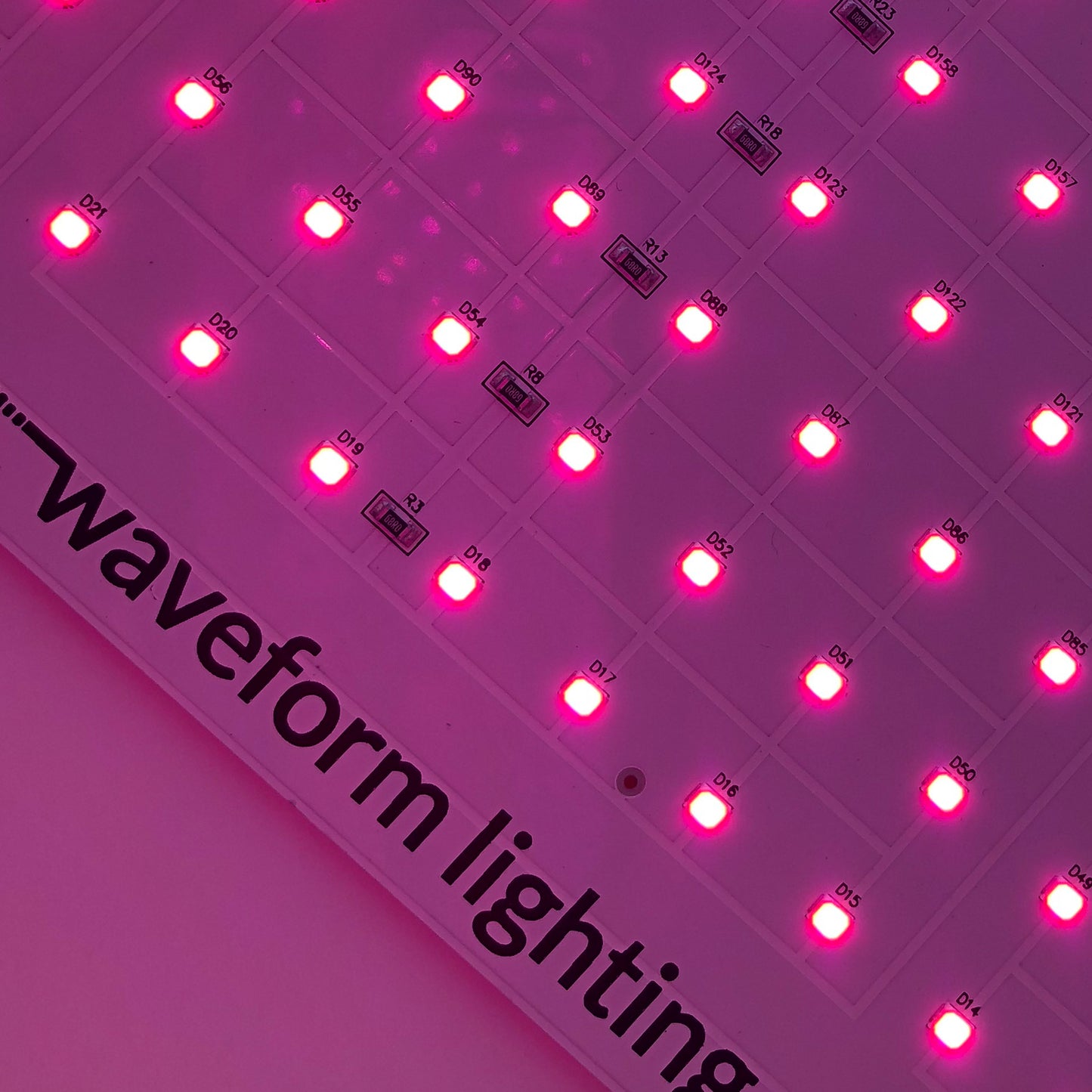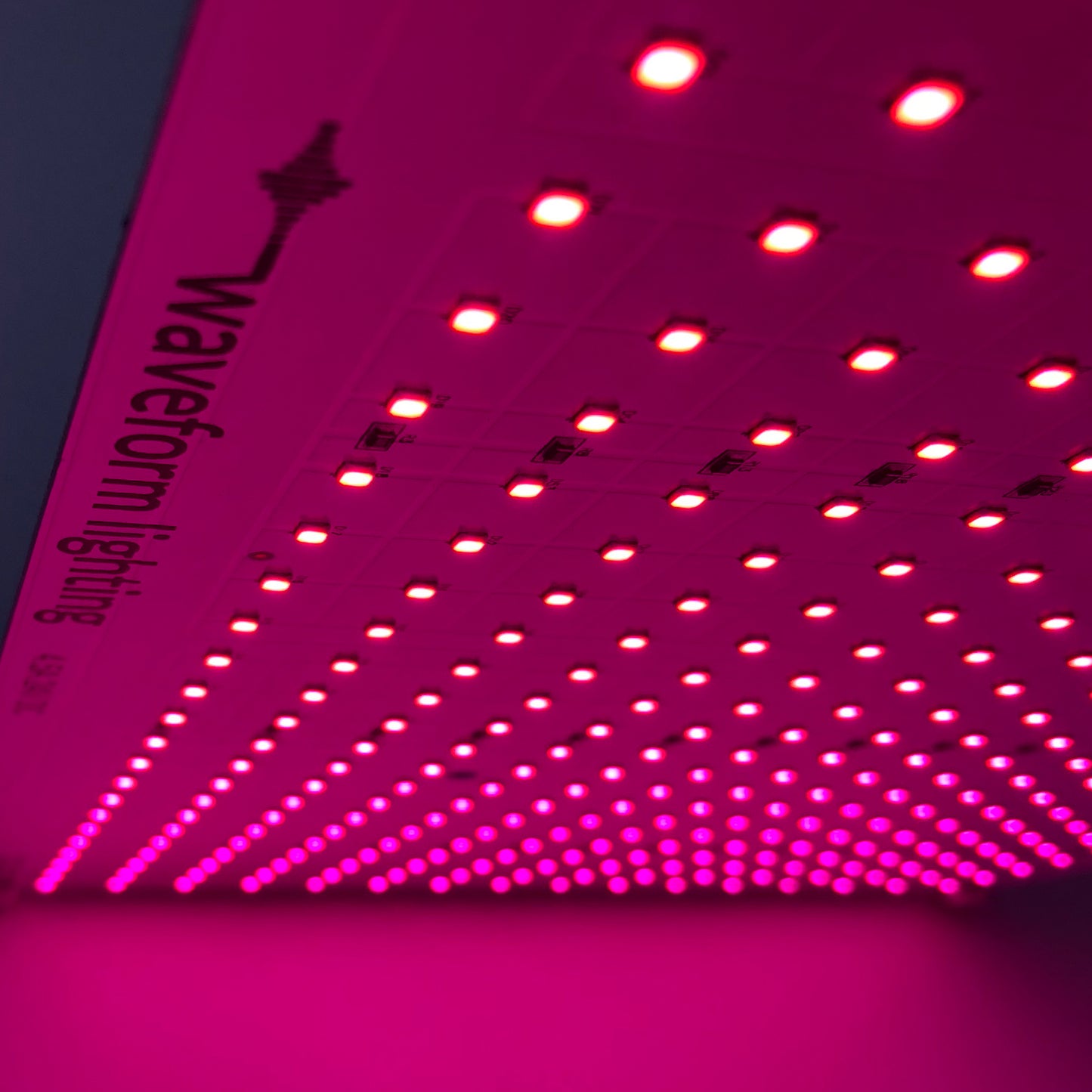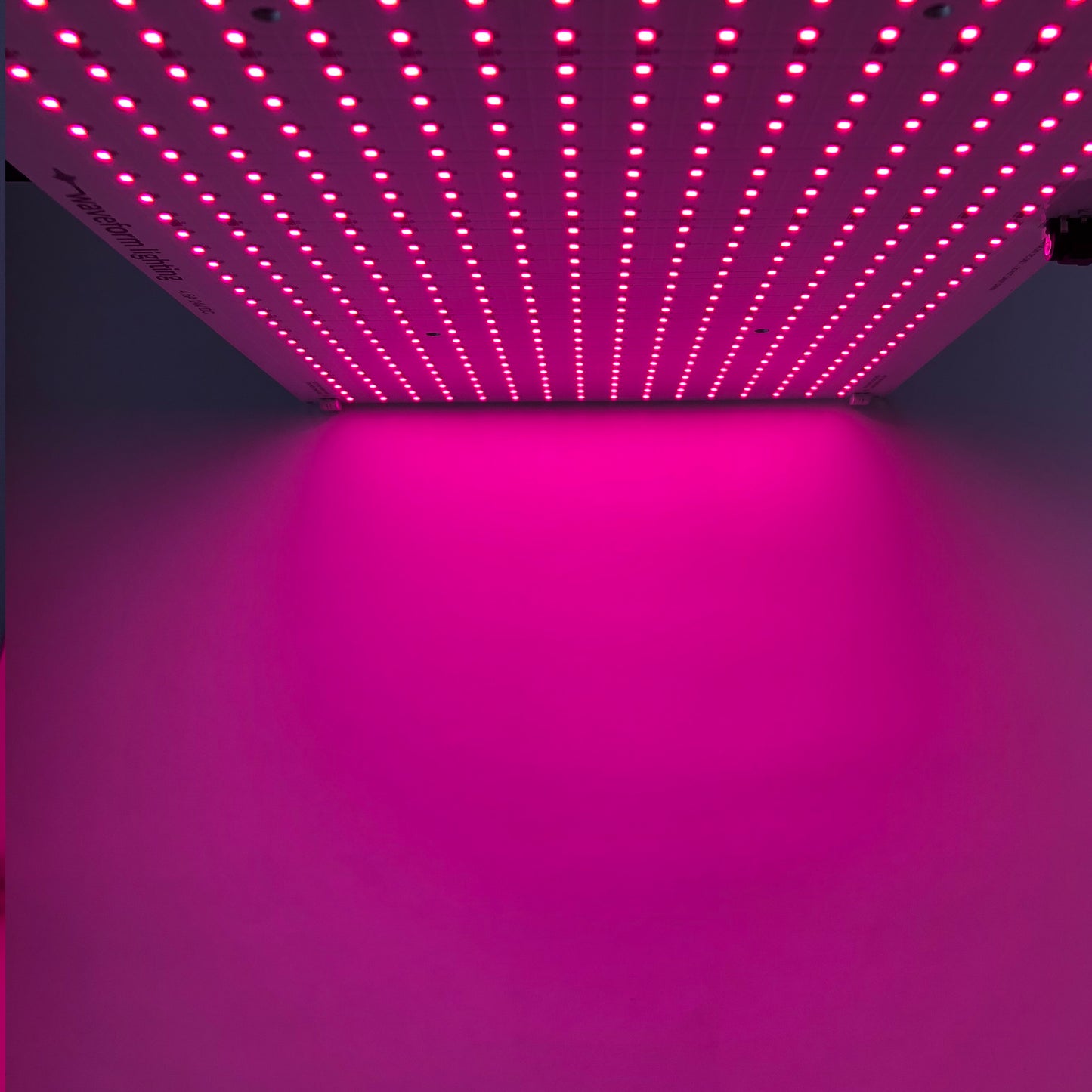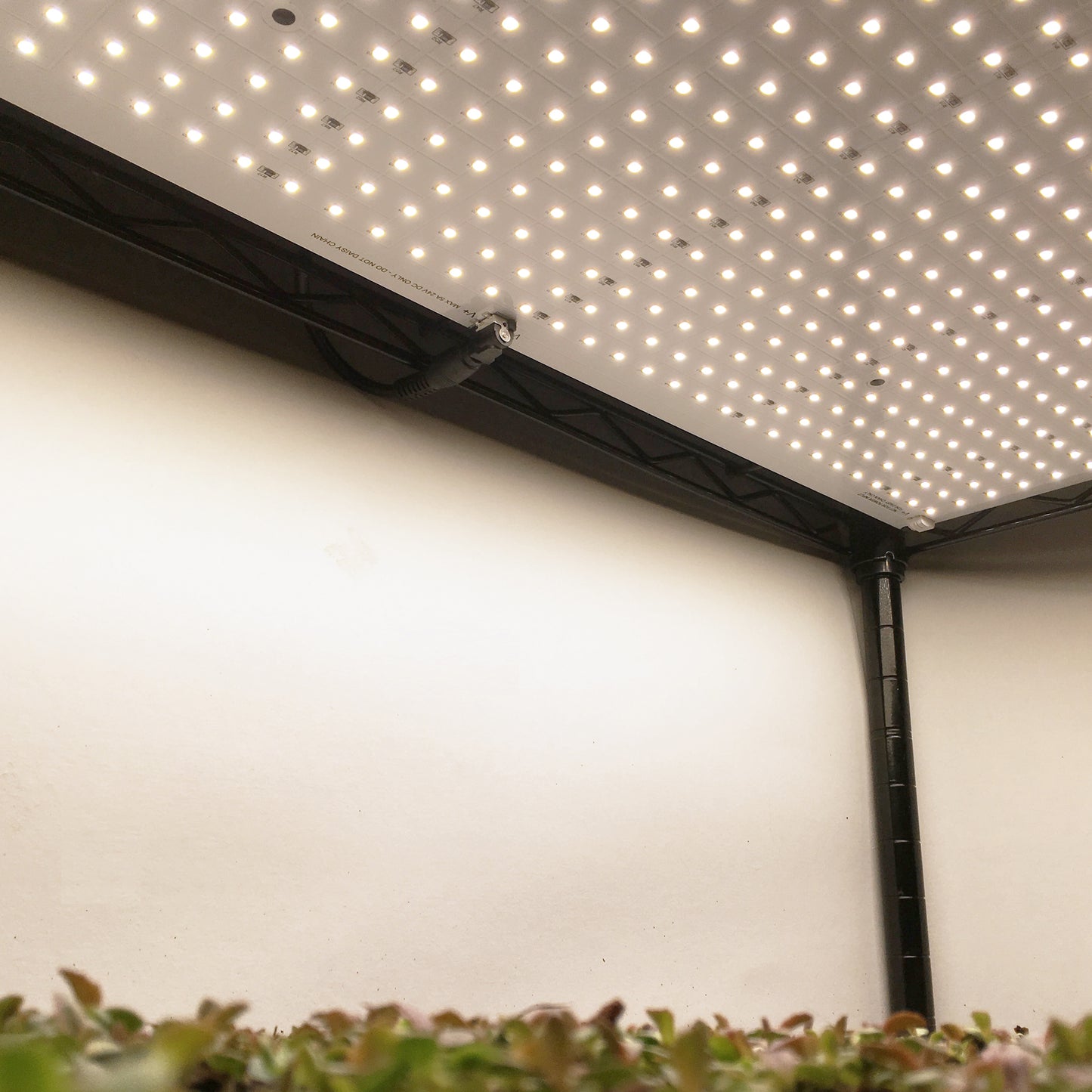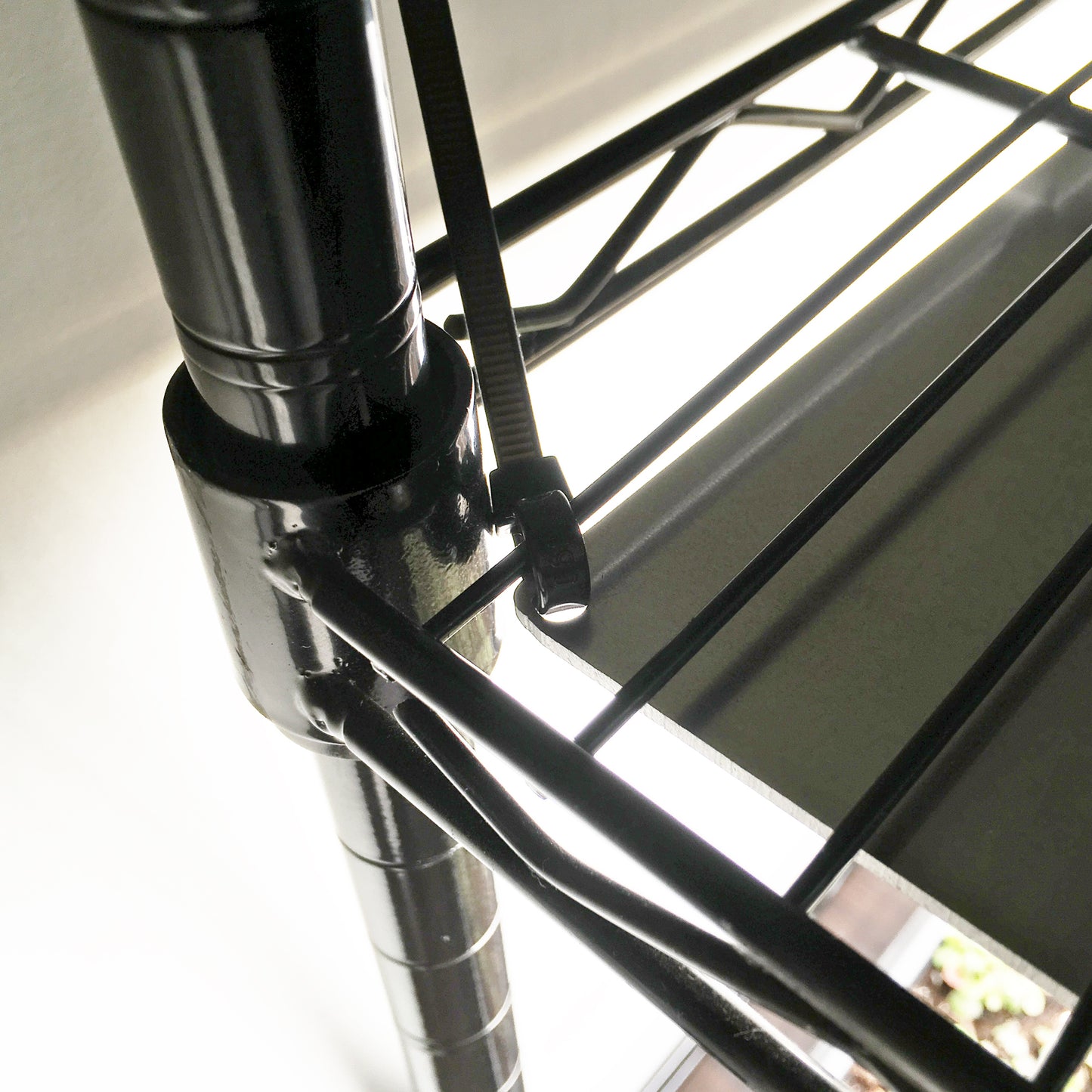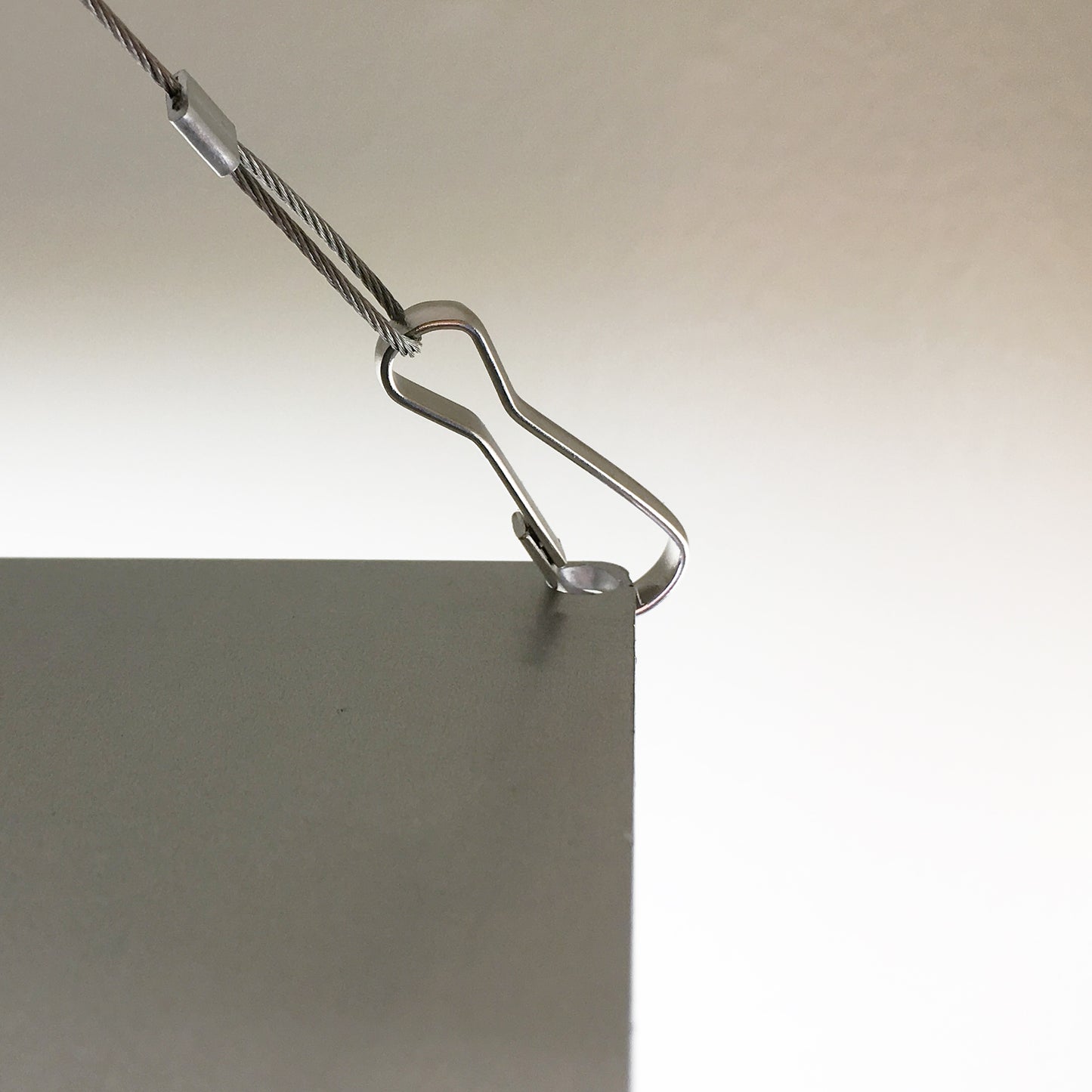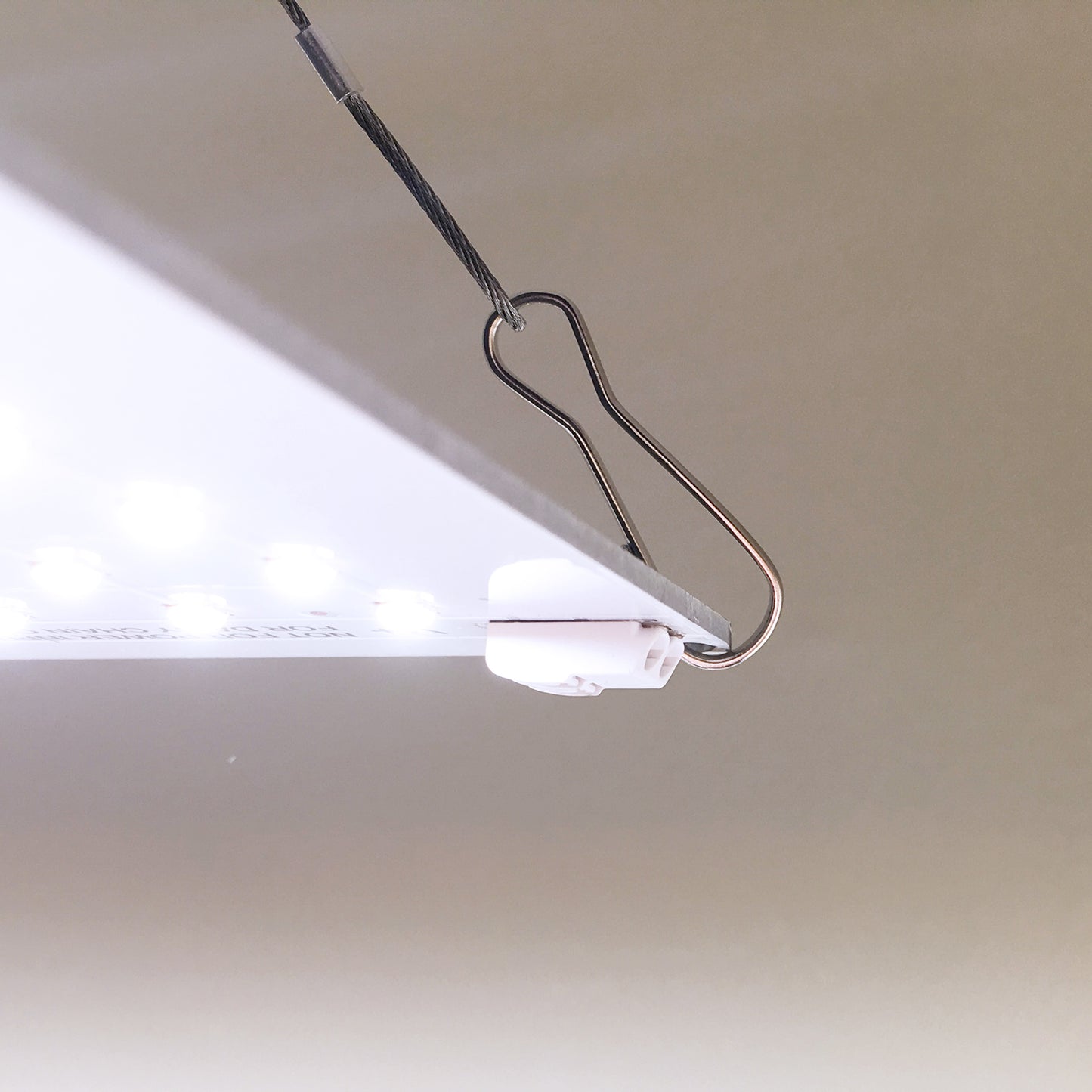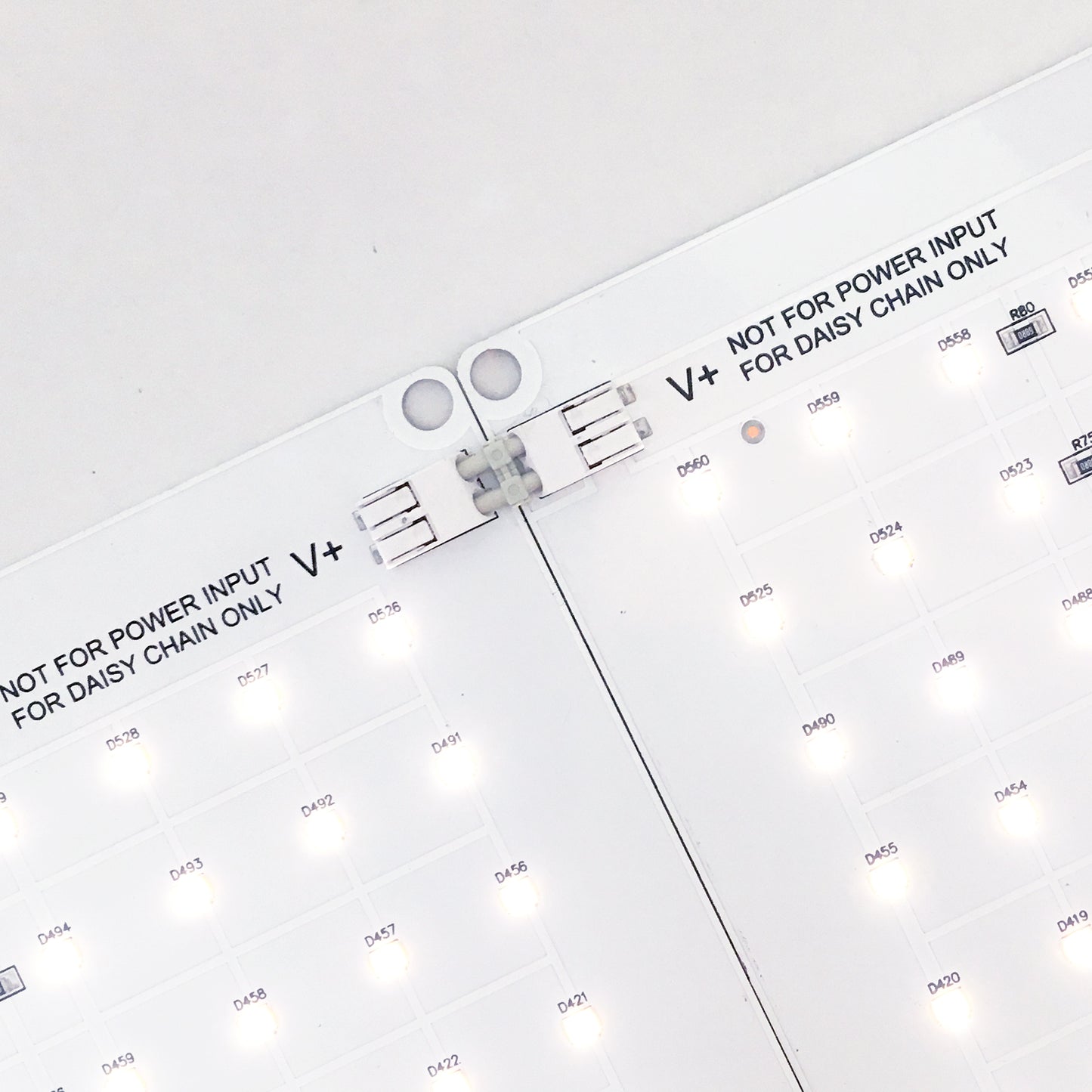 4000K white PhotonPanel suspended over planted aquarium
4000K white PhotonPanel is the best planted tank light I have ever used. Dimmer from Waveform purchased with light is very high quality. Not only does this full spectrum LED panel provide great light for plant growth, It creates a pleasing visual spectrum for aquarium viewing.
Excellent light source for laboratory research
This review is for a system consisting of the FilmGradeTM DC Power Supply, FilmGradeTM Flicker-Free LED Dimmer, and PhotonPanelTM 100W Grow Light Panel. I am using this setup for laboratory research inside temperature-controlled incubators. I searched through more than a hundred different setups before selecting these parts from Waveform, so I hope that this review might benefit other scientists looking for LED equipment that actually belongs in a lab.
This setup exceeds my expectations and requirements for:
1) Even illumination. The distribution of light (measured as PAR) beneath this panel is remarkably even, particularly compared to products with fewer diodes that tend to produce hotspots of illumination.
2) Heat production and dissipation. I was surprised to find that the panels do not generate much sensible heat and this is true on both sides of the panel. Similar to the even light distribution, the heat output seems nearly uniform across the panel.
3) Control of light intensity. This dimmer works exactly as expected. The control dial is not on a linear scale with output, but is easily calibrated using a light meter and then holds its setting.
4) Size. I am astounded by how thin this panel is, particularly compared to other products that use fewer, larger, diodes and require bulky heatsinks and fans. In the other dimension, the panel illuminates a larger area than other products (especially considering the evenness of the light intensity).
5) Overall ease of use and quality. The components work together as expected and the hardware is well made. From the packaging to the instructions and performance specifications, this equipment is exactly what I expect for laboratory research.