Regular price
Sale price
$16.00 USD
Unit price
per
Sale
Sold out
2-pin LED solderless connectors for single-color LED strips, including 12V and 24V FilmGrade LED Strips.
Use to connect LED strip segments to other electronics such as power supplies or dimmers. Looking to connect two LED strip segments together? See PN 3071 here.
Specially designed to fit high-density LED strips (120 LED per meter)
Plastic clip fits and clamps down onto 10 mm LED strips. Requires no soldering.
Pack of 10
Wire length of 5.9 inches
Wire thickness of 18 AWG
Tinned wire ends connect to terminal blocks and other electronics
Color coded wires for polarity marking. Please note that when connecting from the left side of standard LED strips, the colors may end up reversed.
Installation Instructions
Share
View full details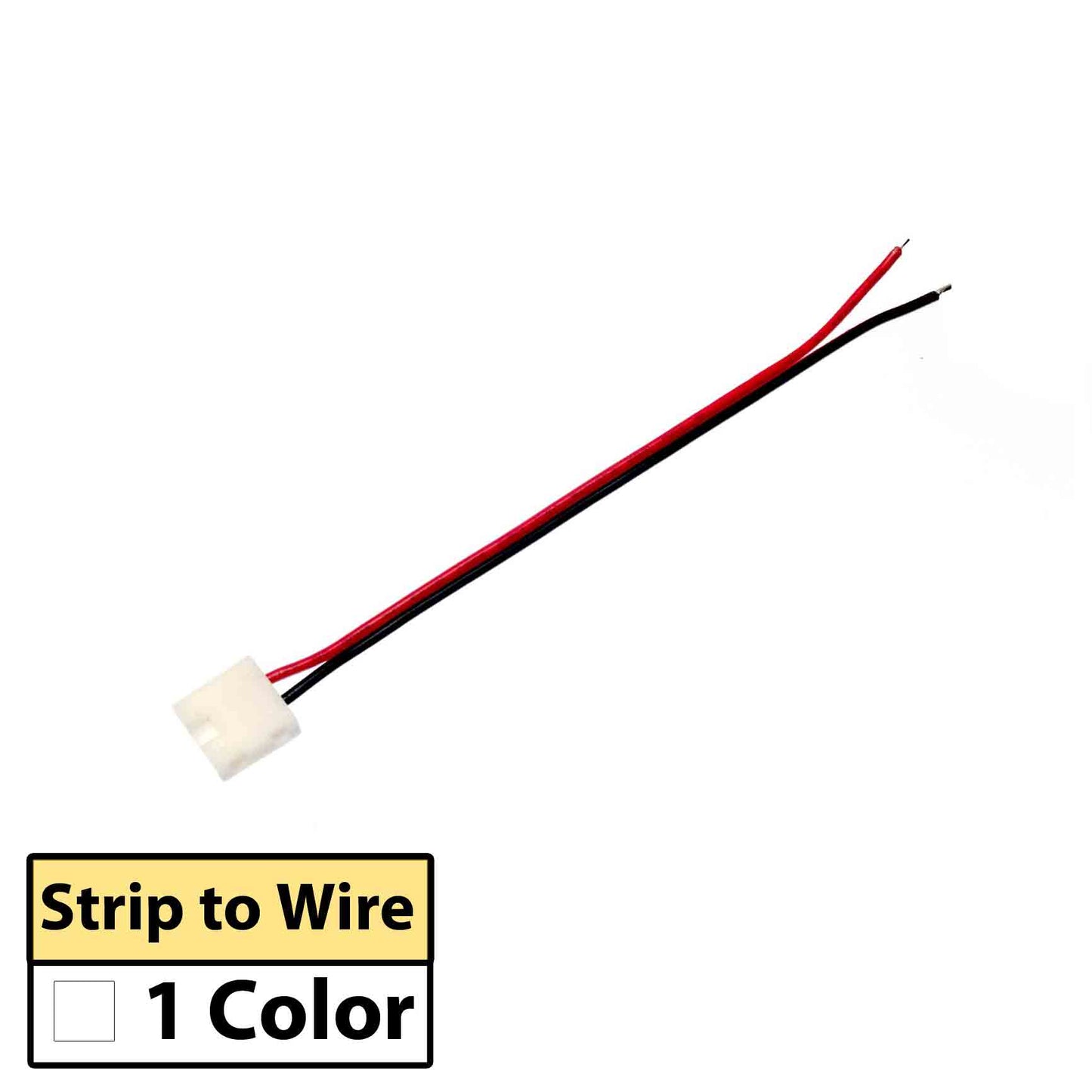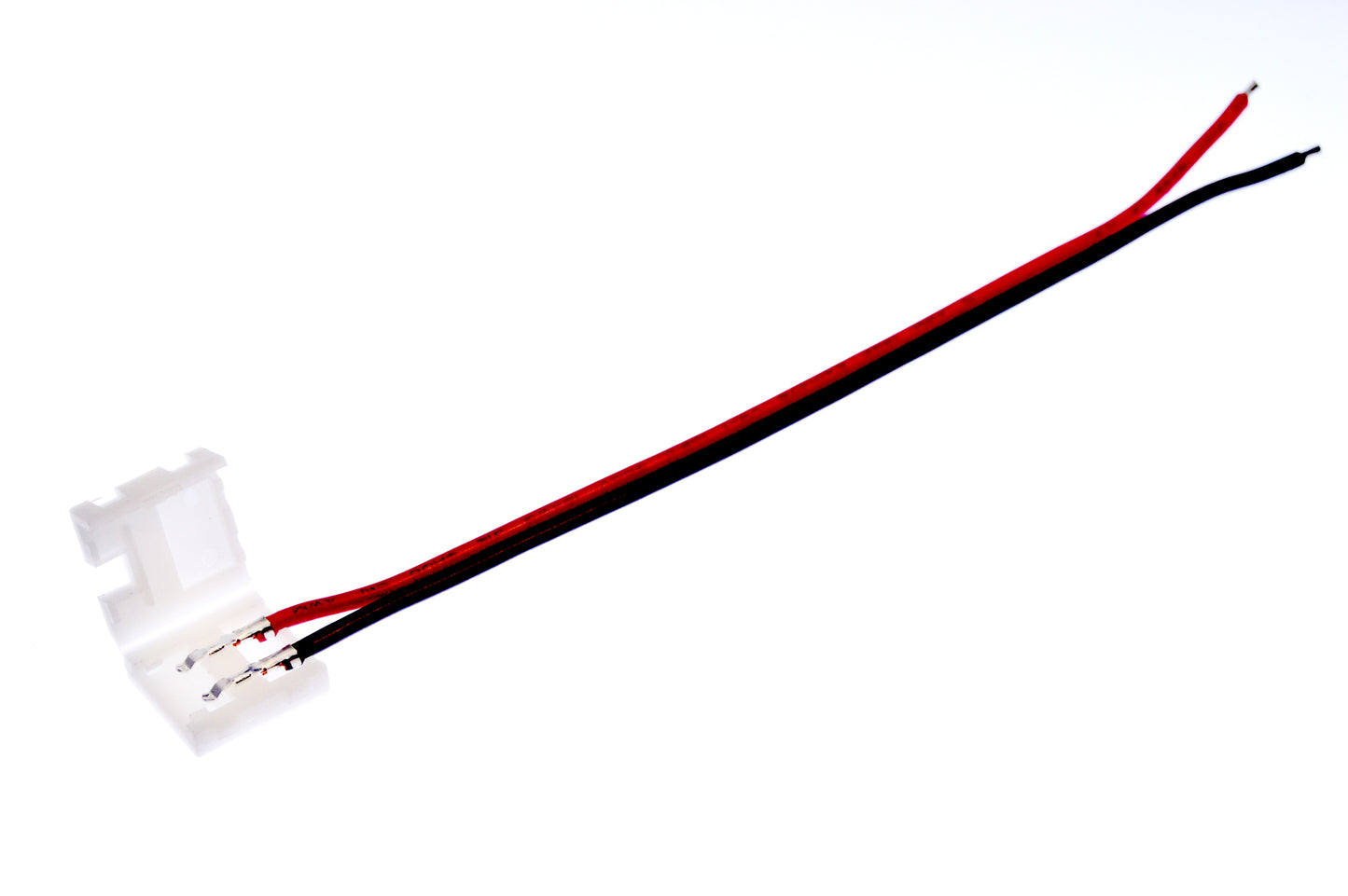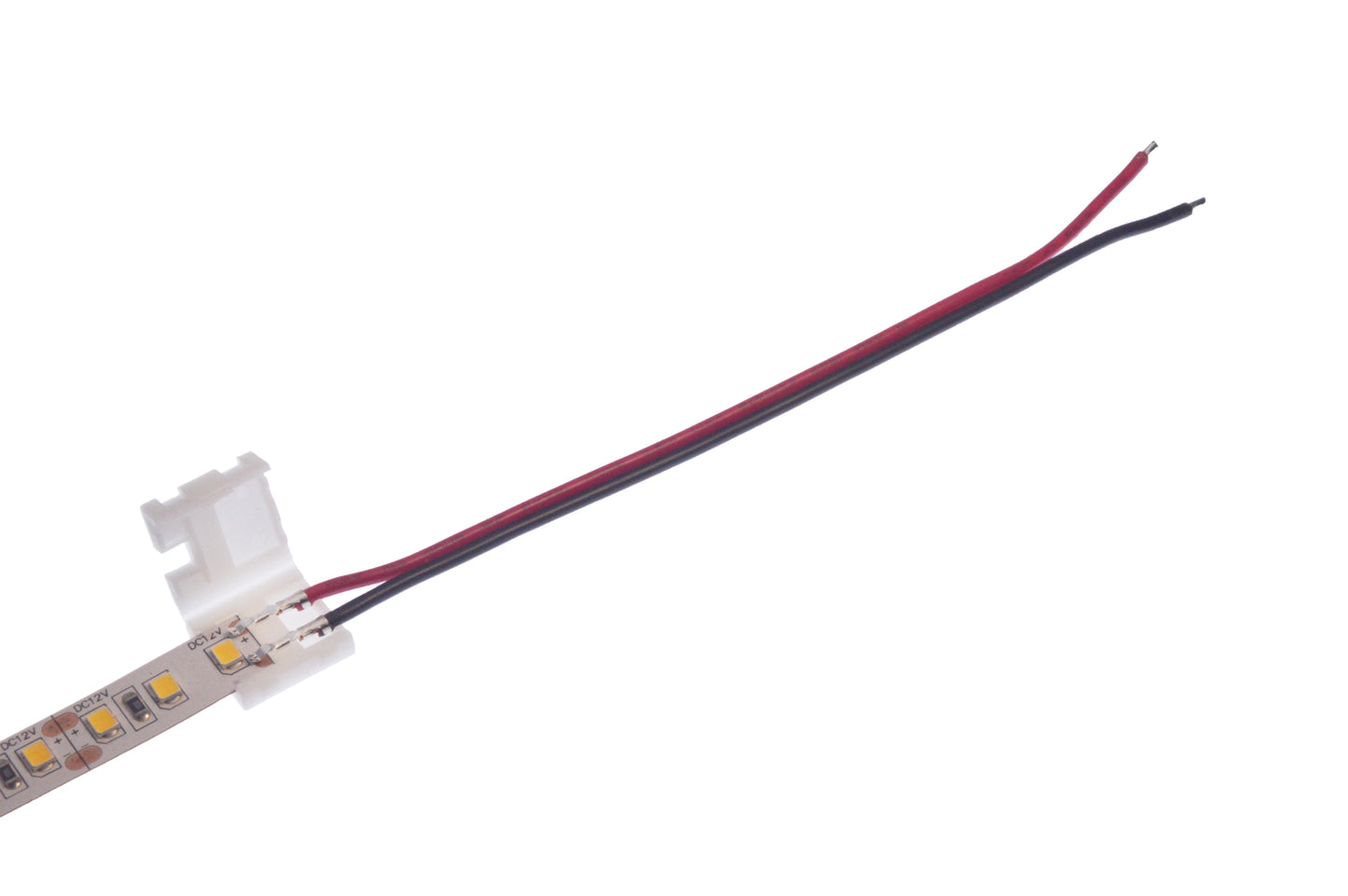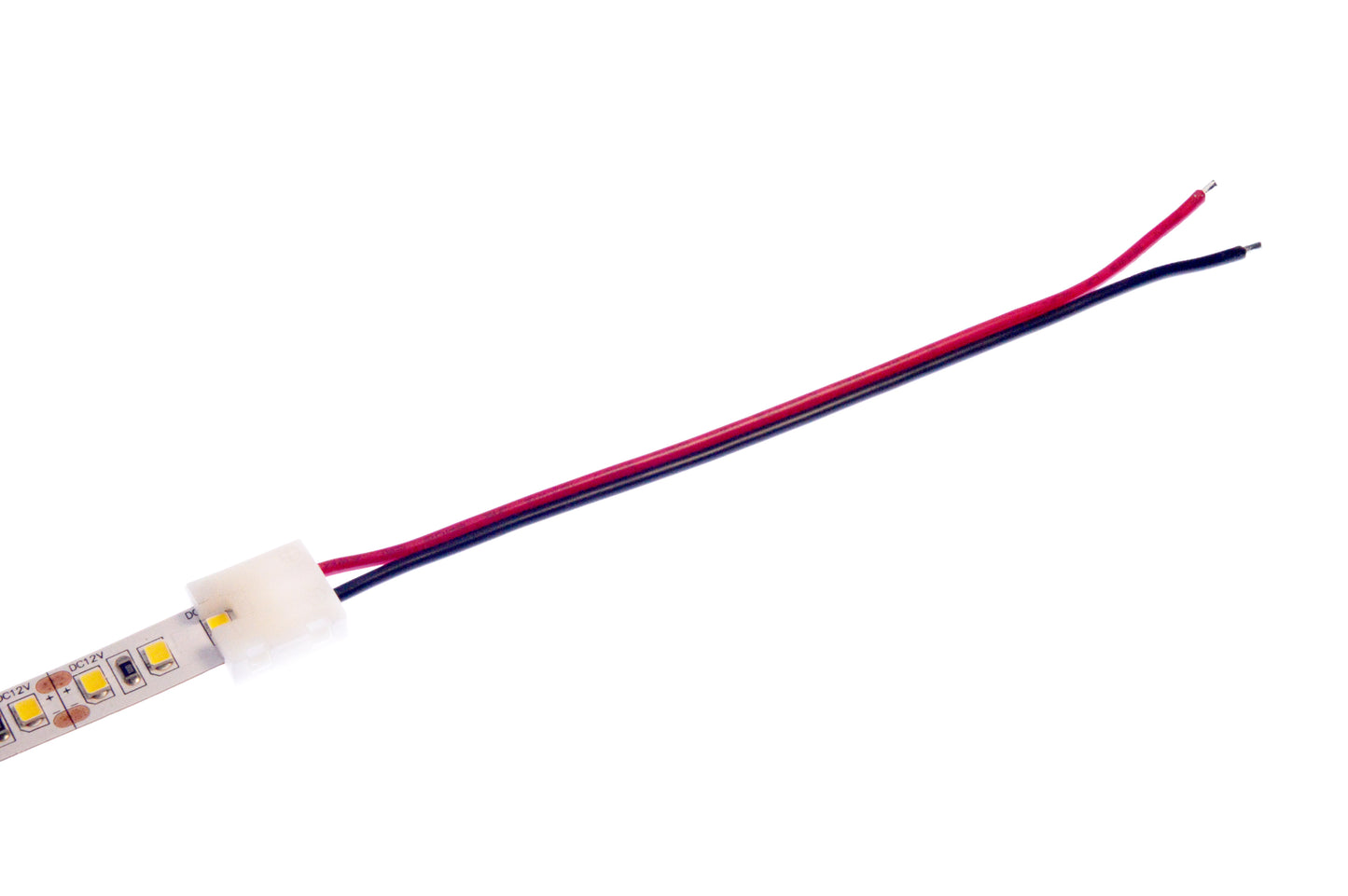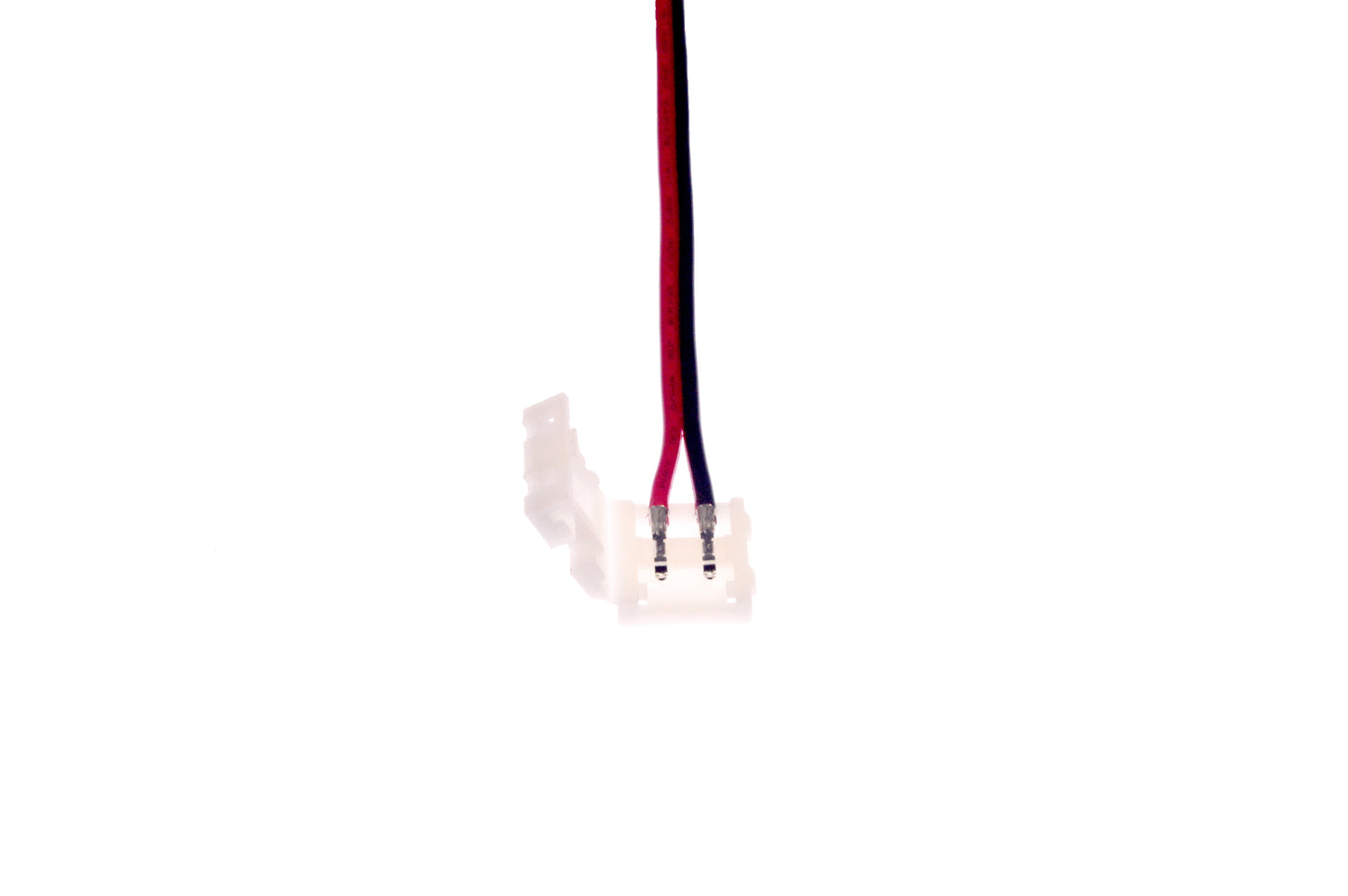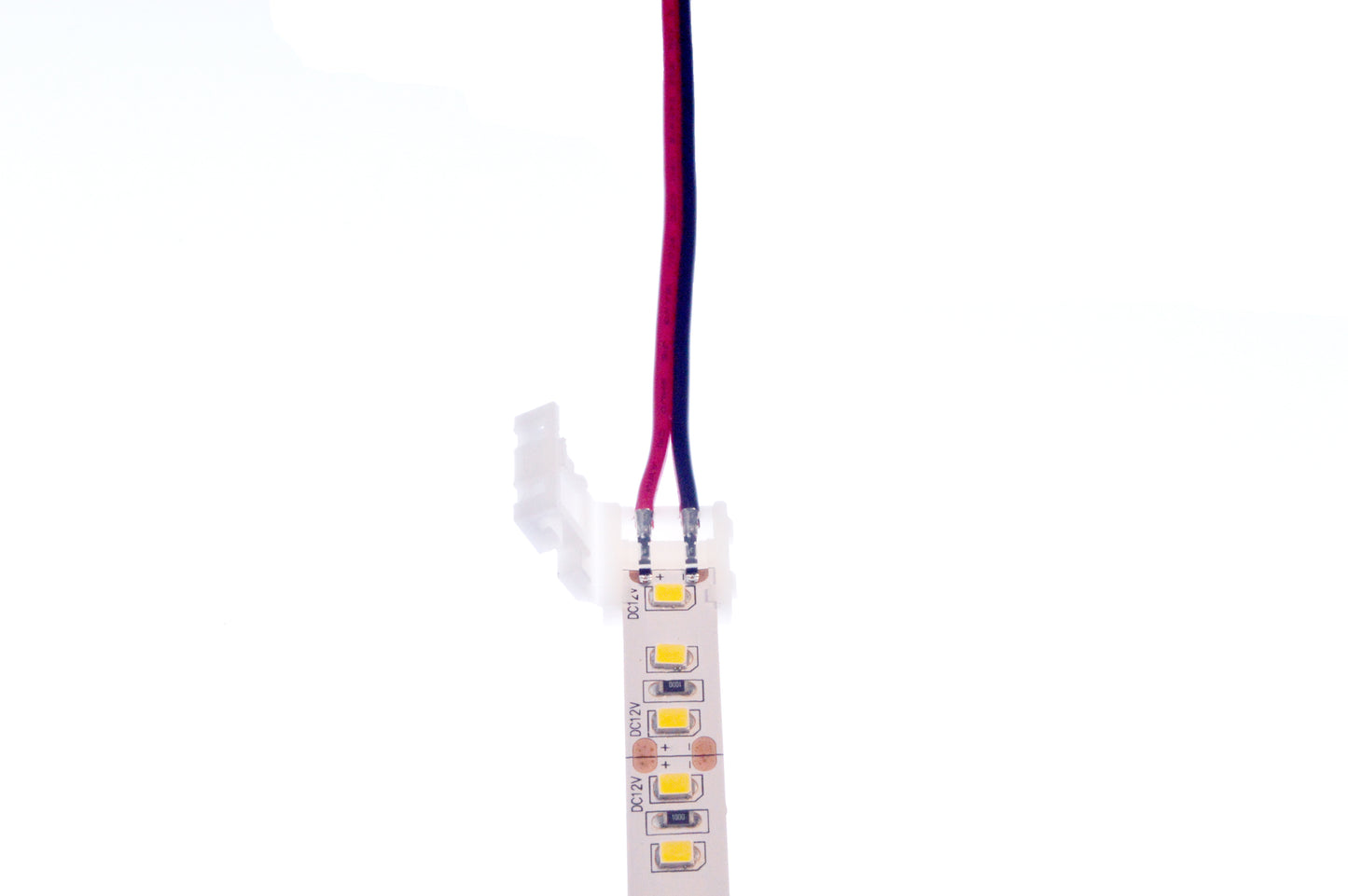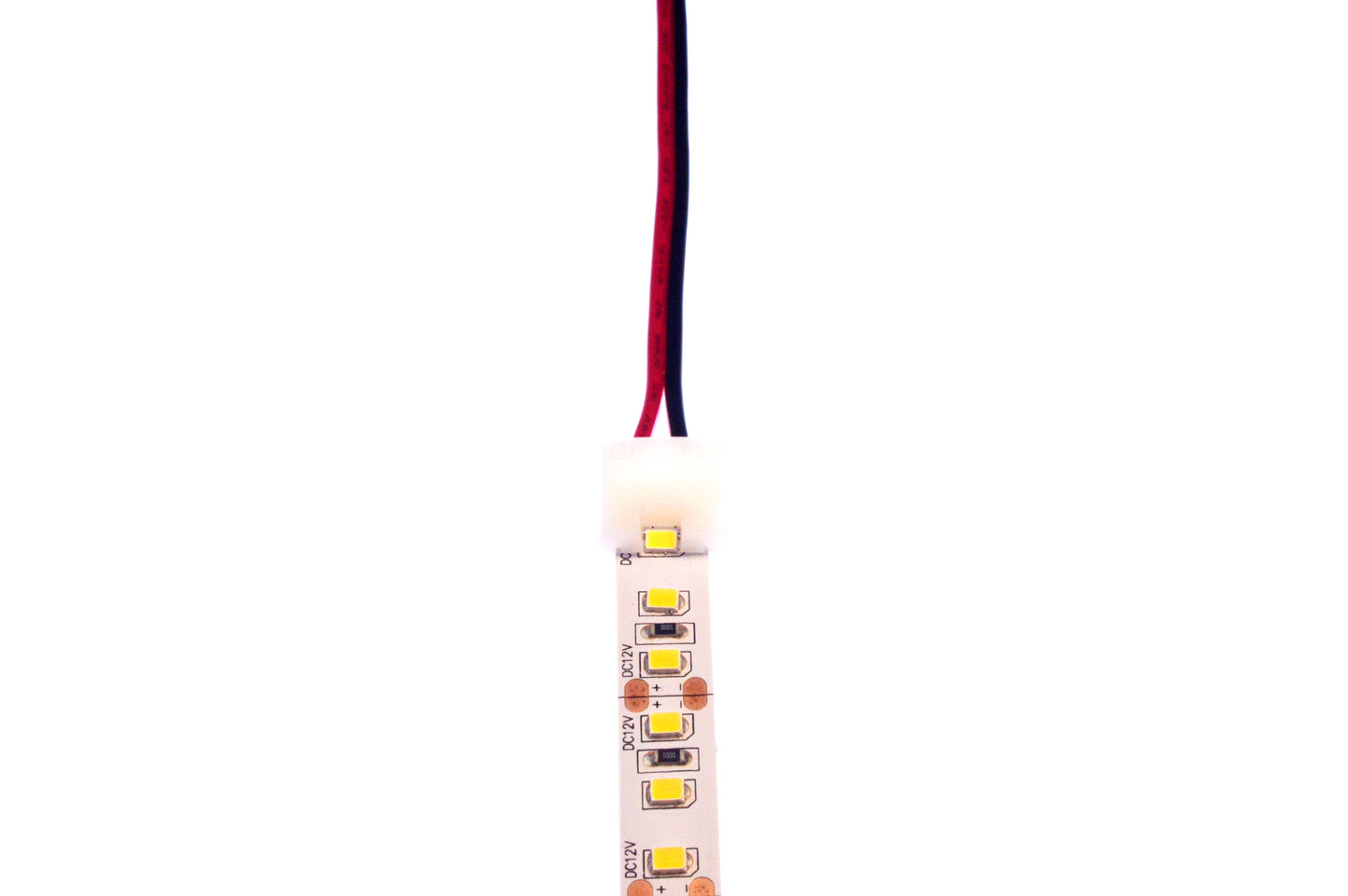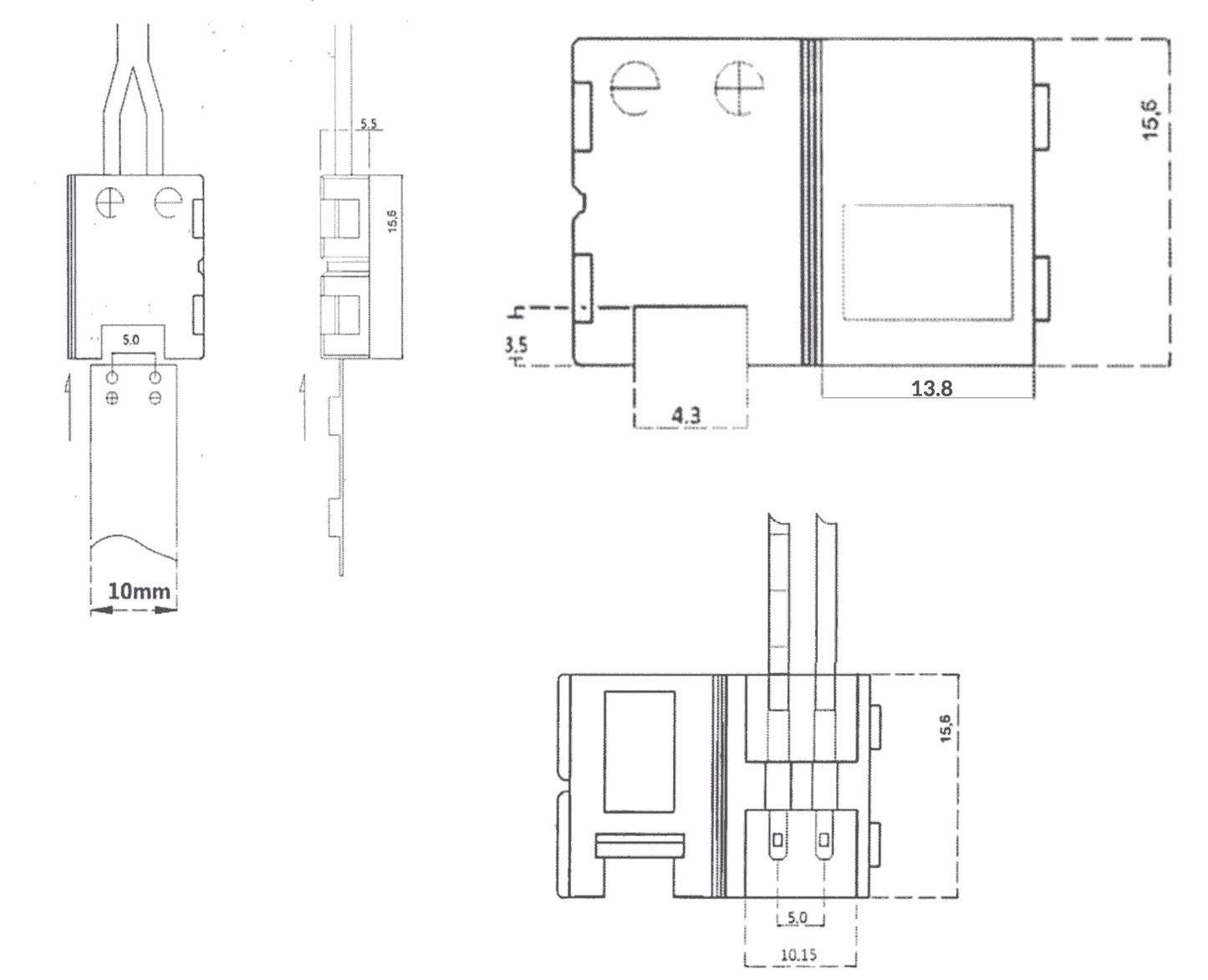 Simple but I needed more
I needed to convert a strip of LEDs into four strips 2" apart. I had to cut and solder to do this. Would be way more convenient if there was a pre fabricated offering that already had this.
Purchasing
These connectors are perfect as they do not require soldering. We have a large project and using these connectors saves us a lot of time and they are very reliable! We have never had one fail for any reason.....
Exposes Cynaotypes
I am successfully making cyanotypes with these leds.
Over all great experience
The product is high quality and I'm generally impressed with the websites and all the info they give you.
The lights and the connectors are easy to use and I'm excited to install and use the lights
Not a good solution
I used these clips to install LED strips. They worked in the beginning but all failed eventually, some melting in the process. The clip is just not tight enough, which Waveform acknowledged. A much better solution is the barrel adapters. I'm installing those as a replacement.