Regular price
Sale price
$18.00 USD
Unit price
per
Sale
Sold out
2-pin LED solderless gapless connectors for single-color LED strips, including 12V and 24V FilmGrade LED Strips.
Use to connect two LED strip segments together. Looking to connect an LED strip segment to a power supply or other electronics? See PN 3070 here.
Specially designed to fit high-density LED strips (120 LED per meter)
Plastic clip fits and clamps down onto 10 mm LED strips. Requires no soldering.
Pack of 10
Wire length of 5.9 inches
Wire thickness of 18 AWG
Installation Instructions
Share
View full details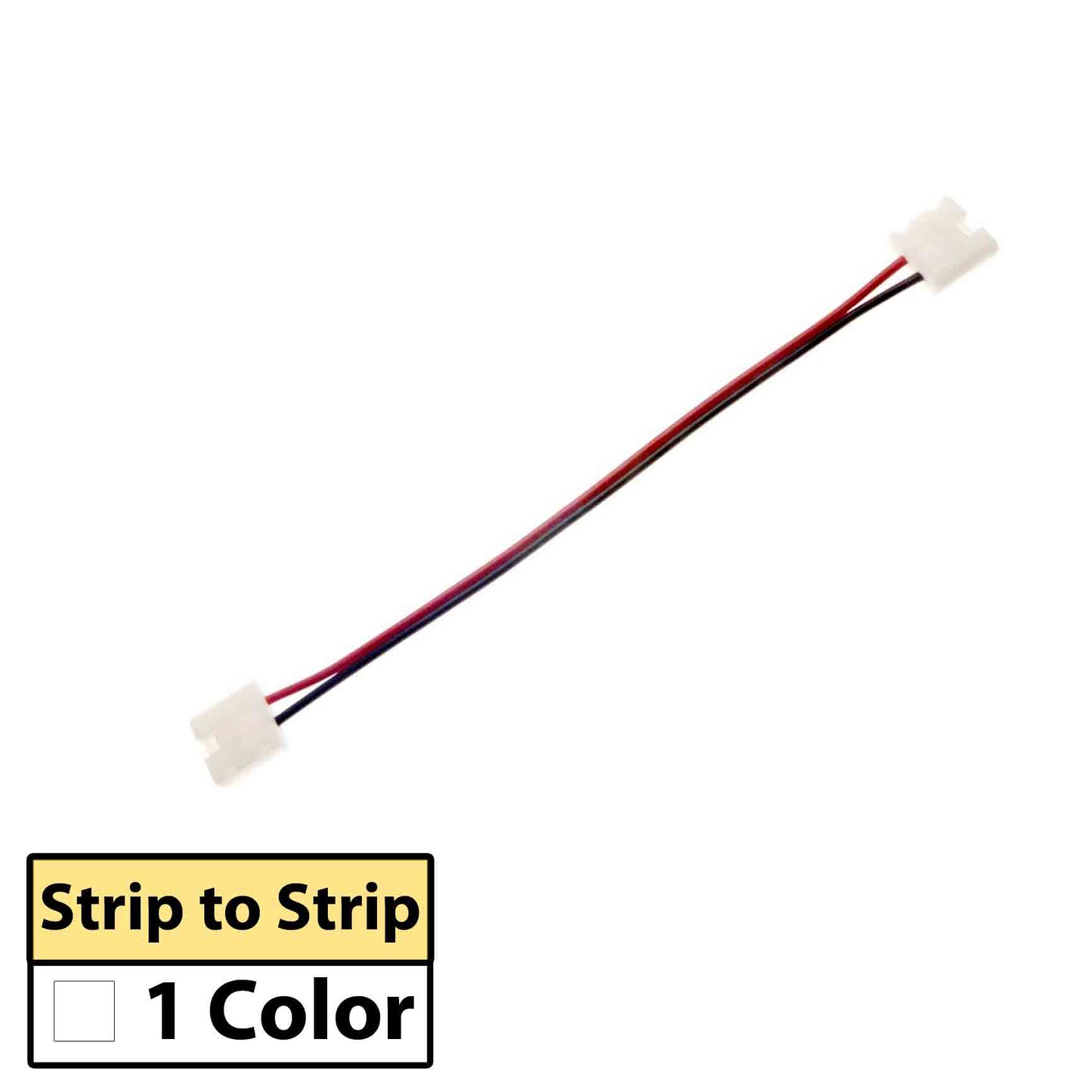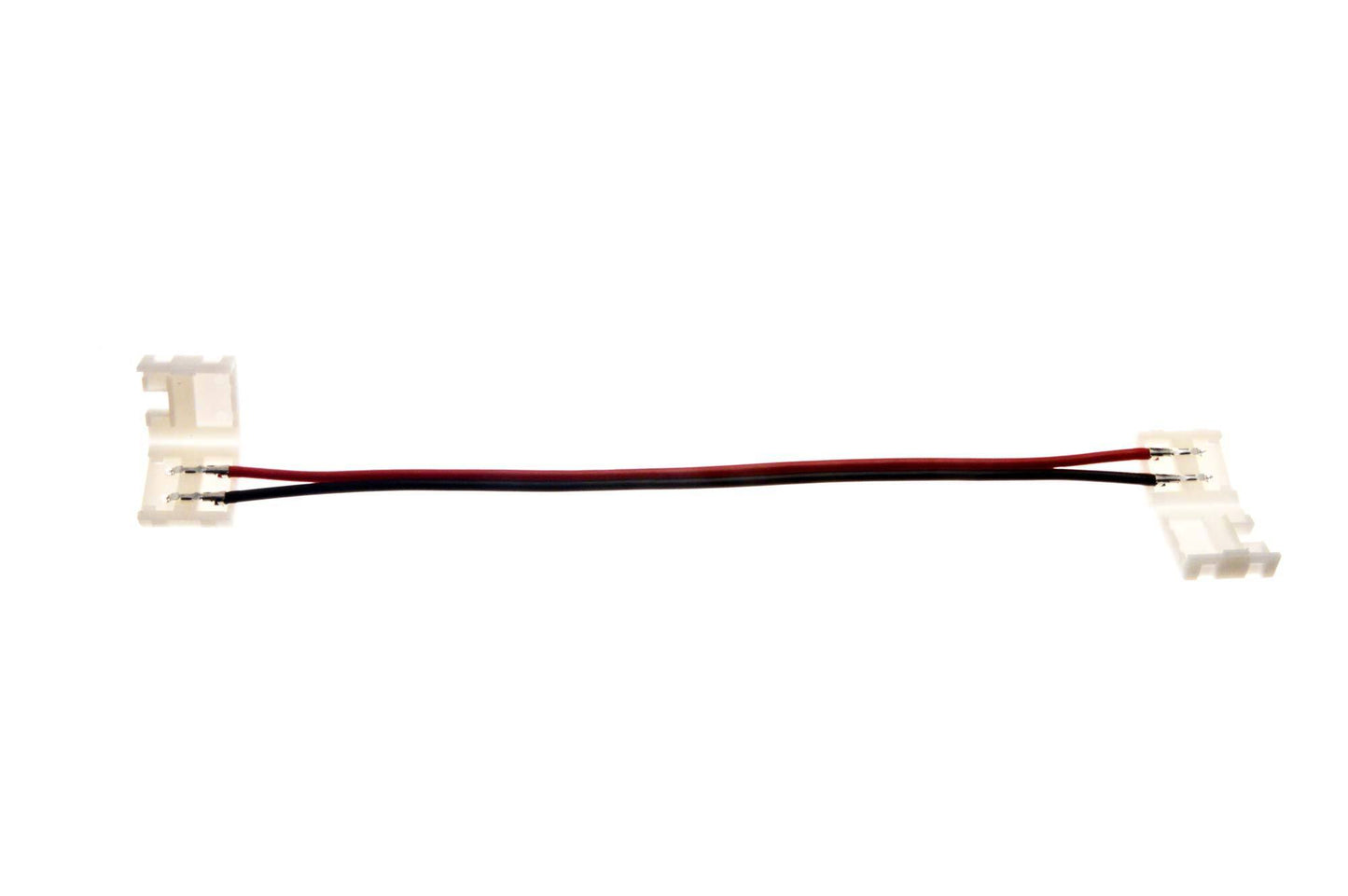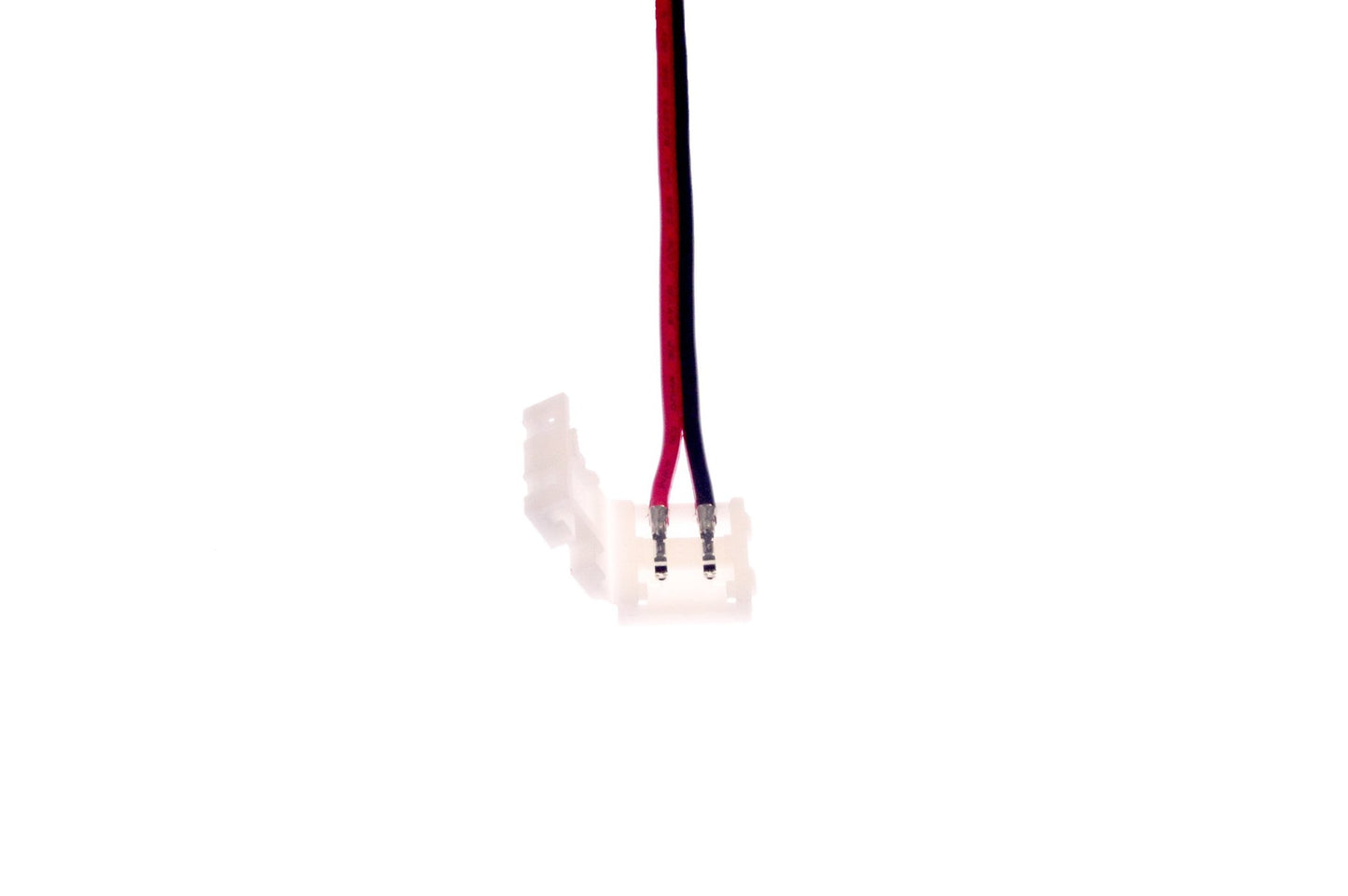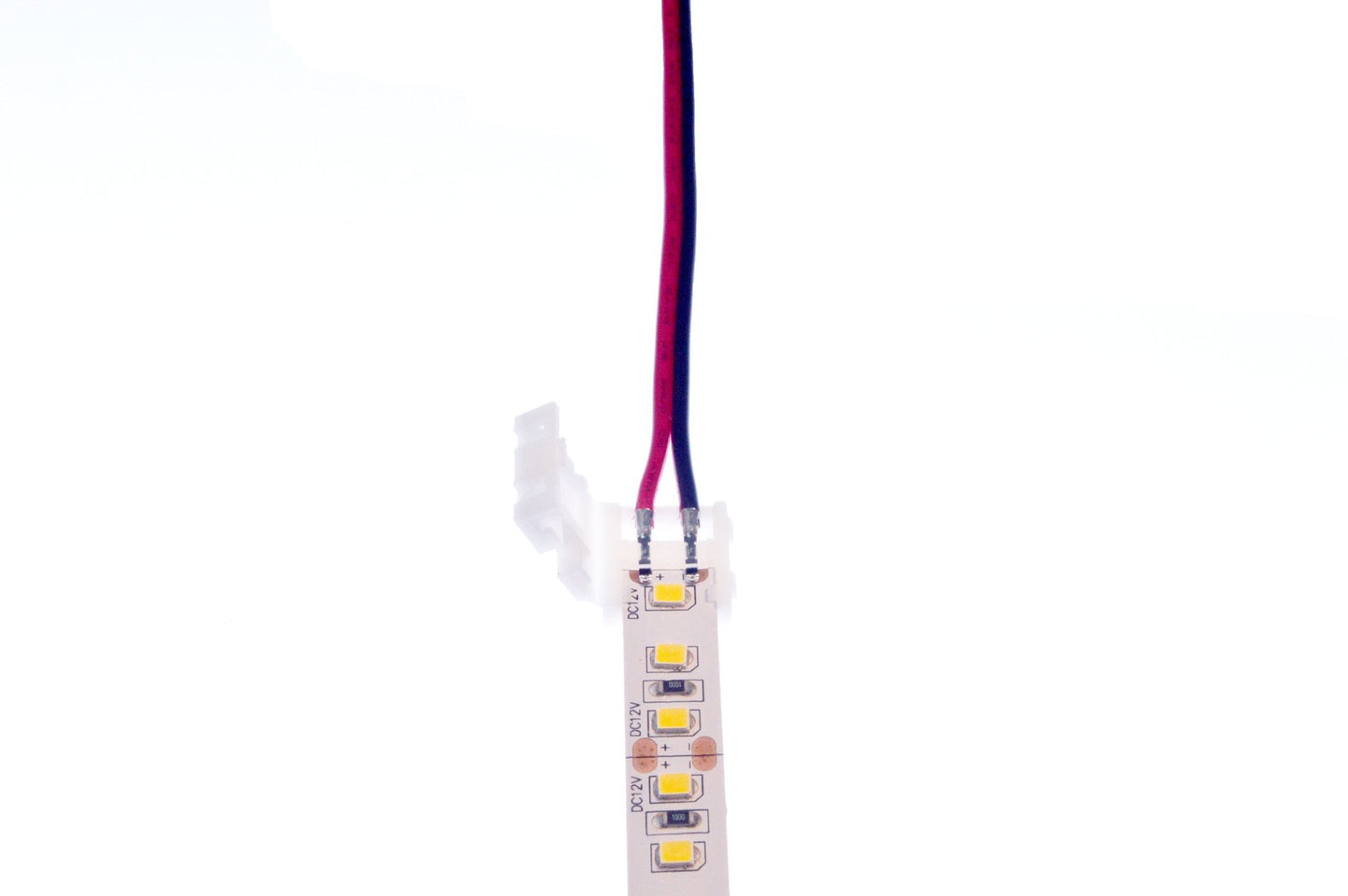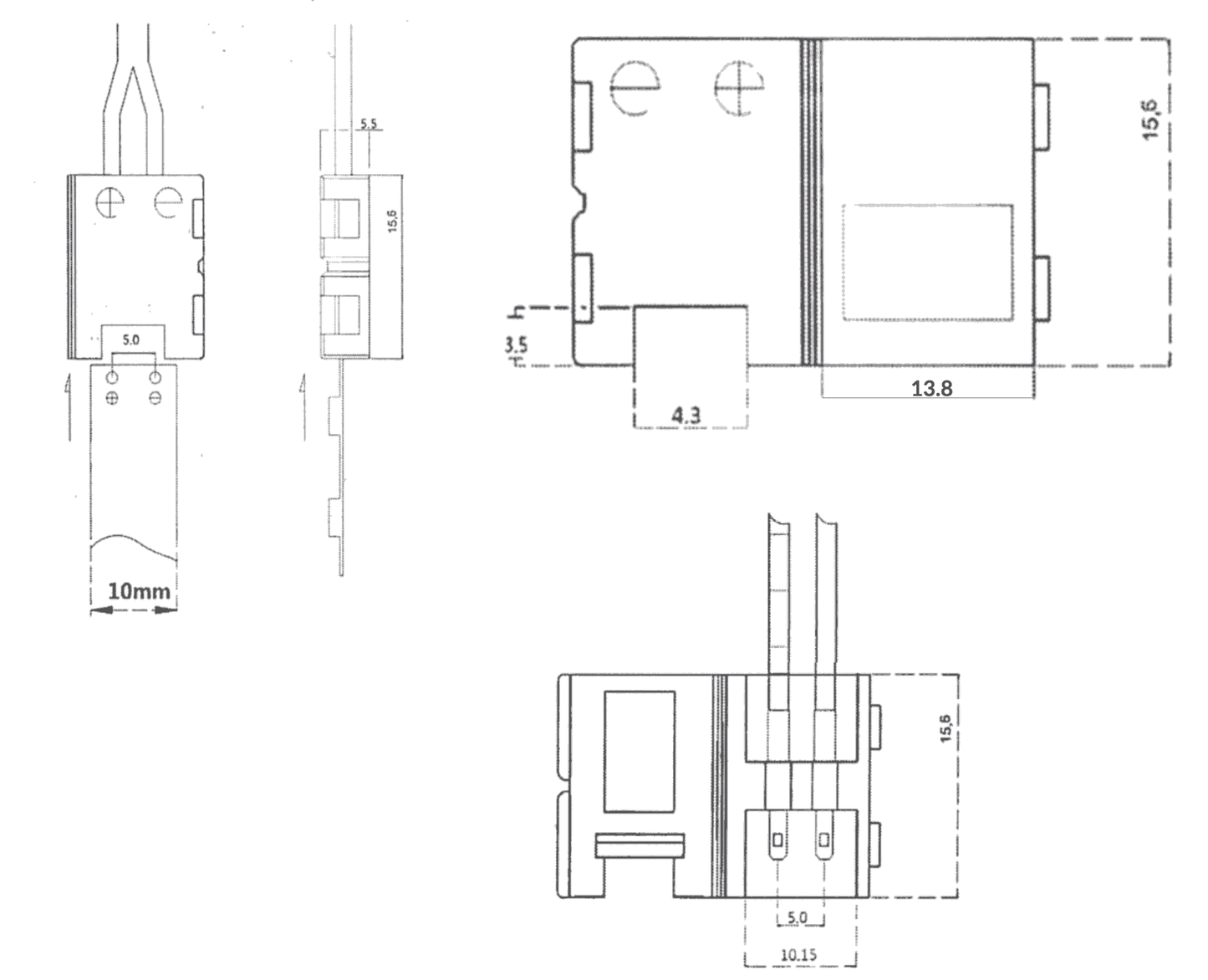 Magnificent, but
This company has great products. They have the best customer service ever. They have a great online library of articles about lighting and how to employ lighting in your home.
But there is one thing that they don't have. And that is any help at all in helping you get the whole system wired up and working. They don't have any techs whom you can talk to. They don't have any diagrams that you can download to help you get the positive wire connected to the right point in the LED strip. They don't have any videos that you can watch to make sure that you connect the power from the 24 volt transformer/rectifier to the right point on the LED strip.
I had to figure all of that out on my own. And I made all of the mistakes that you can make, and it would have taken only one telephone call to somebody on their staff to answer all of these very simple questions. But there is nobody available. There are no videos. There are no wiring diagrams available for download.
It seems simple to me, having run a manufacturing business for over 25 years, that if you want people to buy your products, you would want to make it as simple as possible to know how to use them and hook up all of the wiring.
I am mystified that these people, who seem to make the best products out there and who have the best customer service ever cannot also have some way for us to get our questions answered.
I have made every mistake possible. Where to connect to the LED strip. Which wire is positive and which is neutral. Do I solder or use a connector?
I am in the middle of saying that this is the best product ever and saying that this is the most frustrating project I have ever taken on, and I am not new to electrical wiring.
Damn!
Easy to work with
Found these easy to work with on custom installs.
Quality and ease of installation
Perfect match to the led strips, easy install and it works perfectly
good parts, a good non-solder connector
sent quickly, as described.
Quality, as usual
I've used a lot of these connectors to make multiple lights using Waveform's Absolute series led strips. They have performed flawlessly.